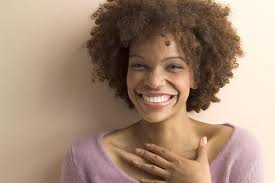 Last month's Planner Perfect tip was showing you how to create goals off of your dreams and aspirations. I hope that you had a wonderful time writing these down! This was a time to think about your family and how you picture your months to look and feel and most importantly to think about your personal dreams. What are your dreams and do they intertwine with your strengths and talents? Some of you might not even know you have a talent and that is the core of Planner Perfect. Seeking out your talents and strengths should me your first mission because when honing in them you soar in the realm of personal success! Planner Perfect is for the dreamer, for those who aspire for more than just day-to-day. With your talents and strengths in toe, Planner Perfect will oblige you in harnessing your goals and executing them.
We are women as well as mothers and yes, you can possess amazing talents and strengths and still be mom! Every single one of us has unique strengths and talents and to find them you need not look very far. They are there much closer than you might think. If this is something you still feel you need help with, I have a great book read, Now, Discover Your Strengths by Marcus Buckingham. I know you will enjoy its insight on strengths and talents and find out yours. You will see yourself in a whole new light and that is when you will see the significance of Planner Perfect the most.
My Planner Perfect tip for this month is to seek out your strengths and talents. List them all out on paper. After that, your dreams start to take shape and you start to get excited. Use this time to use that reinforced, loose leaf paper we talked about last month and start dreaming and setting monthly goals for as many months in advance as possible. With your new frame of mind—that pen will be smokin'.
Executing these new goals is the easy part and you can get all the information you need off my website. I have past month tips and some new things that will be coming soon. Most importantly check out my new downloadable e-book that will give you inspiration and instruction on how to use and create your very own Planner Perfect.
I hope you have a wonderful time getting to know yourself and that you seek out all God has created you to be.
www. PlannerPerfect.com