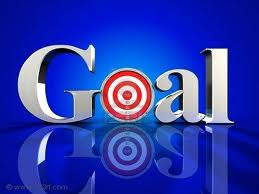 This week is going to be GOAL week. During this week we are going to dive into what it means to set goals for ourselves.
For this week, I want you to set goals for you and your family. This is going to take some dreaming on your part and so make sure that you do this with the least amount of distractions possible. I like to dream early mornings before my children are awake. Brew some coffee, and relax. I want you to visualize your month of August. Get out some fresh loose-leaf paper (or Planner Perfect's August's monthly pages) and I want you dream about how you want this month to look. Write, August Goals 2010, across the top to show you aren't messing around, and start listing some ideas, leaving room below it for its details. But don't worry about the details just yet, we'll work on this later. For now I want you to have a good time thinking about your life and where it's headed. Do you need to take a u-turn? Maybe you're feeling good about where your headed, but need to add some personal stretching. Write down topics such as your health, your kids' needs for back to school, some cleaning you'd like to tackle, a party you'd like to throw, and here is the one you must list…what you want to do for yourself personally that stretches you. (Check out my post on stretching for information on this topic.) Dream, and have fun. Write these new goal, ideas down and leave some room under them for the details. If you feel you've got the hang of this…keep going through the months of the year and write down goals for each month for as many months as your mind can muster. Holidays will be quickly approaching and you'll need to be planned with some goals! Tomorrow's post will be some more tips and ideas for your GOAL week.
If you are not a Planner Perfect, gal, yet…by the end of the week you'll want to be. Check out my Planner Perfect book for all the details on how you can assemble your very own planner and with all the information you need to become a Planner Perfect success. If you want to know how to be a Planner Perfect success, but feel intimidated to make your own planner…no worries, check out the, buy Planner Perfect, tab for more information. If you are not signed up for my emails…sign-up now and get Planner Perfect, tips sent right to your email box.
Enter your email address:
Delivered by FeedBurnerTalk with you tomorrow…and have fun dreaming!