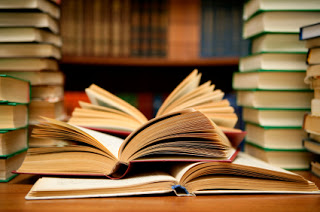 I love reading books that inspire me and these listed are some of my all-time favorites.
I encourage you to to give them a read for yourself.
Maximize the Moment,
by TD Jakes, is one of those books that made me want to strive to be my personal best, find comfort in God's love for me, and making every moment, count. This is a must read for present and future, Planner Perfect, ladies.
Click here
to read my post on setting personal goals, because when you use, Planner Perfect, you will be organized and your personal best.
Thinking for a Change
by John Maxwell is an amazing book. Filled with how-to's on stepping out of mediocrity and into real thinking, removing mental clutter, making your dreams a reality, and being all you were created to be. This is another must read for personal growth. I bought this on audio cd for my husband and he has played it over a dozed times. You'll want to read this book and keep it close by, you'll want to re-read it again and again.
Success God's Way
. This is one of those books where every line in the book I had to highlight. Yes, it's that good! This is all about being your personal best and Charles Stanley talks about the importance of planning your life.
Click here
for my post on reaching your full potential on planning with Planner Perfect.
The Shack
is so good…you will absolutely love this book. I read this book while camping this last Labor day and I was so engrossed in it that my husband and children were jealous for my attention. I read it in one day and came away from it renewing my relationship with God. It was that good! It will change the way you view your relationship with God.
Get these books for some comfy fall reading and become renewed and transformed.
I hope you enjoy these book reads as much as I did!