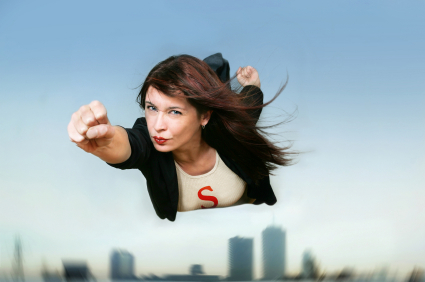 Do you ever wish you could be a Super Mom? Well the good news is…you can! And Planner Perfect can help. Super Moms do not do it all. Super Moms do what matters most–well.
Here are 6 tips to be the best mom you can be:
Put God first. Do not start your day until you've spent time with God, first. I like to use the journal section of my planner to have my devotions, and write a piece of scripture that I'd like to memorize.My journal section is a great place to keep a prayer list for each of my children, family and friends. Keeping this in my journal section keeps it organized and in one spot. One thing is for sure… you cannot be Super Mom without God. It's impossible. He keeps us going, He guides our steps, and He carries us through tough times. Do not leave God out of your plans…God will make your plans succeed.
Take care of yourself first. This is very important because your children need a happy, rested, fulfilled mother, so planning for this a necessity if it's going to happen. Make sure you get your rest, plan to take time out for yourself, always get dressed for the day and put on some make-up, go on an occasional lunch date with a friend or date with your husband, and keep your interests and personal goals written out with the steps needed to execute them. Planner Perfect harnesses this, beautifully.
Delegate! You cannot do it all…learn to delegate and share caring for the home with the whole family. Instead of barking orders, sit down with your family and share with them what needs to be done in the home to keep it running smoothly and orderly and ask for help. Children are usually up to helping when they feel they are part of the solution.
Spend time together. What matters most is not how clean you kept your house or all your errands you got done. What matters most is the time you spend with your children. Play games, read together, make a dinners together and/or take walks together. Do this daily…you don't want to miss it. They grow-up way too fast. Super Moms, plan ideas, write them in their week and if planned well, can spend wonderful time with their children and have an orderly home.
Love their daddy. Part of being a Super Mom is keeping a peaceful, loving home. Keeping your marriage a top priority keeps your love alive and gives your children security and comfort. Little things can mean the most. Little notes left for him before he goes off to work, helping your children color him pictures, and preparing a special meal for him for dinner, are all wonderful ways to show him that you're thinking of him.
Be organized. A Super Mom is organized and that is a fact. There is no way you can manage a home on the fly. Planner Perfect is set up to be the only planner you will ever need to be organized and live life to the fullest. No more task managers, you don't want to live by tasks. This planner is created to deliver a fulfilled and organized life.
Being a Super Mom is not about doing it all…it's all about doing what matters most–well.