How Unschooling All Began…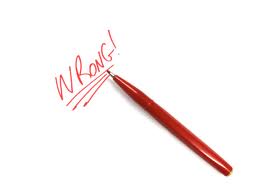 I was twelve years old, books and lessons in hand, red pen behind my ear, hair in a bun, and ready for class to begin…for my little brother that is. You see I was the teacher, and my brother, then eight, was to be my student; sitting at my self-made teachers' desk of an upside down laundry basket and a square piece of plywood. I would neatly place my red pen for correcting, of course, on my desk along with my books and lessons for the day. Boy was I excited and I had a grin from ear-to-ear! My brother, on the other hand, on the floor sitting Indian style was not quite as enthused as his teacher but ready for "school" none the less. I gave him his lesson of multiplication (I think his four times tables), and waited patiently for his finish so I could correct his work. I really needed to use my red pen! Isn't this what teachers do? What fun! If he really did a poor job on his lesson I simply would put a big red 'redo' on the paper and the fun could start all over again! Well the 'fun' didn't last any longer than ten minutes and he took his multiplication 'redo' paper (marked in red) and stomped out of the room. I thought to myself, "Well, I guess I must wait until I'm old enough to be a 'real' teacher with a 'real' desk, with some students who'll appreciate me!"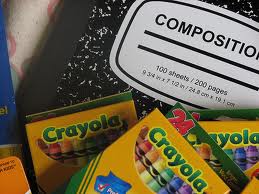 Some many years later, I'm married with seven children and a happy homeschool mom. I should tell you first that I did not become that 'traditional' teacher with my red pen and desk, yet my husband and I did decide that we would homeschool our children. When my first child, Abby, was ready for school you could probably imagine my excitement. What a wonderful time! Off together we went to gather our school supplies. We picked up folders, markers, crayons, construction paper, lined paper, glue, and a large packet of red pens! I smelled, touched, and stroked everything before putting it all in our cart. I then ordered my first set of "curriculum" because this is what you do to be a successful homeschool mom. When that came to my door it was like opening Christmas gifts! There were spelling, grammar, and math books as well as teacher's manuals. Oh how I loved the teacher's manuals. There was something about that big spiral bound book of answers that made me feel so official! What a fun filled year we would have.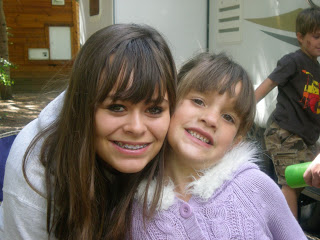 Abby with sister Belle
Abby's first lesson was on a beautiful morning. The birds were out and that school time smell was in the air, still warm but a foot into fall. I had traded in my plywood desk for our dining room table. My books of curriculum were to the side of me at the table and I used a beautiful mug to encase all of my fresh red, pens. Across from me was my little five year old Abby, very excited to be home with me to learn. We were dressed and we were ready. Little did I know we both had completely different ideas on how the day should go; she was ready – ready for crafts that is.
So the story goes that it was a very hard battle of wills. She wanted to do fun crafts and draw and I wanted to teach reading, writing and arithmetic. I was so sure that there was no other way to teach than to have a curriculum, and stay on the schools schedule with testing and grades; but my Abby's stubbornness had me seeking into alternative ways to learn. She definitely did not like my way of traditional learning.
This is how our journey into child-led learning began. And oh, did she love the more relaxed me. She could learn what she wanted to learn in her day and had a fun time doing it. It was I who needed to deschool. Her being fresh with no other influence knew learning what she wanted was natural. Sure, sometimes along the way I would get nervous and send everyone to their rooms to read books and do math lessons, and sometimes considered putting everyone on curriculum; but all of that came from fear…my own fears. It didn't take long and soon, it was very natural for me, too.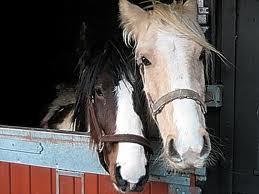 Abby was the first one to be unschooled, as six other siblings, followed in her path. Abby is now seventeen and my has time flown! Because she has been able to pursue her interests, for Abby, it was horses (and crafts of course!), she was able to pursue horses as much as she wanted and we were able to provide to her. She now owns her own horse that she bought, is currently a horse trainer, while taking classes at a local community college earning an associate's degree in business for the knowledge to own her own stables, soon. High grades she's making even though she's never been graded until now, scores high on tests, despite the fact she's never tested at home, and she loves taking these classes because she's following a dream…now that's learning!
These highlights of my oldest are only to show how unschooling is a very natural way to learn. She and her siblings enjoy the freedoms in their learning and are motivated simply by obtaining the knowledge. No tests, grades, gold stars, or mandatory lessons…this way of learning has been very rewarding for our family and has proven to be an amazing, learning journey.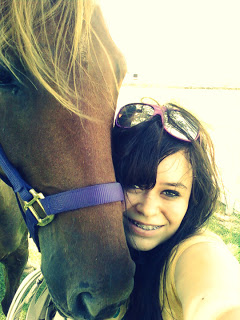 And that is how it all began… a little girl who knew what she wanted and taught me how she needed to learn.
We have partnered with 16 of the most inspiring, lovely, and just plain awesome bloggers in the homeschool community to bring you 10 days, 160 posts full of resources for those starting out, burned out or need new ideas.
The idea for this blog hop was modified (aka stolen) from Darcy's 31 Days to a Better Photo, but that is ok because Amy is her cousin and families are allowed to do such things. Using this idea we hope that many people in the homeschooling cyber-world feel encouraged, inspired and recharged in their own homes.
Be sure to visit these brilliant women in this 10 days adventure between February 7th-18th! We love these ladies and we know you do too.

10 days of socialization for mom | The Homeschool Chick
10 days of classical education | Milk & Cookies
10 days of large families | Chocolate on My Cranium
10 days of special needs | Special Needs Homeschooling
10 days of struggling learners | Homeschooling the Chaotic Family
10 days of homeschooling girls | Homegrown Mom
10 days of homeschool enrichment | Confessions of a Homeschooler
10 days of building a spiritual legacy | Mommy Missions
10 days of frugal homeschooling |The Happy Housewife
10 days of Charlotte Mason | Our Journey Westward
10 days of unschooling | Homeschooling Belle
10 days of organization | Confessions of an Organized Homeschool Mom
10 days of getting started | Blog, She Wrote
10 days of homeschooling boys | The Tie That Binds Us
10 days of homeschooling Montessori | Fruit in Season
10 days of preschool | Delightful Learning