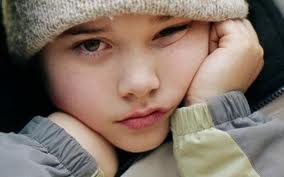 If you are a mom, have several homeschooled children, and are in the dead of winter…this post is for you. January is usually when the "I'm bored" blues come in to play, or when the kids resort to releasing bottled up energy in the home and run around trying out new Kung Fu moves on each other in their underwear, play the Wii, loudly, and my personal fave…taking all my cushions off the couch to jump on. Yay!
Maybe you can't relate. Sigh…
I need this post more than anyone, but I have come up with a plan that I think you might like. If you know my other blogs, you know then that I am a perpetual
life planner
. My Planner Perfect, harnesses an organized life and knew that mapping out a
winter fun
plan was no exception. In the goal section in January of my planner, I have written a wonderful map of all the fun things all my children and I want to do over the cold, winter months. I have written the details, and have gotten quite creative. Gather the kids and get them involved in the brain storming, they will love throwing out fun ideas to combat winter blahs. Here are our fun ideas…
Book store outing/library: finding new books to read is always a fun past time and especially cozy near the fire. We love to go (ages 14 down to 2) to the book store and get cocoas and lattes and read. I read to my younger ones, we chat, sometimes we make a purchase (with a fabulous coupon, of course), and we spend the afternoon surrounded by books. We have found that we love it so much, we make it a regular, winter outing. Yes, it takes some money to buy all my children something to drink, around $20, but I think it is worth the money ten-fold and budget for it. You need the whole feeling that comes with the outing. It's cold outside, snow is falling, we're inside surrounded by good book reads and sipping hot chocolate. Enough said.
Ice-skating once a week. What a blast! From my oldest, who is seventeen down to the two year-old, we all skate and it is inexpensive, too. Our local ice arena offers homeschool rates and the price is quite nice! We take breaks and have some hot chocolate, mingle, and get some great exercise.
Craft day once a week/science experiment. I was always into the craft thing when my oldest kids were young and somewhere along the line I have dropped the ball. I am bringing it back for them and throwing in some science experiments to lure my older ones, too. Each week, we plan a craft to do, buy our supplies, this can be fun in itself.(sometimes it costs us nothing or we have it around the house) and we have fun together doing something new and exciting. This week we are making paper maches, next week we are going to make molds of our faces…wish me luck and check for future posts on our craft makings!
A book a week: No pressures or mandates, just something we, as a family, decided to do and I love the idea. We all read one new book a week. Our book store outing compliments this quite nicely. Then it gives us all something fun to talk about…
Field trip: Seeing a new place, or visiting a museum, to a pet store to see all the new kitties and goldfish makes for a fun outing while it's too cold outside. We've made this as a 2 times a month plan and may adjust and make it happen more often if we feel like it.
Host clubs: I have done this for my older children and it was a huge success. One way to get my kids involved with things and other homeschoolers they love, is to host clubs. I don't have to go anywhere, and children come to me. I have hosted book clubs, guy, teen clubs for gaming and food, teen girl gatherings…crochet classes, anything you and your child(ren) want to host and do. It is a wonderful way to integrate some fun time with fellow homeschool buddies, your children get the experience of hosting and all that preparation for guests, entail and the best part I just love…you don't have to drive anywhere.
Take Vitamin D3. Still blue? Check this video out and see why it is vital to be supplementing with this nutrient.
The beauty of unschooling is the freedoms to truly live and learn together and enjoy each others company. Plan out your winter months with
Planner Perfect
and enjoy being together.
We have partnered with 16 of the most inspiring, lovely, and just plain awesome bloggers in the homeschool community to bring you 10 days, 160 posts full of resources for those starting out, burned out or need new ideas.
The idea for this blog hop was modified (aka stolen) from Darcy's 31 Days to a Better Photo, but that is ok because Amy is her cousin and families are allowed to do such things. Using this idea we hope that many people in the homeschooling cyber-world feel encouraged, inspired and recharged in their own homes.
Be sure to visit these brilliant women in this 10 days adventure between February 7th-18th! We love these ladies and we know you do too.

10 days of socialization for mom | The Homeschool Chick
10 days of classical education | Milk & Cookies
10 days of large families | Chocolate on My Cranium
10 days of special needs | Special Needs Homeschooling
10 days of struggling learners | Homeschooling the Chaotic Family
10 days of homeschooling girls | Homegrown Mom
10 days of homeschool enrichment | Confessions of a Homeschooler
10 days of building a spiritual legacy | Mommy Missions
10 days of frugal homeschooling |The Happy Housewife
10 days of Charlotte Mason | Our Journey Westward
10 days of unschooling | Homeschooling Belle
10 days of organization | Confessions of an Organized Homeschool Mom
10 days of getting started | Blog, She Wrote
10 days of homeschooling boys | The Tie That Binds Us
10 days of homeschooling Montessori | Fruit in Season
10 days of preschool | Delightful Learning