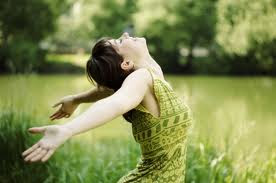 Live Free From Tasks Alone…
The one thing I have found that can limit a woman's potential are task managers. Task managers are any planning system that prompts lists or tasks for completion. They are set-up for you to live by your tasks and tasks, alone.


Chore charts, appointment schedulers, they can all be a crutch with all of their prescripted pages for planning and can create a dependent woman without a vision. To be Planner Perfect is to live on purpose rather than just your tasks. It's a life change, not just a change in planners. It alters the way you live.
So, what's so wrong with all those planners and

downloadable sheets for organization? They won't keep you organized for the long-run because you
are not following your own formula. The beauty of the Planner Perfect, planner, is the way it is set up for you to use. It is a complete home management system and personal growth system all in one. The whole you will be organized all in one place. Task managers leave out the most important step to a better you and that is room to script personal goals for yourself. You are only following your busy tasks, errands and chores. You are more than a follower of tasks. Make it a habit in taking the time to be a visionary for your own life; it is mandatory for a life with purpose. When you map out your life by your own vision, you're gold.
If you're not used to goal setting, you will be a pro within no time. Being a life planner is a skill anyone can learn. Some women may naturally lean toward it and find it rather easy, some may find it a bit more challenging, but make no mistake… you can learn this fundamental skill with just a little practice and the rewards will be great. You will be set-up to live a life you are meant to live, a life of purpose.
We are meant to live for so much more than our appointments and tasks. We are women with hopes, dreams, and an innate desire to be living on purpose. God designed us this way.
Begin to be a visionary for your life and do it month-by-month, defining what you want for you and your family and write it all down with the details on how to achieve it. Start today to no longer live by your tasks but to live on purpose.
"There is one quality which one must possess to win, and that is definiteness of purpose, the knowledge of what one wants, and a burning desire to possess it." -Napoleon Hill
Have a wonderful day, friends!