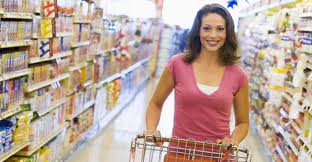 Meal planning is essential when cooking in the home, especially if you are a mom. I am a mama of 7 children and I have some tried and true tips that have kept my family eating well
without
spending a lot of money.

One of the things I've incorporated into my weeks is a
baking day
. Once a week in my
Planner Perfect
, I use one of my free days as a day to bake. I roll up my sleeves, wrap around my apron, and get going. I make
homemade breads
,
rolls
, muffins,
pizza crust
s, and
cookies
. It varies from week-to-week of course depending on my menu and what our particular needs are for the month. Another tip is when I make a pancake and/or waffle breakfast. I always double or quadruple (since having a family of 9) my recipe and keep in Ziplock bags in the fridge so the kids can help themselves to an amazing breakfast. Just make according to your family's size and you should have enough to get you through a couple days worth of breakfasts
Whenever I bake my bread for my family, create breakfasts from scratch and our snacks are homemade…I save money. You're not only going to love the savings, but your family is going to love the smells wafting through your kitchen.

Plan your menu for the week!
Another essential ingredient to a well organized, woman in the kitchen. Write out each day of the week, get cozy with some of your favorite recipe books for inspiration, and jot down your menu plan, down to the ingredients needed for your baking day. This will ensure a smooth week, full of amazing dinners you took the time to think through.
Menu planning has you organized! No more running around during the week to get ingredients you need for a dinner or always running for frozen pizzas. When you take the time to plan it out, you'll be prepared. This makes a Planner Perfect woman, organized and on top of her game.

Planner Perfect Tip: In your Planner Perfect, planner, keep your grocery list in your daily pages, after the day you get groceries on. For example: I get my groceries on Mondays; so in my planner, I have my daily page for Monday with my scripted day and the next page is my grocery list, ready to go so I can just pull it out and take with me. Having it placed here keeps it in its place and you can add to it all you want leading up to your grocery day as you find you might need things, such as a child yelling out they need a new toothbrush, or you found that you'll need more peanut butter. You love how organized you feel when it's tucked in your Planner Perfect, organized.
Stick to your grocery list it will save you money.

What about coupons? I am not a fan of coupons because when you buy foods that are whole…there just aren't any. However, coupons can save you money on toiletries if you love to clip and save. But, buying in bulk can also save you money without all the clipping.

Buy in bulk.
Once a month I plan a day to buy in bulk. I write down what I need and a day in the month to make it happen. Either a Costco or Sams is great. This is where I do buy my non-food items, such as paper goods, but let me tell you, sometimes they have amazing prices on organic fruits, so keep an eye out because their items change quite a bit and you can take advantage of some great prices.
Creating delicious foods in your home create a home that is cozy, and feeds the soul as well as the hunger pangs, I hope you get inspired to try some of these tips…and would love to hear some of yours, too!