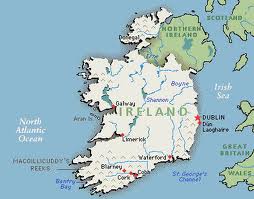 Plan Theme Nights with Your Children
I grew up with a full-blooded Italian mother, so as you could imagine we never celebrated Saint Patrick's day. I'm pretty sure we had spaghetti and meatballs on that day and never wore green. 🙂 I love her!
I never celebrated it with my children, either, until I realized what a perfect invitation this day is to explore this country with our children and
make it a theme night!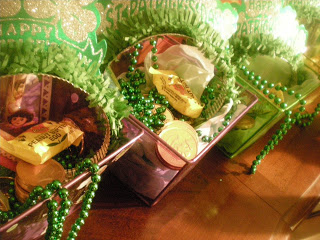 We created fun boxes of treasure for the leprechauns to hide their treasure. They decorated them with stickers and markers. I found little plastic containers in the dollar isle at Target and filled them with little treasures from a local party store.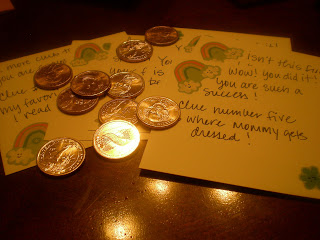 I went to the bank and cashed out $10 for
$1
gold coin pieces. These were perfect for the kids to find with clues to find their hidden treasures! With eight clues…they all had a blast seeking their gold coins and unraveling clues.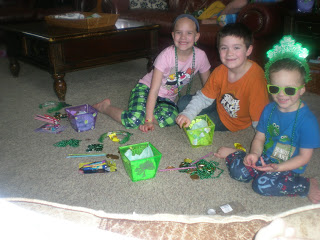 We read about Saint Patrick and how it all originated, too. Here is the link to this information. We spent the day at the library and also looked at books on Ireland and then paid my $13 dollar late fee before I left. That was the only not fun part.
It was quite wonderful to understand the history and more about the country.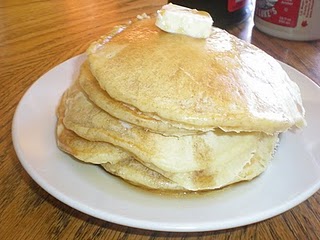 We of course had some green pancakes, but instead of all of the pancakes being green, which I thought was too unappetizing, made just a few green ones and free-formed a small shamrock and placed it on top of their pancake stack! Check out PPM for my delicious, pancake recipe to die for. With some bacon, eggs and mini bagels, we didn't eat again until dinner…well almost.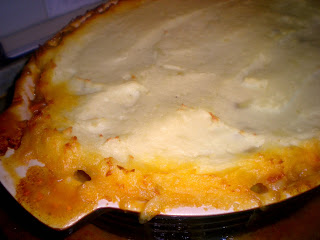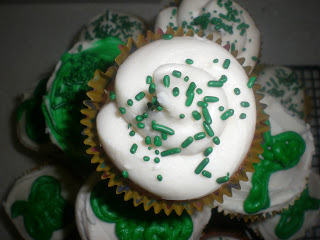 Have a wonderful time learning about Saint Patrick's day!
Translation: Good bye friends