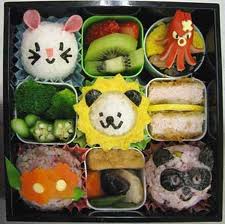 Bento Meals with a Twist!
Japanese boxed lunches are called bento or obento. These meals are all the rage in Japan where mothers think of them as an expression of love for their children. I foun
d this fun site called Muffin Tin Mom that was so cute and creative, I thought I'd share it with you. She took the Japanese concept and made her own twist using muffin tins to encase your child's lunch. It is so fun; my small and not-so-small children, love it! You'll want to check out her site for more.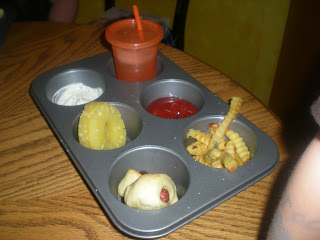 This is so fun to shake up our lunches since out children are home with us. I found since serving lunch this way that they are introduced to more food groups and are fuller, longer. I use the 6 muffin tin and it is just perfect. Don't take my word for it…check this out for yourself and have fun making this for your babes!
This is the book of inspiration for Muffin Tin Meals… I did buy the book and it is filled with fun lunch foods. Japanese meals never looked so cute!