Planning Your 4th of July

can be easy with a little planning ahead of time. So get out those planners, because I've found a collection of great crafts, foods, decor, and learning fun, to help celebrate this 4th of July!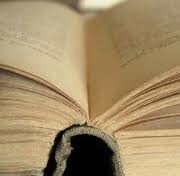 Being a homeschooling, mama, I am always on the look-out and finding opportunity to use life as a learning tool. The 4th of July is full of history and one of our favorite ways to learn about it is at the book store or library. One of the great things I love about reading together at the book store is that we order our favorite drinks, too! We make a day out of it; there are a lot of books to cover and what a fun way to learn. So plan to spend an afternoon reading about America, together, a couple days before the 4th (it gets them excited about reading, too!).
Planing the 4th of July, menu, to me, is the fun part. Write down what you want to serve this Independence Day and write out all of the details. If you are entertaining many, all more the reason to get your menu down and jot down what others are bringing to the festivities. (I like to put their name by their dish to keep me organized.) Over at Planner Perfect Meals, I have an amazing 4th of July, menu and you might want to check these recipes, out! Some include: