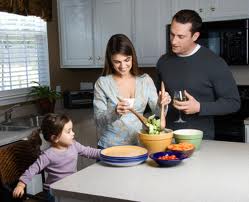 The Kitchen is definitely the hub of the home, and I'm always interested in keeping it as organized as possible. Here are some, Real Simple, tips I found and thought I'd share them with you.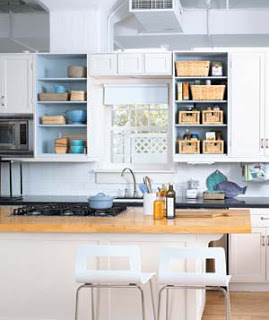 Baskets make a wonderful organized look to make cupboards organized and pretty. I have used this idea and collect my medicine, vitamins, and first-aid needs in them. Try seeing where baskets would be a great organizational tool in your kitchen!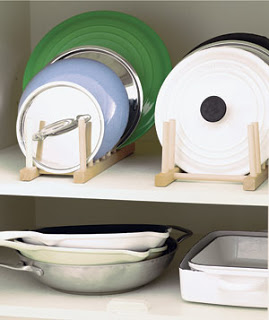 I love this and am going to incorporate it. Keeping lids in one organized spot is so nice! Using a dish rack is all you'd need.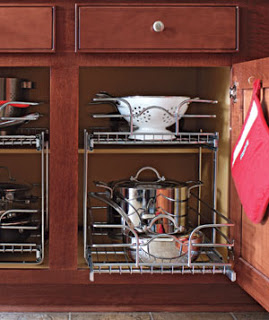 I have cupboards like this one and love the racks that roll out! Easy and organized for your pots and pans.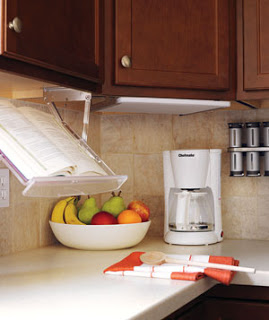 My cookbooks tend to feel the love because they get so dirty while I'm cooking and baking. I love this!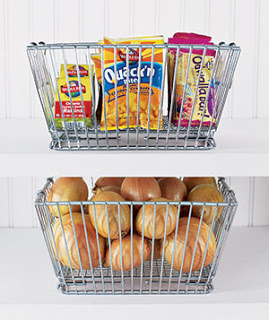 Baskets you can see through is perfect for potatoes…I have this and love it. Same goes for other small like pantry items to find these easier.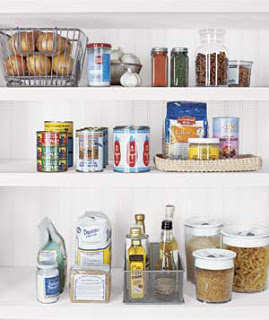 Keeping like things together in your pantry keeps you organized.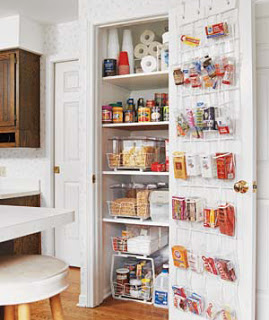 I liked this idea…if you have a smaller pantry this just might fit the bill to keep you organized and finding things quick. A nice white shoe holder looks nice here.
I hope these inspire you! I know they do me…