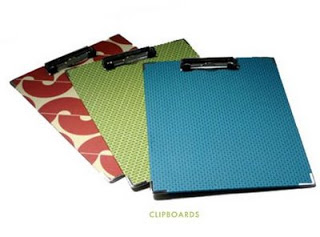 Behind every great organized woman are some great tools.
Meet the Clipboard.
Okay, so the clipboard is nothing new to us, but let me tell you it's quite the compliment to the Planner Perfect, planner! This little baby is great for when you are organizing your family's wardrobe in the spring and fall, and let me tell you why…
The key to a clean and organized wardrobe is to be consistent in keeping clothes fresh, current and season ready in each family members closet and the way to harness this is in no other than the Planner Perfect, planner. It harnesses your life beautifully and you'll always be organized.
The first step to creating an organized wardrobe is creating a list under each family members name and writing what they need for that particular season underneath it; undergarments and outerwear included. This is harnessed in your monthly goal pages in your Planner Perfect, planner, under the month your assessing the wardrobe. I recommend March for the upcoming spring season and September for fall.
After creating names of each family with room for what's needed beneath them, simply open your planner and take these pages out of your planner to put in your clipboard for an easy transport to each bedroom for assessing the closets. Get your kids to help clear out old seasonal clothes that don't fit are out of season are have seen better days. Get piles going for donations and what can be handed down to other siblings. Now you're ready to see what they need. Jot all of this down and listed and continue to do this throughout the house for each family member and of course your own! (Get rid of that ugly worn, bra!)
Now, the beauty of this is that you have a place to harness this newly harvested wardrobe assessing…Planner Perfect. Put these pages back into your planner to adhere to when it's time to buy clothes for everyone for the upcoming season. This also aides in keeping what is needed handy, and harnesses it in one place where you can also buy in increments so that it's not so hard on the wallet. Once items are bought, put a check by it as a proud statement of completion!
Organized, current, simple, and oh so, Planner Perfect! Go ladies…get a clipboard and get your family's wardrobe organized!