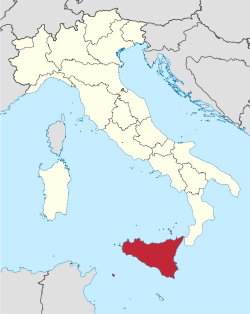 Theme Night Around the World
We take trips around the world in our home and study them; next stop: Sicily!
Learn to make your own pasta and a bubbling volcano
My mom is Italian; well, actually Sicilian. Most people from Sicily see themselves as Sicilian first, Italian second. My ancestors immigrated here from Lentini Sicily to Omaha, Nebraska as early as 1912. Studying Sicily is a fun one for me because not only is it part of my ancestry but I can introduce even more fun facts about this island to my children and myself!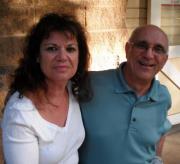 Image of my mother
I grew up on authentic Italian spaghetti every Sunday. My mom's sauce and meatballs would bubble away at the stove for hours taunting my brother and I and we would always steal a meatball or two for a midday snack. You wouldn't believe my reaction when I found out that spaghetti sauce could actually come in a jar!
I lived next door to my grandma and grandpa Marino when I was young and loved spending time with them everyday. My fondest memories are of my grandpa. He was spunky, handsome, and loved wearing his overalls with a little salt shaker in his front, chest pocket. I would always help him pick the ripest tomato out of his garden and he would take a big bite out it like an apple and sprinkle a little salt on it before offering me the next bite. My grandpa then would go on-and-on about why we should be so proud to be Italian.
I'm fond of those memories.
For our Sicily theme we are going to make our own pasta from scratch and a volcano since Sicily has two active volcanoes. Oh my gosh, how fun! Since my children know my spaghetti very well as I've passed the recipe on to my family, I thought making our own pasta would be fun to celebrate our trip to Sicily. If you haven't made your own pasta, yet, you must! It's fun, easy, and the kids will have so much fun. Unschooling is full of learning!
only eggs and flour in the pasta dough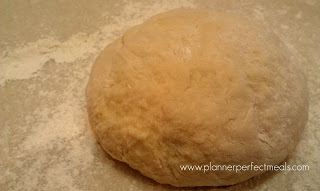 Just eggs and flour to make this easy pasta dough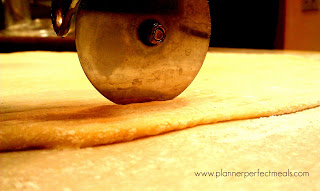 I rolled it out thin and we used a pizza cutter to cut our spaghetti into thin strips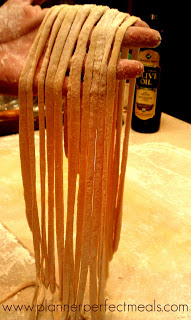 ready for the boiling water!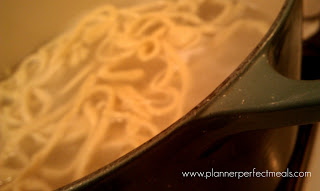 It just takes a couple minutes before they're ready
I made homemade pesto to dress my homemade spaghetti noodles.
Translation: Now That's Italian!
Click here, for the complete Italian dinner printable recipe at Planner Perfect Meals.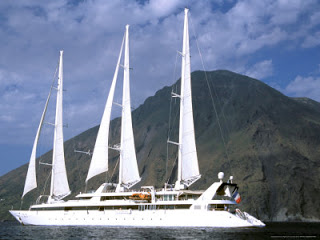 Image of the active volcano, Stromboli in Sicily
Sicily has 2 active volcanoes and we made one after the volcano named, Stromboli. Using vinegar, baking soda, warm water and dish detergent; it was fun to do.
We followed this link, here, for information on how you can make your own volcano, too.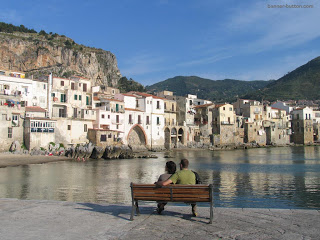 Image of Sicily
We had a wonderful time exploring Sicily today with our Theme Nights from Around the World. I hope you had a wonderful time, too!