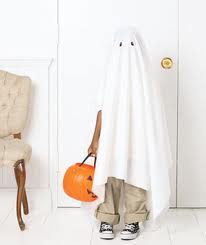 My kids have been counting down the days since September first, so this has been a long time coming! They made a chain out of paper that is a mile long, strung it throughout their bedrooms, and have had a plethora of ideas on what their costumes would be before they finally landed on the one they decided.
But what if you've hadn't had a chance to pull your Halloween all together yet and need some last minute ideas? I've got them for you…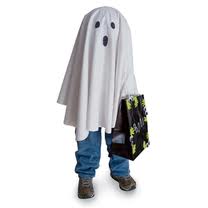 Need a last minute costume? Do the ghost or easy super hero! I thought these made great last minute ideas.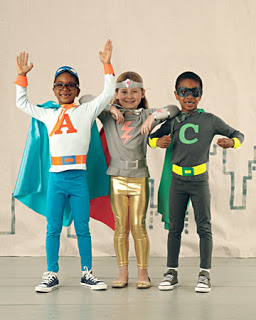 click here to get the how-to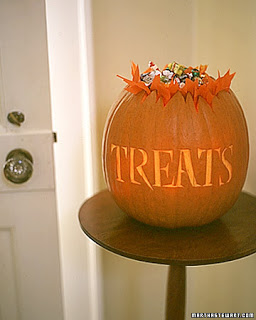 This is so cute! I had to Pin this because it is so creative and easy and perfect for last minute ideas. Click, here, for the scoop, literally!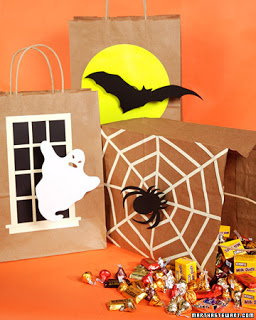 Need a quick bag for the kids to hold all their loot? This is a fun idea and fun for the kids to make. Click, here, for the quick how-to.
Isn't this clever? Especially since wigs are expensive to buy! I've bought them for $18 for one of my daughters…this is cute and a great way to use up all that Sunday paper. Click here for the details.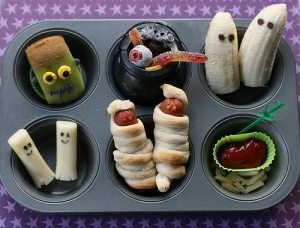 I'm absolutely in love with this. Look at the Frankenstein kiwi, the mozzarella and banana ghosts and the hotdog mummies. Click here for the details on how you could make this for your little trick-or-treaters for lunch or dinner.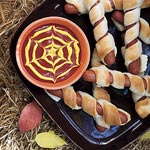 I love the ketchup and mustard idea here and have showcased this one before. It's worth the double debut! The hotdogs are a cinch to make by just wrapping roll dough around the hotdogs before baking. The spiderweb is done by making circles on top the ketchup with the mustard and using a toothpick to pull through it to create the design. So cute!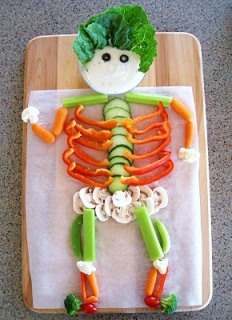 Talk about good-for-you, food. Have a bowl of dip on the side and your little ones will gobble it up!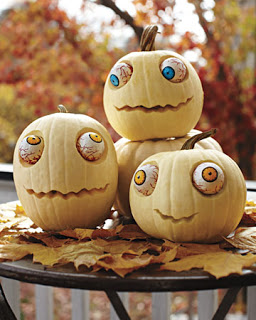 Look how cute! Get the pumpkin scoop, here, for the how-to.
Jenny