Planner Perfect
A Fresh Idea On

Organizing

Your Life
As women, we are always trying to stay organized. And if you're a mother–you know exactly what I mean. Being organized and staying that way is not easy. I've come to know a lot of different women and how they plan.
Take a look at some of these planning types and see if you can identify yourself with one of these women: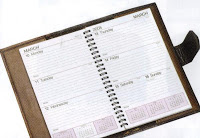 The Task Manager Girl: Task manager girls love to try using, tote-and-go planners. These planners work for a little while, but soon will find it unfulfilling. They are not conducive for managing a home, and will not keep a woman inspired, for their sole purpose is just corralling life's tasks.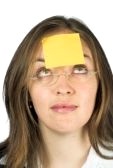 The Post-it Note Girl: We can see how this isn't effective! Sticky notes stuck everywhere to remember things we must do, only to neglect the whole woman. Some women solely use them, others use them along with the task manager above. They stick them on their fridge, their mirrors, you name it. This method will stunt your growth to being a better you; again, by only following and trying to remember all of the tasks in life.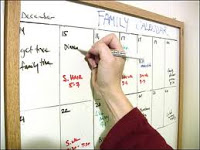 Calendar Girls: There are some who live by just a calendar and fill it all up until every square of their life is full. Using different colored pencils to coordinate everyone's schedule and using the family calendar as their means to live by. This might be a good way to keep all the kid's games and practices organized, but there is more to life; more to you as a woman, a mother, and a wife.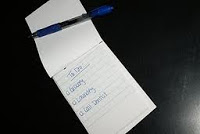 List Lovers: Lists a mile long of all and only their to-dos…and then forget where they put them. Women tend to love lists, because they find crossing tasks off after completion, exhilarating! But make no mistake, you are selling yourself short, even if you're good at completing tasks.
You know what all of these planning types have in common?
They only follow life's tasks.
These planning methods will never push you to be all you can be. You were meant to use all of you; not just a portion.
You were created to be all you can be: the best mother, the best wife, the best, you! And you simply cannot be a woman living on purpose, following your dreams, and be a visionary for your life following just tasks.
We are meant to live for so much more!
If you are a mother, I don't mean that our mothering is not fulfilling in its own right, because it most definitely, is; and to survive, we make lists run by our tasks, and try to be super moms as best we can. But basically what's really happening, is that unfortunately, we are leaving our motherhood and our lives to
chance
; we don't want to make this mistake.
We need to create the life we want to live and living a life on purpose and joy needs to be done with intent.
We should be organized, invigorated by our personal goals and dreams, and living life to the fullest. We were meant for more than following tasks, chores, and being our children's chauffeurs. And if we don't take the time to slow down and script our lives we vision…we will always be unsatisfied because all other methods of trying to be organized will ultimately fail.
The neglect of not taking the reins of our personal growth and lives will come to surface at some point; don't let that happen to you!
Planner Perfect isn't just a planner but an idea.

A Fresh Idea On

Organizing

Your Life!

It is a tool and method that harnesses everyday basics of life, to our personal dreams and goals.

Being a Planner Perfect, girl, means you are a life planner. You are living life, using your strengths and talents, setting monthly goals for you and your family, you are being stretched, personally–which means you are being pulled out of your comfort zone by the personal goals you set for yourself, and you are not just a dreamer, but a dreamer who takes action!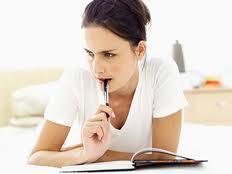 So what planning method works to create an organized woman living on purpose?
The Planner Perfect Method.
This method is where you are setting monthly goals every month. Instead of just writing down all of your to-dos…be thinking about everything that encompasses your motherhood and womanhood and your family. Every month should have personal goals, family goals, things you must do and things you dream of doing, and it doesn't just stop there.
You want to know a little secret to accomplishing goals you set for yourself?
It's all in the details!
You must write down the details of all of your new goals, dreams, and plans, each month; this is fun and a very important step in reaching the goals you set for yourself. Without the details, you're skipping your road map for accomplishing your goals.
This, is the Planner Perfect Method. When applied, you are living on purpose, living out your dreams, you are growing personally, and being all God created you to be.
Want to know more on how you can become truly organized?

Visit my blog at
www.plannerperfect.com
You'll find inspiration and how-to, tips, on how you can radically change your life by changing the way you look at planning your life. You will also find my Planner Perfect, planner, The Complete Home Management System, and my eBook, that fills you to the brim with inspiration and complete instruction on the Planner Perfect Method.
Here's to a radical new you!


www.plannerperfect.com
www.plannerperfectmeals.com