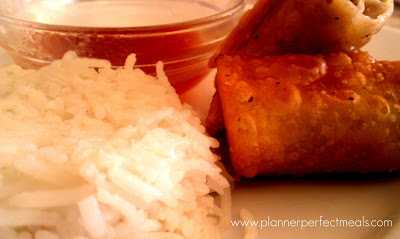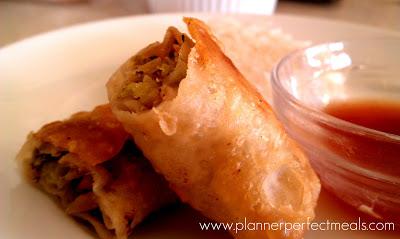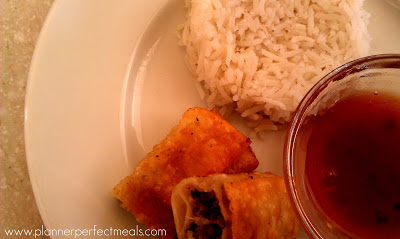 Egg Roll Bites
These egg roll bites are perfect for little ones. The insides are filled with veggies and rolled in an egg roll wrapper, pan fried in a little olive oil, and served with hot rice and a cup of sweet and sour sauce. Lunch or dinner is served!
*PPM Tip: Prep this ahead of time by cooking up the veggies and storing in a container for up to a week in the refrigerator. Keep egg roll wrappers on hand (they freeze well) and pull out to prepare in a snap. Simply place a small amount in the wrapper, roll, seal, and pan fry; cut in half for little hands.*
Click here for all the how-to in making the best egg roll bites for your kiddos
Sliders with homemade fries
Who can resist? And you know what? These golden potato french fries are the easiest fries to make; you just cut, put in a pot of oil, and then turn the stove-top on to simmer until golden brown. It's that easy!
Create little sliders with either turkey or beef, top with cheese and a little bun, you can use rolls halved, too, and you've got a fun lunch!
Click here, for complete instructions and the printable recipe for these fast, easy, and delicious fries.