This is the last week for the, kid friendly food blog hop, already and has been so much fun and have been able to meet so many new friends! I have a great week of kid-tested and approved meals this week that I know your family will love.
Easy, delicious, and kids and adults go crazy. Plan to save the left overs to top your salad for a crispy touch to your lunch the next day. Yum!
Printable Recipe
Ingredients:
1 package chicken breasts, cut into strips
buttermilk
1-1/2 cups flour
2 tsp. seasonings of your choice. I used my Emeril seasoning that has some paprika, garlic and chile powders
vegetable oil

Directions:
Start by rinsing and drying your chicken strips. Next, in a bowl submerge the chicken strips in buttermilk for 15-20 minutes (or longer).
In another bowl combine about 1 1/2 cups flour and 2-3 tsp. of your seasoning. Mix this together will. Next, add about 1/4 to 1/2 cup of buttermilk into the flour mixture and stir lightly with a fork as you add it.
Heat about 1 inch of the vegetable oil in a large skillet over medium-low to medium heat.

Remove a few of the buttermilk-soaked strips and place them in the flour mixture, turning them over to coat them thoroughly. Place them on a plate. Continue coating chicken strips until they are all ready to cook.
When the oil is sufficiently heated, begin cooking the strips a few strips a few at a time. Cook them for about a minute and a half or so on each side. When golden and crispy, remove them to a paper towel-lined plate.

Adapted from the Pioneer Woman.
What about dessert? Yes, the cookie bites that I shared above are amazing, too, but I had to share this one…it's too good. This perfect cookie is the most delicious chocolate chip cookie in the world. Check it out…
Nice thick dough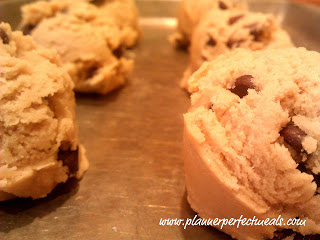 Right before heading to the oven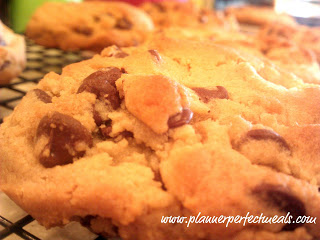 mmmmm…good!
Click here for this amazing recipe!
Be sure to visit these brilliant women during our 10 days adventure between November 7th-18th! I love these ladies and we know you will too.
10 days of Character Studies | Confessions of a Homeschooler
Jenny