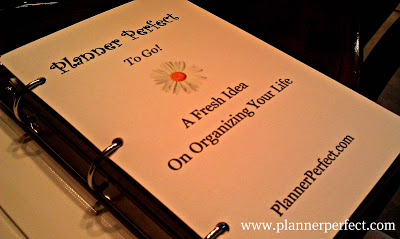 New!!
Introducing…Planner Perfect To Go!
Planner Perfect now has another planner option…A planner to take with you on the go! This planner is perfect for teens, women without small children, or women who just prefer a smaller planner.
This planner is the Planner Perfect, planner, just on a smaller scale, to go.
My Aunt loves the Planner Perfect, to go, because it is small enough to take with her. This season in her life is perfect for planning on the go.
Great for your teen daughters! Teaching our teen daughters to life plan is a skill that they can take with them, forever. This planner is small, pretty, and prompts them to set monthly goals for themselves and plan out their days to execute their goals.
It is the best planner, the only planner, that is set-up to harness a life with purpose using the Planner Perfect, method.
For my daughters, I gave this to them so they can begin to learn to stretch their minds beyond living by time slots and activities, only. This way they can practice dreaming about their futures, what they want, learn the art of scripting dreams in detail, and executing. It is the best gift we can give our teen daughters as it prepares them to live not by tasks alone, but by their vision, and God's plan.
Moms. Another option to your planning needs has arrived. Small, compact, and you can take it on the go. Planner Perfect has you covered, with planners for every season in a woman's life.
Perfect for the New Year…Planner Perfect to Go!
Order yours, here!