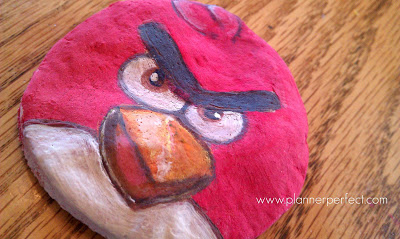 Dough Art
This was so fun to make! It's a dough made from water, salt, and flour, shaped, and baked for an hour until hard. The rest is up to our creativity
to create and paint whatever we want!
My kids are into the Angry Birds and I painted this one for them…isn't it cute?
This was done just cutting out circle shapes with cookie cutters. Some other shapes we made were stars
,
Patrick Star is a fun one to paint on this one, and some of my kids even broke out the Christmas shapes.
This was a fun day full of creating and painting. You'll love this recipe to do with your kids!
Another idea we had was to make heart shapes, and hang them from some sturdy twigs in a vase and call it our Valentine's tree…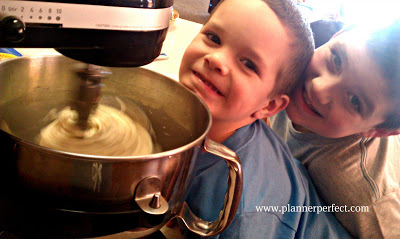 Dough being made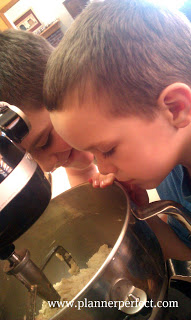 They were excited to get their hands on it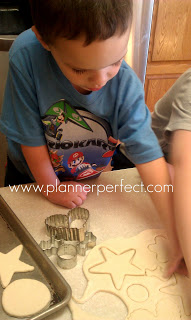 cutting out shapes is always fun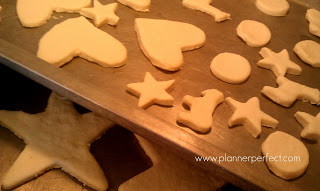 Before heading to the oven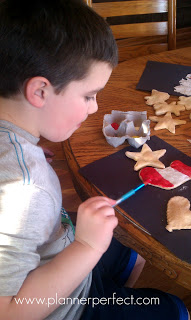 Painting is the fun part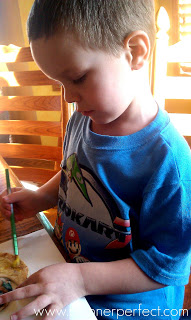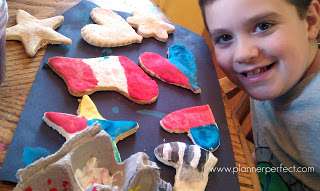 We used empty egg cartons to hold our tempera paint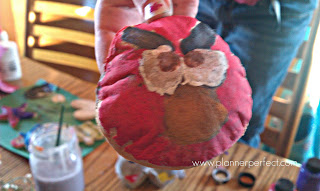 Bella was excited about her Angry Bird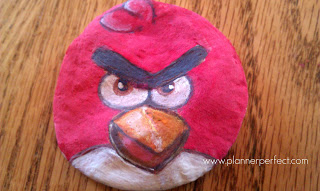 Me too…
Here's how to make your dough…
Ingredients
4 cups all-purpose flour
1 cup salt
1 1/2 cups warm water
Directions
Preheat oven to 325 degrees F (165 degrees C).

Mix flour and salt well. Gradually add water, stirring with a large spoon. Finish mixing with hands. Knead until soft and pliable.

Roll out on floured surface about 1/8 inch thick. Cut shapes with cookie cutters. Place on cookie sheets. (If you're making ornaments with your dough use a toothpick to make a hole in the top of the ornament for threading string.)

Bake at 325 degrees F (165 degrees C) until hard, about 1 hour. Decorate with paint and varnish to preserve.