Fossil Image
It's time to organize our purses and I have a giveaway I know you'll love!!
This is going to be fun because I think I'm not alone when I say that keeping our purses clean is not an easy task! It is a catch-all for all my kids' stuff and a trash can, too; from gum wrappers, dirty, sticky pennies,
to used wipe-ups
. I've on occasion had to use my purse as a place to hold my son's dirty diaper until I found a trash can!
And not to mention that the dirty diaper was interwoven with all my stuff in my purse that wasn't harnessed well.
Well, I have the perfect purse organizer for your purse from the
Clever Container

.
Clever Colleen sent me one for review and for me to give to one of you!
Girls, you are going to love it! I got the pink one and it's so cute. It fits everything you need for on the go.
Check these images out of my organizer and how it fits into my purse for perfect organization every time!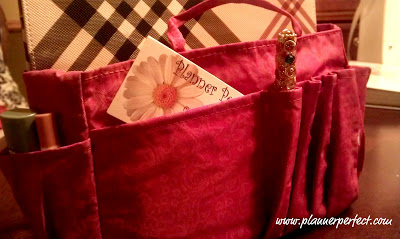 There are nice compartments for everything you might need to take with you. Pens, your lip gloss, cell phone…you name it! Handles allow me to pull it out and transfer to a different purse with ease.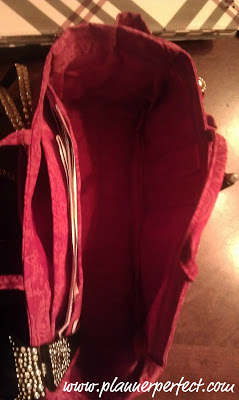 Here's a bird's eye view of the inside before I filled it; it's a nice size; even has compartments on the inside!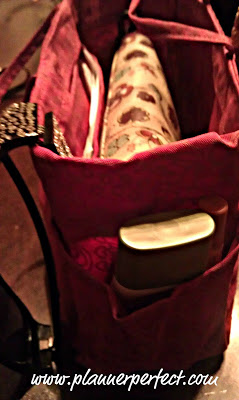 Holds wallets, your sun glasses, Ipad and Kindle, side pockets and inside pockets, too!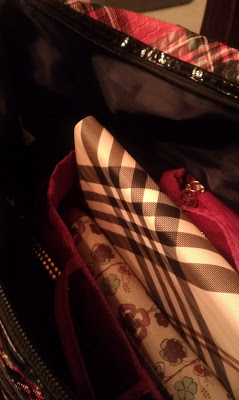 My Ipad fit in here perfectly and here it is nestled in my purse
Here is another bird's eye view but with it all snuggled in my purse; perfect fit with plenty of room, yet, room for more if needed.

I encourage you to check out the Clever Container and check out all that Colleen has to offer. There are containers to help us get organized in virtually every room in our homes as well as when we're on the go. What really makes the Clever Container, so cool, is that they don't just sell product to keep us organized, they actually give us tips and ideas on all the different things you can do with each organizational tool.
Here are some other fun items from Clever Container: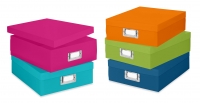 colorful containers to hold your important papers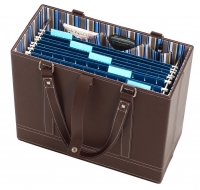 I absolutely love this! If you ever need to take filed papers on the go, you'll be in style with this file tote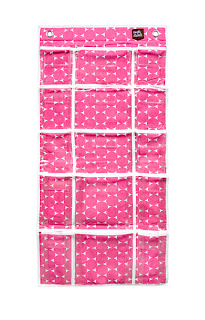 This versatile, cute item harnesses many different items. It has a place to label your items as well and includes the hardware you'll need to hang over your door.

Perfect for the car! Keep everything organized and where you want it…
Now for the fun part… the giveaway!
1.Leave a comment on this post
Extra Entries:
State in your comment if you signed-up for the extra entry to win.
This giveaway will stay open until Wednesday, January 25, 2012 10 p.m. cst
Good luck, friends!
Jenny