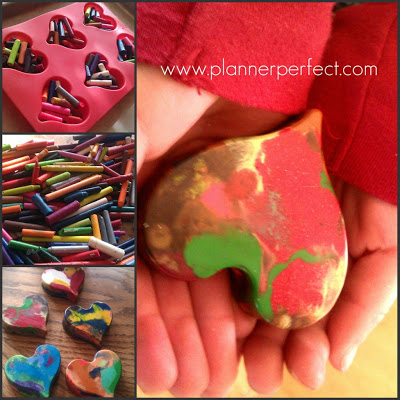 Melt, Shape, & Bake
Make Valentine Crayon Hearts
This was a lot of fun to do. My kids had a wonderful time! They watched their favorite movie while they unwrapped a gazillion broken crayons and then the fun part was piling them into our heart silicone shapes and then baking them off. They absolutely loved this!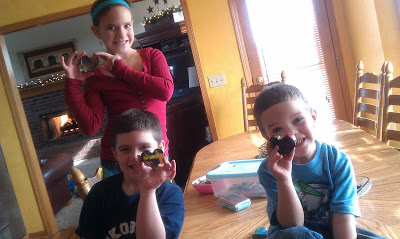 A fun time was had at the Penton home for day #1 for Valentine fun…
Peel crayons

PP Tip: my kids found that when they soaked the crayons in some shallow water, while they peeled, the wrappers came right off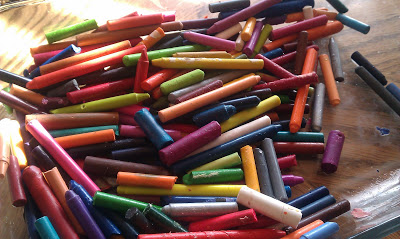 Put in heart shaped muffin tins
PP tip: I loved this silicon muffin heart shape, dollar isle purchase, from Target. It can be used over and over for just melting crayons and is easy to pop out the heart shaped colors once baked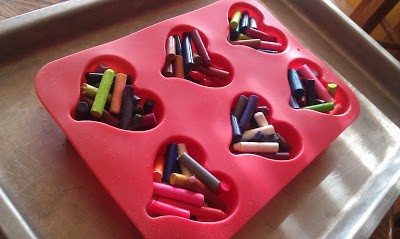 Put into a 275 degree oven for 15 minutes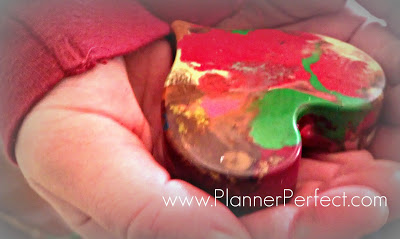 Heart shaped crayons. One to give and one to color with…
Happy Valentine's Month!