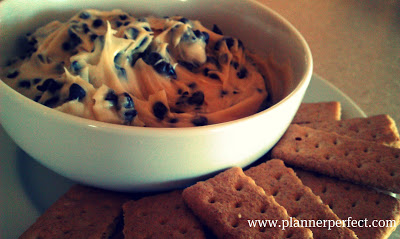 The most delicious dip there is! Chocolate chip cookie dough dip!! I mean, c'mon, this is too much. I made it up quick, set some graham crackers out for dunking, and watched it all disappear before my eyes.
Great with coffee and a couple of great girlfriends!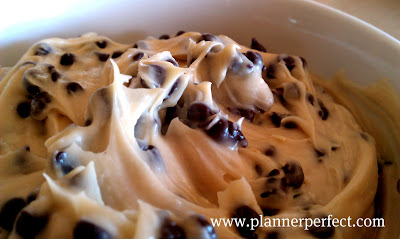 Creamy, cookie dough, loaded with chocolate chips, and ready for dipping!
Graham crackers make for a perfect vehicle for getting this creamy sweet dip into your mouth. You could use cookies, salty pretzels, strawberries…or even a spoon!
Click here for the recipe over at Planner Perfect Meals