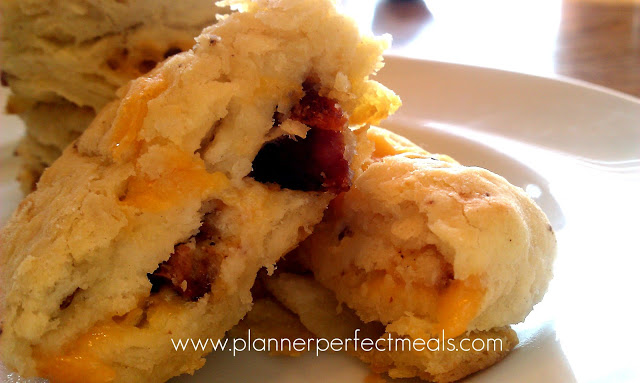 Bacon and cheddar buttermilk biscuits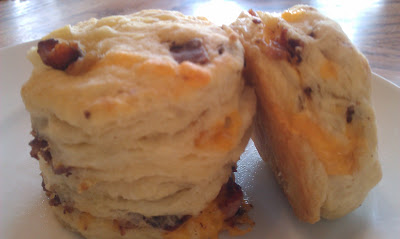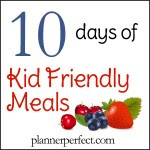 These buttermilk biscuits are out of this world and a perfect fit for my, 10 Days of Kid Friendly Meals!
Breakfast is something that can be easily overlooked until the weekend. We get busy, us moms don't want the fuss, and we like the idea of boxed cereals to help us out, especially for us homeschooling mamas because, after all, we've got 2 more meals and a gazillion snacks to go through before days end.
Let's take another look at breakfast.
What if we plan our meals and create a baking day in our week so that we can feed our family, well, quick, and deliciously?
Check out my links on baking days and my video below that will inspire you to take a different look at your meal times and how to prepare for them.
We can feed our babes a delicious breakfast, and not be in the kitchen all morning! Scramble some eggs along side these bad boy, biscuits, and you are going to be in heaven!
These buttermilk biscuits are easy to make, light and flaky, and kick any Pillsbury, canned biscuits, in the pants!!
I was in love with my buttermilk biscuits all by themselves with a side of scrambled eggs and my apple jelly to go on top…until I decided to shake it up a bit and add cheddar cheese and crisp, chopped bacon.
My.
Gosh.
Your children will love them. Your husband will love them. You will love them.
But don't take my word for it, you must try it out for yourself!
Your breakfast just got delicious!!
Check out my video on how you can create a baking day…let me know when you plan your first one and check out my list of baking day recipes over PPM for inspiration.
Don't miss a post! Subscribe to Planner Perfect and get valuable tips and inspiration sent right to your inbox!!
Enter your email address:
Delivered by FeedBurnerFor information on the Complete Home Management System, Planner Perfect, click here, for more information.
Planner Perfect's eBook full of inspirational tips, here.

Hugs,

The 10 Days Series is organized by iHomeschool Network, a collaboration of outstanding homeschool bloggers who connect with each other and with family-friendly companies in mutually beneficial projects. Visit us on Facebook, Pinterest, and Twitter. And of course, click the image below to visit all the 10 Days posts from these homeschool moms of the iHomeschool Network. You'll be blessed with tips on how to handle bad days, cultivating curiosity, teaching with Legos, and much much more!