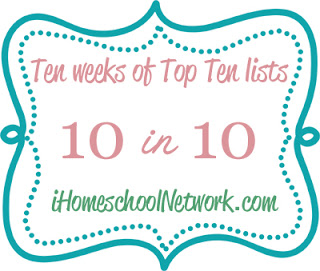 Planner Perfect's Top 10 Websites for Homeschooling
I am excited to introduce the, Ten Weeks of Top Ten List, to you from iHomeschoolNetwork! Every Tuesday for the next 10 weeks, a bunch of us homeschooling mamas are bringing to you our top tens.


This week is our, 10 favorite websites for homeschooling…you must click on iHomeschoolNetwork to be taking to our list of wonderful women and their blogs with all of their, 10 in 10, great homeschooling sites they love and can't do without.


Gleaning from other women is a great way to get inspired in learning and living with your children. Have fun checking out all of the inspiration!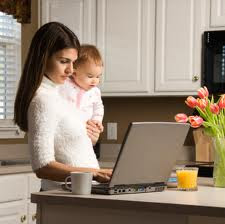 When you are an unschooling, homeschooling mama like myself, having a repertoire of great websites is a great way to glean ideas off others for crafts and educational ideas of all kinds.


As an unschooling family we like to create learning goals for ourselves twice a year; once in the beginning of the school year and then again in January. Using my Planner Perfect, Planner, setting goals is a fun way to encourage learning and all that living and life has to offer and keeps us goal oriented and proactive about our lives. With a little planning ahead of time, we have our goals written of all the things we want to do, learn and see, and we add to it all the time.


Why only twice a year?


Because we like to plan up through the holidays and then begin in January again because from January through summer, it has a different feel to it where we would need to account for wintery weather and chilly spring months.


Here are my favorite Top 10 Favorite websites for my family. I look through these sites to get inspired and to educate myself, and then get these new ideas written in my goal pages.


Take a look:


#1 Pinterest: I am almost positive I am not alone when I put this website down. This time stealer is chalked full of inspiration on anything and everything you can imagine. It can suck you in with all of its inspirational power. I have wonderful boards saved for whenever an occasion is needed to pull from. This is a must go-to place to glean on what other people are learning, creating, and doing!


#2 Homeschooling-Ideas.com. Gosh, I love this place. This woman has amazing, creative learning ideas that my children and I have just loved! I subscribe to her and love seeing what she has new pop-up in my inbox. From sewing, to science, to fun crafts, to history…you will want to check this creative lady out.


#3 Family Fun. I hate to state the obvious fun place, but I needed to list my Top 10 and this is one of them. Plain and simple.


Need a party idea?


Family Fun.


Want a fun, interesting boredom buster for the kiddos in January?


Family Fun.


Need I say more? If you have not checked out this site yet, do. Guaranteed you'll love it just as much as we do.


#4 Aesthetic Nest. Get ready to be wowed.This woman is someone I admire. Everything she does for her family, from homemade party favors, to homey decor for her home, to all of her beautiful hand made crocheted and sewn clothing and accessories for her children, are over the top! She makes caring for home and family look so beautiful. She gives tutorials, she has an Etsy shop and she has great home tips. Don't take my word for it; see for yourself!


#5 Alfie Kohn. This guy opened my eyes to a whole new world on how children learn. I was jumping in my chair with just energy after reading one of his books, Punished by Rewards. This book has been my educational bible for approaching my children in the world of learning. I love his videos, too. Those are a must-see. If you want to see what traditional education is doing to our children, you'll love to be informed with his videos and books. He is a pivotal person in my world of children and in my philosophy in teaching my children.


#6 Muffin Tin Meals. Need fun lunch inspiration for the kiddos. This mom has transformed lunches; inspired from the Bento meal, this mom has link-ups where lunch ideas are over flowing…you'll love this site for some inspiration on, "What's for lunch?".
#7 John Holt. This author and child advocate, has changed my world to say the least. His books and site are bookmarked and visited frequently for a refresher on why I choose to unschool my children. It's hard to go against traditional thinking and when my oldest, now 19, was first homeschooling at age 5 *sniff* she taught me how to teach her. She bucked everything traditional I tried to introduce to her. When I found his site and book, Teach Your Own, I was a changed young woman. No longer was I focused on what she didn't want to learn, but all that she did want to learn.
#8 An Unschooled Life. This site I just love and like them on FB so I can get all their periodic unschooling inspiration. It's wonderful to be able to hear how other children are learning way beyond their parents expectations when they are free to learn according to their interests. My two oldest are such a great inspiration to me on how much they seek out learning and striving to become all God created to them to be. Truly amazing to witness such learning…
#9 Attachment Parenting. This site is a gem. This blog is my heart on how I parent and live with my children, so this site gives me wonderful inspiration and great leads on books, other sites and information on mindful parenting. I think the best thing I've found on there so far was a book lead after listening to a podcast from the author, Bonnie Harris, on her book, When Your Kids Push Your Buttons. I bought her book on Kindle, soaked it up in one day and it taught me a great deal on how to handle your children when they've pushed your buttons.
Unbeknownst to me, there is another way to respond to button pushers other than freaking out! This book is actually going to be devoted to a full post from me soon, so you'll want to stay tuned if you'd like more information on what is actually going on when our buttons have been pushed. It's empowering, enlightening, and informative to say the least. Phenomenal. Really.
#10 Authentic Parenting. I have recently found this site and just love it. Full of learning ideas, parenting tips, and mindful parenting. My kind of site.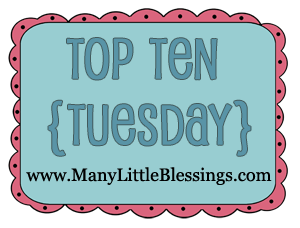 Be sure to visit all the other bloggers from iHomeschoolNetwork, to hear about their top 10 favorite websites and to visit Angie form Many Little Blessings …you won't want to miss all this valuable insight!


For more information on the Planner Perfect, Planner, click here for more information.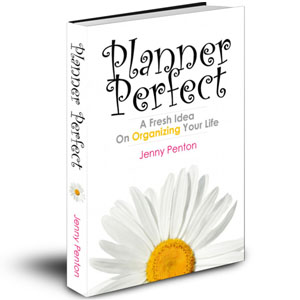 Want a Fresh Idea On Organizing Your Life? This eBook is full of inspiration and instruction on how to become a master at managing your home. Buy from Kindle here, or PDF download, here.