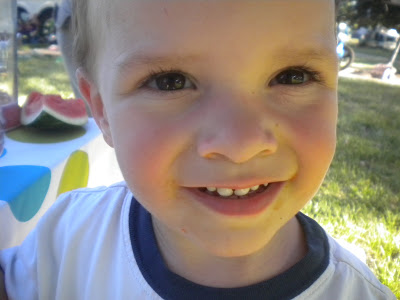 Parenting with intent comes with a plan…
Having quite a number of children, I've been through a lot of different scenarios with them, and I have learned a tremendous amount about myself and parenting, from them. I have tried numerous parenting techniques, but nothing ever seemed to be what I knew in my heart was right until I started listening to my heart and praying about it. I want to raise my children with intent and that comes with the job of dissecting what I've been doing for years that haven't worked and start understanding my children better, being open to change, and being the best Mom I can be…
Over the years, I've learned a lot, read a lot, prayed a lot, and the biggest and best thing I've ever done in being a better Mother, has been to be open to change.
Here are my top five, core, fundamental tips when raising children:
#1. Teaching our children how to have a relationship with Jesus Christ. Teaching our children about God should be in our everyday life and conversations; to pray, to trust in Him, to not get caught-up in all the "rules" of Christianity, but to seek God for the plans He has for them. My husband and I have a responsibility to be living examples of how to have a relationship with God and live for Him; leading by example, like everything else, is the only way to truly learn.
#2. No spanking, no time-outs, no forced apologies but rather, we've learned to teach them how their actions affect others, instead. The how and why apologies work better for truly teaching its importance; they come around and say their sorry all on their own. I would rather it come from their heart, than as an alternative to punishment. No short-term control over the moment can teach better than patience and perseverance. Children have good hearts and with our guide and gentle teaching, will want to do what is right.
#3. No rewards such as: gold stars, candy, pizza, and the like as incentives to motivate children. I've learned that the rewards of a job well done is fulfilling in its own right. Once you dangle the "rewards" they are always going to be after the "what's in it for me" mentality. I want them to push themselves to be their personal best, for themselves, for God, and for its own sake. Not for a "reward".
#4. No demands or control for the sake of who's boss. We respect each other, communicate, and understand each other. This mutual respect, usually gets what you're asking from your child without force. and control.
#5. No structured studies. We set learning goals, and execute them. We are flexible, take our time and are under no time restraints. We don't follow the school system, but rather our interests. They have not been turned off from learning and are continually educating themselves. We don't take a break for summer, spring or holidays. There shouldn't be an off-switch for learning. When this is what children are taught, they can't wait to turn "off" that switch, throw their text books and have fun. Why not create an atmosphere where learning is part of everyday life?
"The best leaders are those that lead without force."
Raising children is to be done with intent; get your thoughts, your plan, in your monthly goal pages in your, Planner Perfect, planner, on how you want to raise your family. You will be parenting with purpose!
These are my five, core, fundamental tips for raising children. These tips did not come without a lot of blood, sweat and tears. Well, maybe not blood, but you get the idea.
Mamas, what have you learned most about raising children?