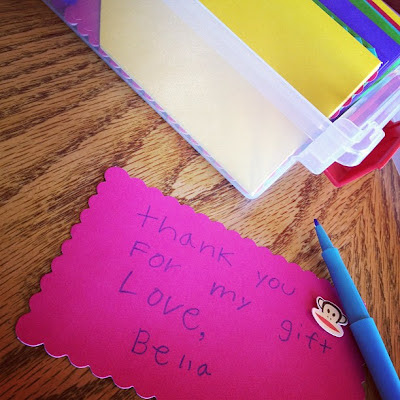 After your child's birthday party is all through and all that are left are half-deflated balloons floating under foot and half-strung streamers hanging as if to remind you to clean-up already, it's time to think about thank you cards.


Sometimes when it comes time to write out thank you cards, kids are hard to get moving. Well, I have an idea, thanks to Target, that will inspire your children to get moving, get excited, and have fun, thanking their friends for blessing them on their special day…


A Thank You Box.


Target has a little, Thank You Box, that I thought was just adorable but a little pricier than what I wanted to spend. So I decided to make one myself and it turned out, not just cute, but better!


I bought a little plastic container and filled it with bright colorful pens, adorable card stock with mix and match envelopes and the paper had adorable scalloped edges all different shapes and colors. I tucked in their box a small carton of crayons, and some stickers for boys and girls to get creative on their hand-written expression of thankfulness. Tucking in some stamps is also a good idea if some need to get to the mail box, too.


And there you have it…the perfect little box that can be kept in a special organized space for whenever a big Thank You, is needed.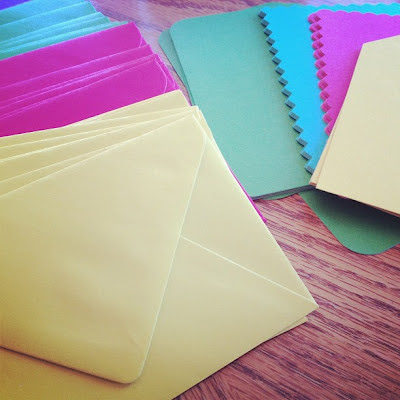 I found all my supplies at the Target stores…inexpensive, and can make a ton of Thank You's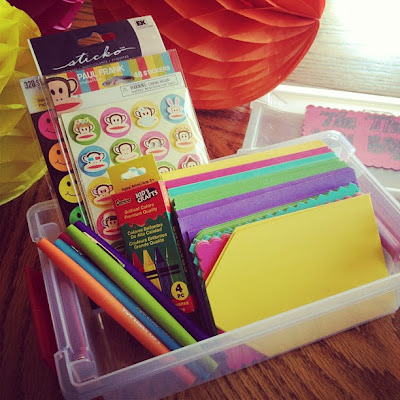 I taped a little scalloped paper on the lid of their Thank You Box, too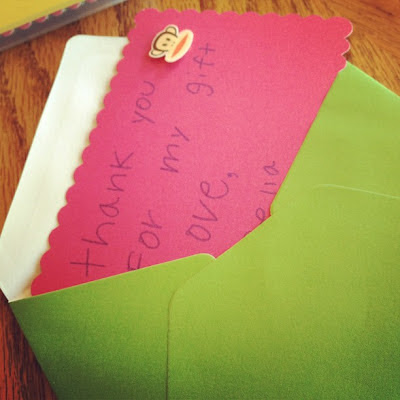 Mix and match paper and envelopes makes things fun, creative and colorful
I hope you like this little box of inspiration! I know our family does…
Hugs,