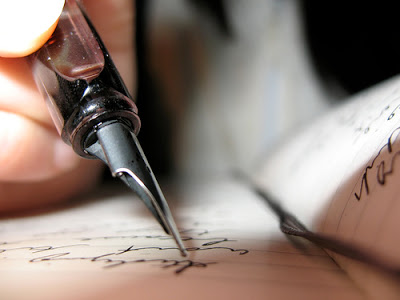 A person with goals has direction for his life. He is going somewhere. He is not frivolously meandering through life.
~ Charles Stanley

When it comes to life planning, there are 5 key elements to know in order to be effective and successful in this road less traveled:

#1 There is no magic bullet in being an organized, life planner.

You must work at shifting gears from being a mere task follower to goal and leader of your own life!

Anyone can follow tasks.

In order to be an effective life planner you have to put in the time to planning your life.

But, oh this is fun! You are writing your own story!

Think about that for a moment…you're writing your life down as you see it to be.


Your life is to be taken seriously. It must not be left to chance!
We need God. We need a plan.
#2 In all that we do; depend on God.

We will never reach our full potential without God. We will never be effective life planners without God. God is at the heart of life planning and the Planner Perfect planner.


We are made with an inbred desire to need Him.

We will always be hungry for more and only He can fill us. Allow God to be with you as you life plan so He can guide you as you set goals and dreams for you and your family.

#3 Dream big!

Dreams aren't just for a chosen few.

Dreams are for me and you, too! If you're a Mom; you're not just a Mom. You are a woman with strengths, talents, and dreams! And you can be all God created you to be as a woman, a wife, and as a Mom. I love using my strengths and talents right alongside my Motherhood. And you can too!

Dreaming big should be part of your planning. In fact, you'll find that through prayer and your complete surrender to God to guide your life…He will show you great things He has in store for YOU!

Let Him! Don't miss out on all His blessings and all that He wants for you. We miss out on all God has for us when we leave Him out of our lives.

#4 Exercise your mind.

Women can rely too much on outside sources to get them organized. It's a good thing to glean, to be inspired, to gain wisdom; it's not good when we lose our ability to think for ourselves.

And this is what happens when we only rely on other things to organize us. We don't need endless preprinted print outs for how to organize our tasks and our lives made by another woman. No one will know what is best for you and your life or how to do it, but you! In order to be an effective life planner you have to script out an unique plan just for you.

This is your story!

Other sources should only be used as inspiration; a springboard.

When we author our own lives. We get inspired and use our own thoughts and our own mind for planning our lives.

Using these basic life planning strategies, utilizing the right and Perfect tool to harness our plans, and with God at the helm, we are exercising our minds.

#5 Live a life of purpose.

When you are a life planner; living on purpose is its side effect.

You will see your life differently, you will plan differently, you will see your life as a whole as though you are looking into a snow globe. And if you were to shake it, you could see how wonderful life is and see yourself as God sees you:

Psalm 139:14
I praise you because I am fearfully and wonderfully made.

Now go. You have dreaming to do!