This video is long but has some valuable information on how the Planner Perfect Method and Planner encompasses all areas of your life.

In the beginning of the 10-day series of, How to Create the Life You Want, I wanted to drive home the importance of setting personal goals, living consciously, and using your God-given strengths and talents to live a life of purpose. It's so easy as mamas to give all of ourselves to our families, thus searching everywhere to find something to harness all of our never-ending to-do lists that accompany a mothers life.

It's time to get a fresh idea on organizing your life and I find unless you do, is one of the biggest reasons women do not ever stay organized. When your life is just one big to-do list, you will burn out.

Why?

Because you are neglecting yourself.

You are leaving out the big picture: your personal growth, your goals, your dreams. And you're living by tasks rather than living by your own plan, goals and dreams; your planned, motherhood and to-do's included.

That is a HUGE difference!

And when you live according to your own plan you'll feel the difference. You'll be energized, invigorated, and excited to face each day as a woman, a wife, a mother, because your life is created by YOU.


When you make your plans for your life, then give those plans to God. He'll guide, bless, and be in ultimate control.
He knows what's best for our lives and so God is a vital piece when planning your dreams, goals; your life!
Now think about how you want to raise your children, and the goals you want to set for your family. How do you want to run your home? Dream about this, take the time to look at it as a whole. Make adjustments if need be. Don't be a family that is so hurried there isn't time to live in your home and just, be.
Plan traditions, plan memories, plan outings and enriching experiences.
Once you begin becoming a life planner, your mind won't stop; you'll want to go and plan your neighbor, too! That's how invigorating life planning is and the Planner Perfect planner, not only gives you the room vital to a life planner, it is conveniently set-up to break down your life by months so as your dreamy goals are easier to obtain!
If you are a mother, this post is for you.
Our motherhood is a big portion of who we are and deserves to be written down with a well-thought out plan. Do not leave your life; your motherhood, to chance! Create the life you want by planning your motherhood, and how you want to manage your home. I have amazing tips on what keeps me organized all over my site and hope you can get inspired. Take from it and personalize your life with your planner because only you know how best to manage your home and raise your family. Get inspired, use this site as your springboard, and then let your mind and creativity go wild with all of your ideas. You will never be dependent on pre-scripted prompts and home management task managers, again.
You will be, Planner Perfect!
Find out how you can get, A Fresh Idea On Organizing Your Life, with Jenny's eBook. On Amazon Kindle and as pdf download: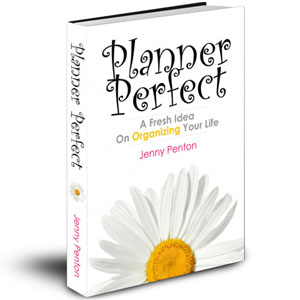 Want to own the Planner Perfect planner and get started getting organized more than you ever have? Find out why this planner takes you from task slave to goal-setter, from activity chaser to leader. Planner Perfect's eBook included with purchase. You will be transformed.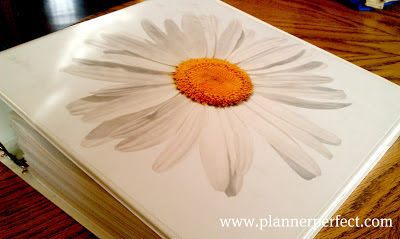 Check out Jenny's bio here and find out how her dream for Planner Perfect began…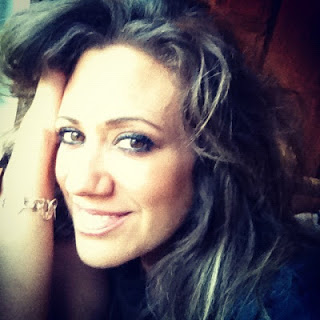 Hop around and visit over 40 other bloggers filled to the rim with inspiration and encouragement with iHomeschool Network's Hopscotch 10-day series