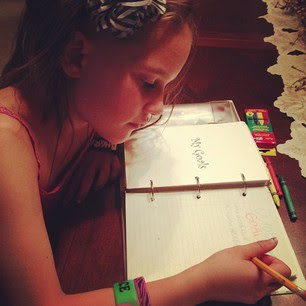 My Bella writing her goals down in her Planner for Girls…
You know what makes the Planner Perfect Planner for Girls so special?

It teaches them to dream.

Right from the start they will learn an invaluable lesson. To not be task slaves!

Can you imagine? Never falling into the trap of being a task slave? I grew up emulating my Mother and learned early on that following my dreams was much more inspirational for living a full life. This Planner is set-up just like the the Planner Perfect Planner to Go! for women and perfect for girls ages 9-12.

Set up with stickers, colored pencils, and a girlie pencil for scripting their dreams, this planner is inspirational to girls and my daughter, as well as other Planner Perfect girls. They absolutely loves it!

The custom 12-month, calendar was designed for girls in mind. Coloring elements, filled with different owls, and colorful pages. They are going to be drawn to it everyday.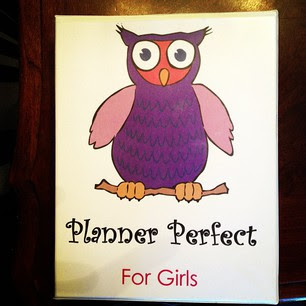 Planner's front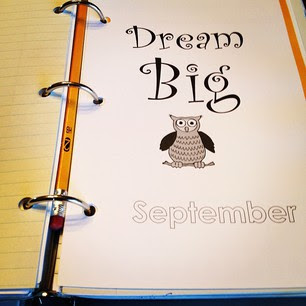 Front of the calendar pages. Coloring elements added for them.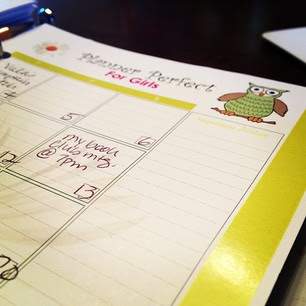 cute colorful owls designed just for Planner Perfect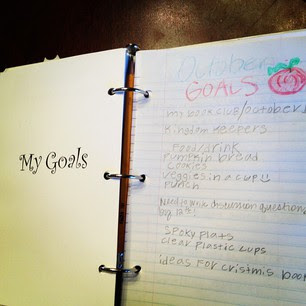 Goal pages. Dreams start here!
Girls write down their days in detail and their dreams and goals for each month.

Handwriting is perfected, their minds are stretched, and they are actually following a plan. Their own plan; while instilling in them the importance of allowing God to be apart of their planning, you are giving them tools for life.

Like my Mother's planning pages, writing a verse to memorize at the top of her daily pages keep God in her heart all day long.

For more information, see below: