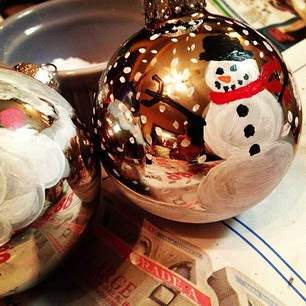 my oldest daughter, Abby's, creation
This was such a fun Christmas craft idea!

We all had fun, we had Christmas music playing, all our favorite color paints, new paint brushes, and we went to town! And by the way, there is no need to be the perfect artist because after your done painting, you cover in glue and sprinkle with white glitter which softens your masterpiece making it perfect and the perfect gift!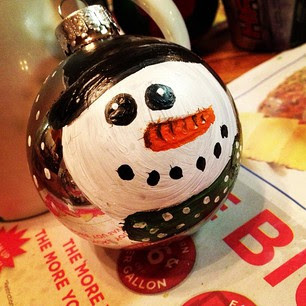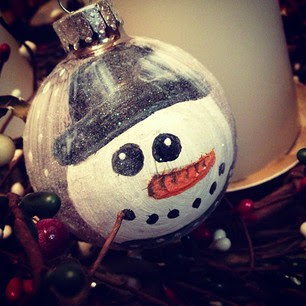 after glitter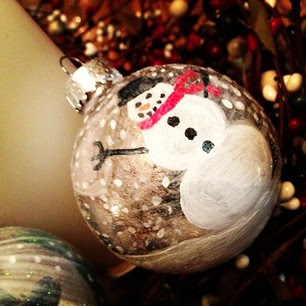 after sprinkled with glitter

Here's what you'll need:

Acrylic paint (lots of fun colors)
glass ornaments (any color, but we preferred silver)
water
paint brushes of all sizes
Mod podge
white and sparkly glitter
old newspaper and old clothes

Get your work surface ready by laying down old newspaper and getting on old clothes you don't mind getting dirty. Cup of water to rinse paint brushes, and your other supplies.

Your ready to paint!

Once your masterpieces are done and dry. Using a big paint brush, paint mod podge glue all over the ornament ( a thin layer) sprinkle with your glue!

Beautiful…

Merry Christmas!