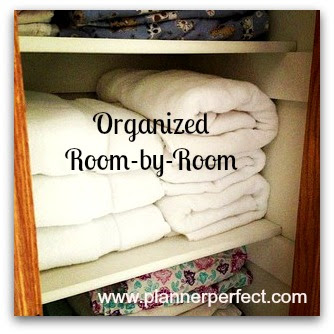 I love getting organized in January. When all the Christmas comes down it just beckons a fresh start!

An organized, fresh start.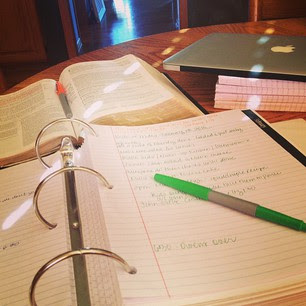 This is when I go nuts in my planner in my January and sometimes February goal-pages and dream-up what I want each room to look like. Of course I don't go changing every room, but I do go through each room and find out how each closet and drawer needs to be more organized or what the needs are for each room. New sheets, a new comforter, containers to harness all those cotton balls…or sometimes you just need to give what you already have a really good clean.

What is wonderful about the Planner Perfect planner is that there is a space and slot for everything. Including all of your "get organized" plans. They go in the goal section of the month it's intended to be done, bought, or cleaned.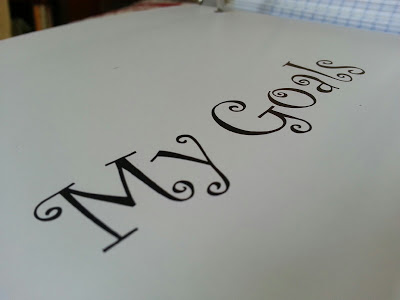 Before I get into each room with some organizing tips, I want you to go through each room and decide what you need to clean out, donate, organize, and what you need to buy to make your home more organized, cleaned, and efficient with everything having it's own place. Create headers with each room of the house you'd like to tackle with the details of what you need to create the organized look you need.

Always remember that less is better.

I cleared out tons of items under my island in my kitchen. It was packed and nothing ever seemed to fit. Pitching and cleaning was refreshing! Items I didn't use, broken, or had double of, got either donated or trashed. Yes. Less is better!

All of these are sure to inspire and compliment all your plans for your home.

Organized. Room-By-Room. All week long!


Find out how you can get, A Fresh Idea On Organizing Your Life, with Jenny's eBook. On Amazon Kindle and as pdf download: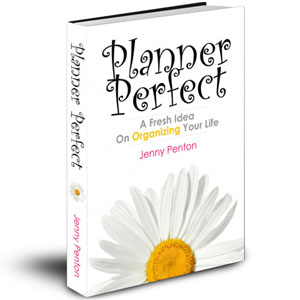 Want to own the Planner Perfect planner and get started getting organized more than ever before? Find out why this planner takes you from task slave to goal-setter, from activity chaser to leader. Planner Perfect's eBook included with purchase. You will be transformed.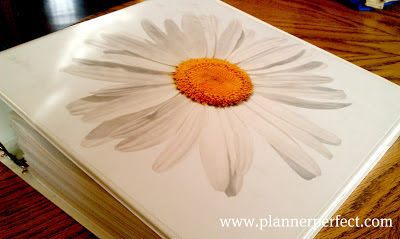 Check out Jenny's bio here and find out how her dream for Planner Perfect began…