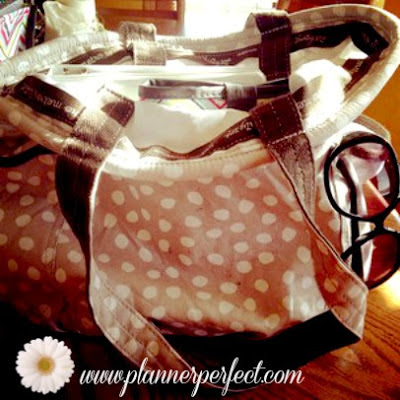 An organized purse makes for a happy woman, don't you agree? It's so frustrating when I can't find something in my purse, nothing has a place and especially when it's used as a trash can.
But I have found some great organizational tools with, Thirty-One yet again, and had to show you!
The Metro Retro Bag. I love it, it's cute, it's big, and it harnesses everything tidy because it has great roomy pockets inside and out, and has a clasp on the inside. I'll show you the beauty of this handy tool in a sec.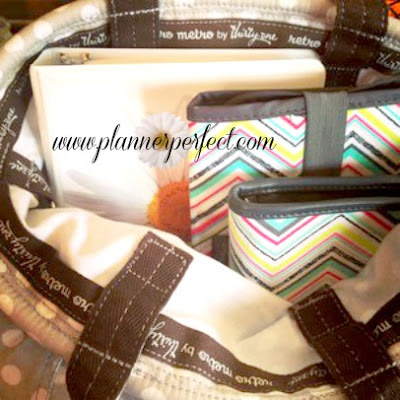 See how it holds my Planner Perfect, Fold-and-Go from Thirty-One, and my Thirty-One wallet? I love it!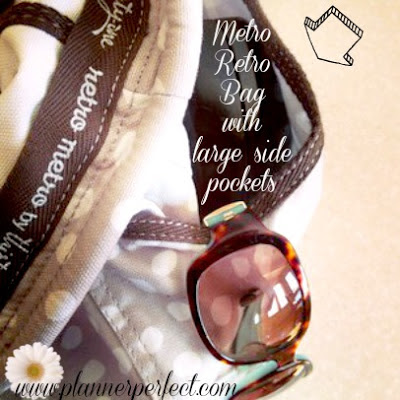 See the big side pockets? I always put my sunglasses there and love to put my phone on the outside for easy reach.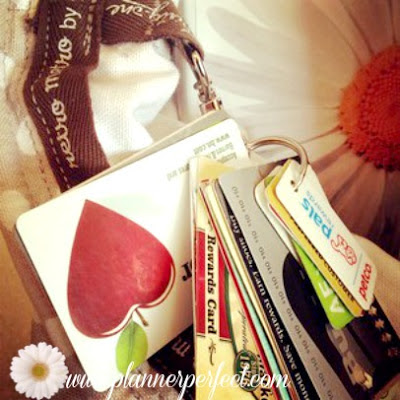 See the clasp on the side of the bag sewn in? I found this idea on Pinterest, and that is to take all those store cards that clutter up your wallet, punch a hole in the side of each one and stick them on a key ring.
You then take the key ring and clasp in the purse on the clasp. It comes off super easy when you need to reach for the card. You know right where it is and is easy to access.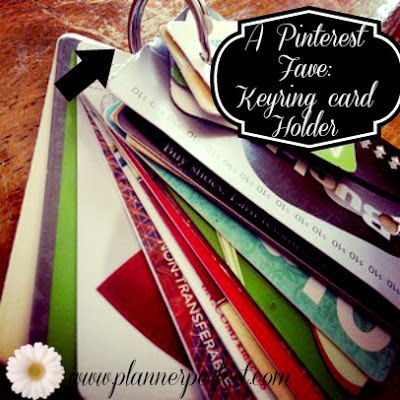 For information on the Metro Retro Bag or wallets, click here for my new site for Thirty-One.
Yes! You read that right. I am a new Thirty-One Rep. because the bags, the organizational tools, and the patterns were just too amazing not to be.
Look out for giveaways, for new products, for organizational helps, and for Planner Perfect helps.
***

Have fun organizing your purse and be sure to check out my new wallet, too. The Timeless wallet is set-up like a passport wallet which I just love. And with all those store cards out of there and in there own handy spot, it makes my wallet completely organized and clean.

***