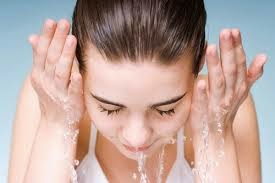 I've spent most of my summers as a teenager sun bathing lying for hours, oily and greasy, smelling like coconut while listening to my 80's favorites from my purple, boom box. I knew it was time to flip when I was fried on the one side. To add insult to injury, I was equally as bad at taking care of my skin at nights before bed and sadly, this bad habit stayed with me well into adulthood. Lucky for me, our skin can repair itself, and I am so glad because my skin hasn't been as soft, my pores seemed larger, my skin was patchy and I've had some break-outs. Yuck!
I've done my research, knew I wanted to use all natural products and absolutely love what I've been using. Thankful for my skin's healing and repairing qualities, I've noticed quite the turn-around with my skin's texture and tone.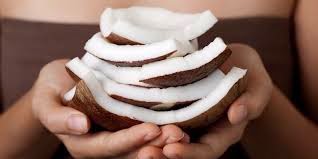 I make sure I wash my face every morning and evening. I love coconut oil and recommend using it for everything. I have used pure coconut oil on my face by just rubbing it in to my face and neck and taking a hot wet washcloth and pressing it on my face letting it steam. I use it, too for a moisturizer for not only my face and neck but brush my teeth with it, and use it all over my body paying close attention to my feet. Here is a list of a gazillion uses for coconut oil from one of my favorite blogs. I also have purchased coconut oil products for skincare from Tropical Traditions. I use their foaming face wash and lotions and they are amazing. I must note it is quite inexpensive, too. These prices are perfect!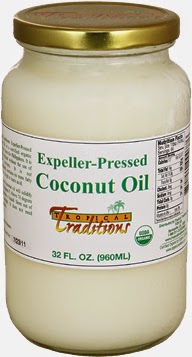 You want a miracle to soften lines? Rosehip oil. Yes. This stuff is amazing. Soft and radiant skin, wrinkles softened, sun-damage, reversed, no more dark spots from acne scaring; this stuff needs to be in every woman's bathroom. And the price? Oh so nice. I don't mind paying the $9.99 it costs at Whole Foods. It lasts about a month and is dark orange in color. Rub this on after your cleansing and if needing extra moisture, try adding some coconut oil on too. My skin has never looked so good. Honestly…I wish now I would have done before and after photos. But for now, you'll just have to take my word for it.:)

You don't have to spend a lot of money to look fabulous. Natural is always best since our skin is the largest organ on our body we want to be mindful on what we're putting on it.
Here's the breakdown for morning and evening:
A.M. Routine:
Wash my face with my coconut foaming cleanser from Tropical Traditions. I don't use the pure coconut oil because it's too greasy to wear under my make-up. For my moisturizer, I put 2 pumps of rosehip oil on and rub in completely as well as Tropical Traditions coconut lotion. I'm ready for make-up!
P.M. Routine:
I use coconut oil all over my face and rub it it and you the steamed hot washcloth to press on my face (like a mini facial) to remove all my make-up. I make sure my make-up is all off and use the rosehip oil and this time use the pure coconut oil applying all over my face and neck as well as my feet before I climb into bed. It's quite lovely…
What are your beauty secrets?