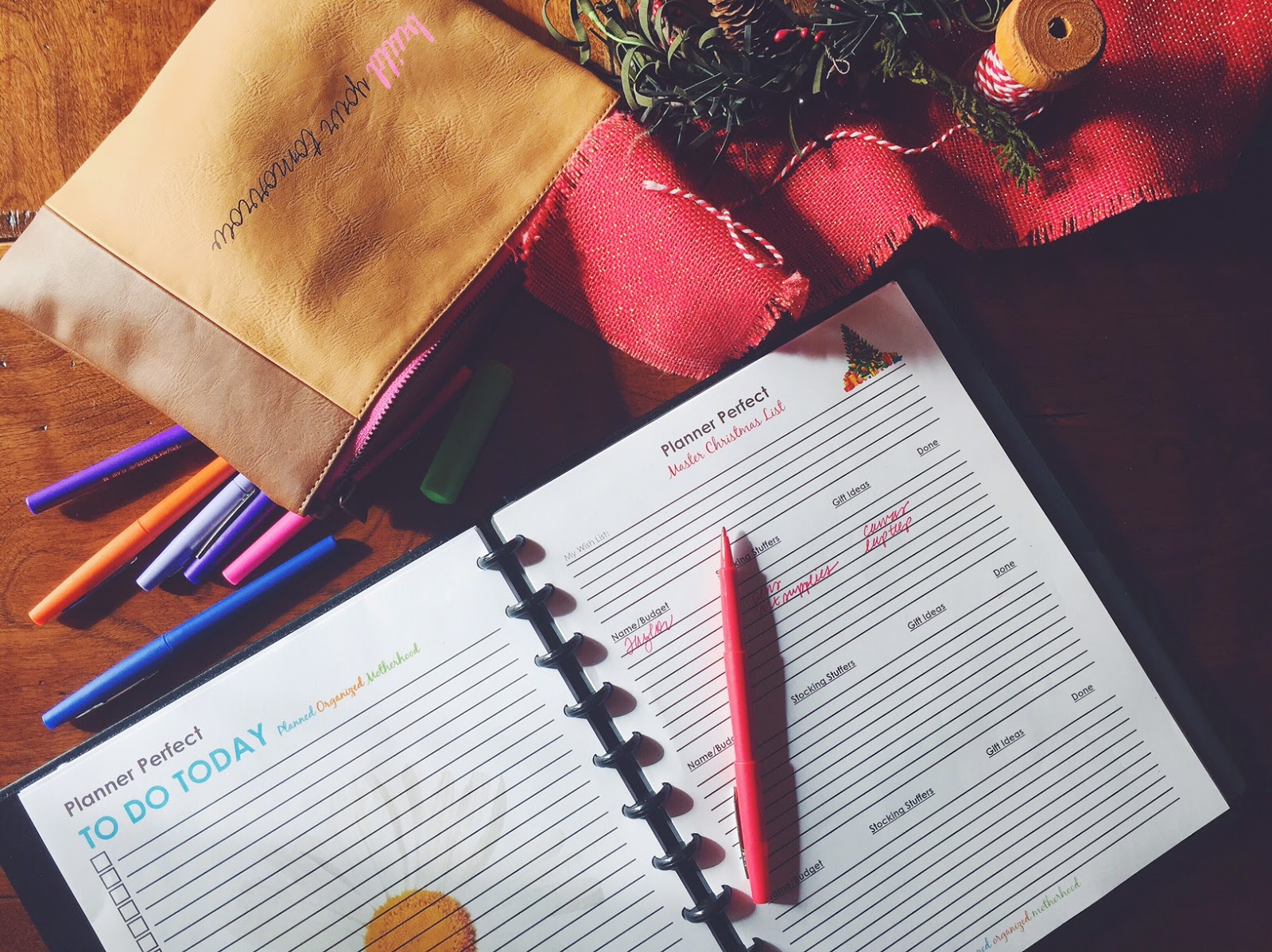 I made a vow to have all my Christmas shopping done this year before December 1st! So far so good, I'm almost done and ready to relax this holiday season. All I want to do is just purchase odds and ends and have a wonderful time with my family.
Well, I've got a a wonderful, Christmas giving printable for you available at my Etsy shop now, along with some other wonderful planner printables, including my 2015 calendar that is beautiful and easily printed on your home printer on 8 1/2 x 11 paper. More on my calendar soon!
This printable Christmas list will keep you organized and feeling jolly all holiday season. I designed this how I organized my gift lists when I used to write it down on my loose-leaf in my December, month's goal section. It has room at the top for my wish list…you all know how important this is, with all the sales going on this time of year, this is the perfect time to sneak in all those items on our wish list!! I sectioned it with prompts for name and budget allotted with ideas for stocking stuffers, gift ideas, and prompts to check off when purchased. It's simply perfect!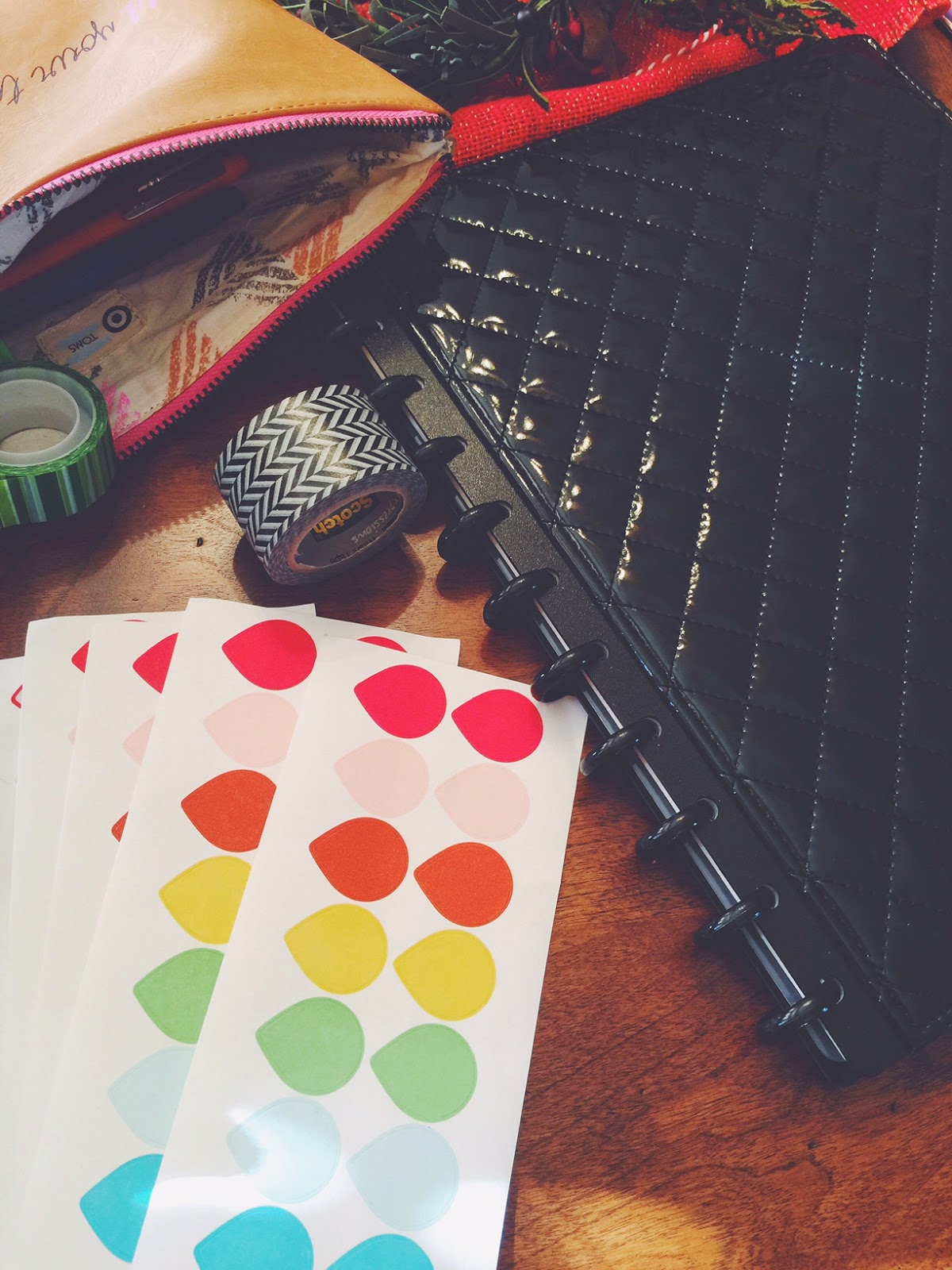 I keep my Christmas lists in my black, patent leather, arc planner that I'm absolutely in love with, found HERE. I also keep all my favorite planning pens and such in my new Toms bag, pictured above, that I picked-up at Target. I loooove it! I take my Christmas planner with me while I shop and take a break at a coffee shop, sip coffee and go over my list and checking it twice…you know.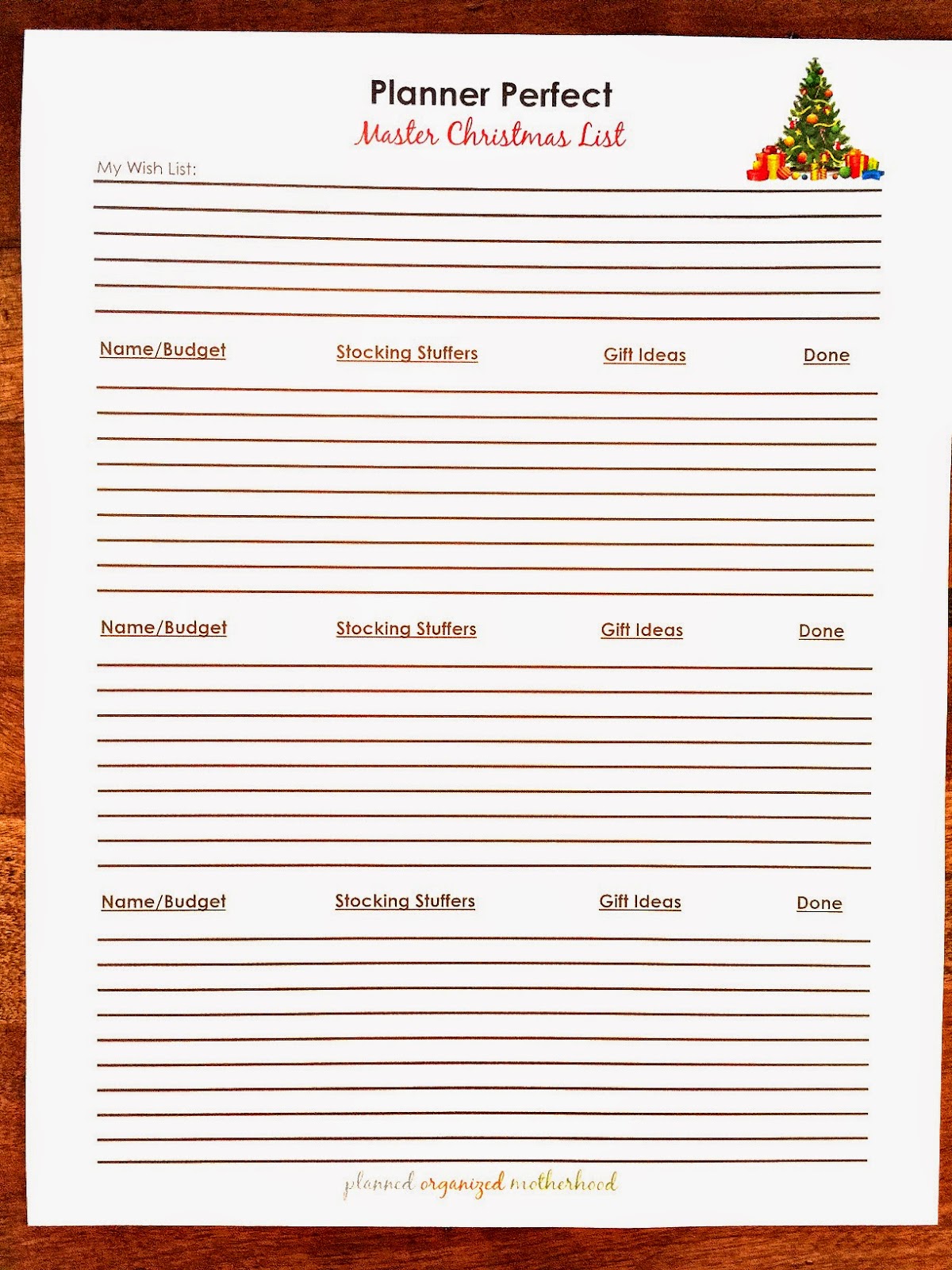 close-up of the Christmas gift-list printable
What are you waiting for? Hop on over to my Etsy shop and get yourself this printable and get going on that holiday gift-giving list!
Have a wonderful holiday season, friends!