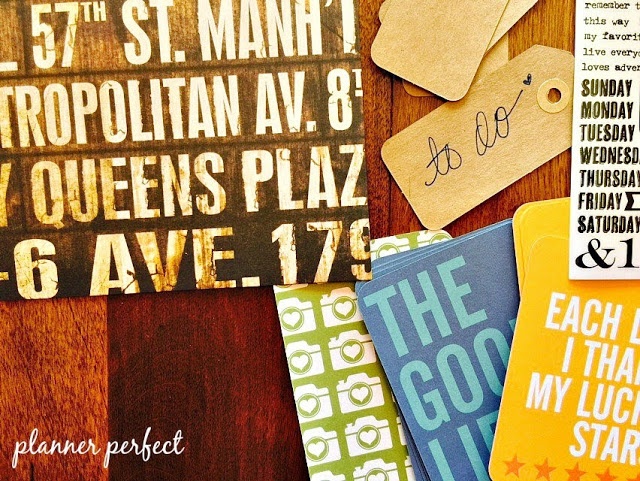 here are some journal cards on the low right I got at MIcheals in their, Project Life, section. Scrapbooking supplies make awesome planner art. I also picked up some tags and scrap paper that I can and use
This is the first post of more to come as I will break down more of what I use in more detail. For now I will just show some of my pages and get detailed more next week. I am in loooove with making my planning pages beautiful. It makes every page an inspiring piece of work! Every page, whether in the Goal section or the everyday pages of life full of energy and charm! I'd like to inspire the inner artist in you, no matter how you choose to illustrate and adorn your pages, it will have YOU written all over it!! I hope I can inspire you to take your Planner Perfect planning pages to the next level by using journal cards, fun stamps, stickers, watercolors, paperclips that make you smile and the list goes on and on!!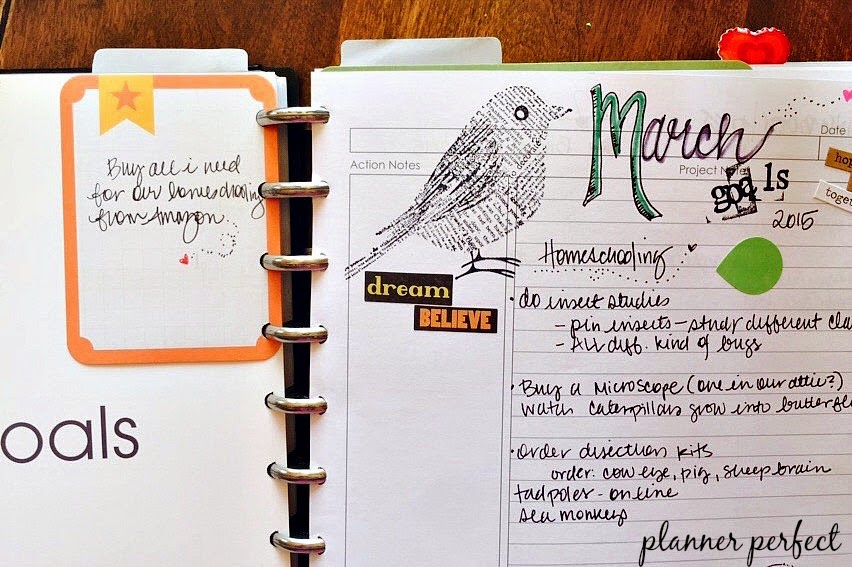 I am in love with this bird stamp I got at Micheals. He's pretty much overused because spring is coming and I'm in love with him. Stickers keep it fun and my journal cards are not only fun for extra inspiration, but make good extra note taking.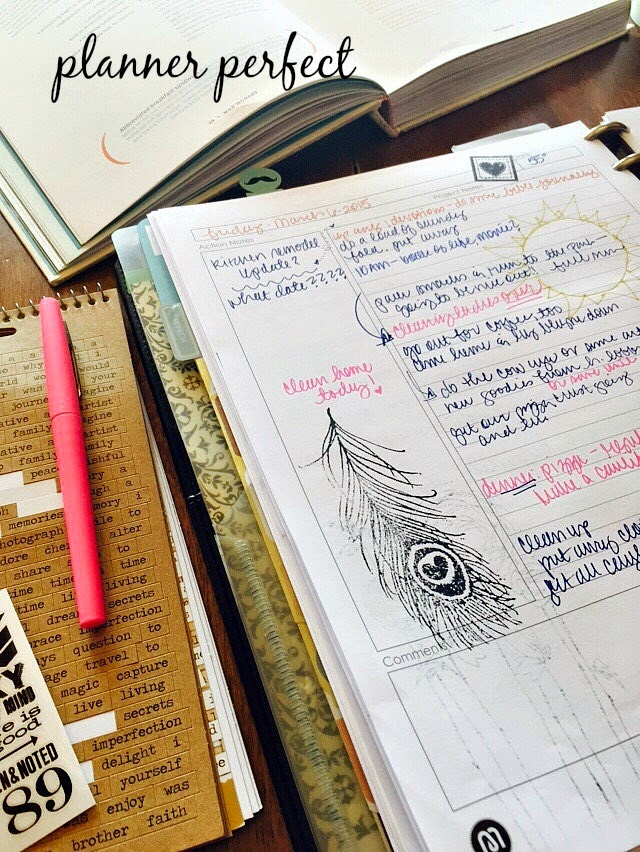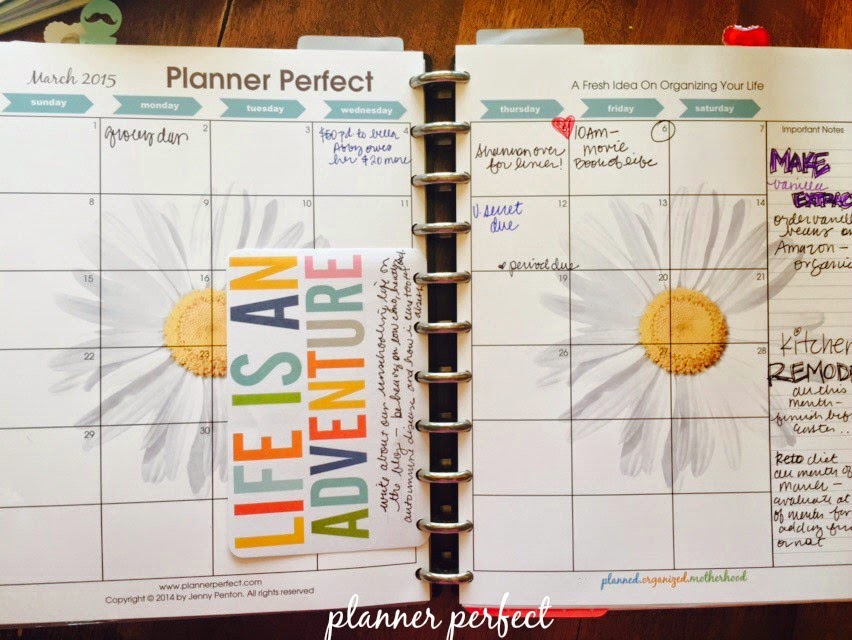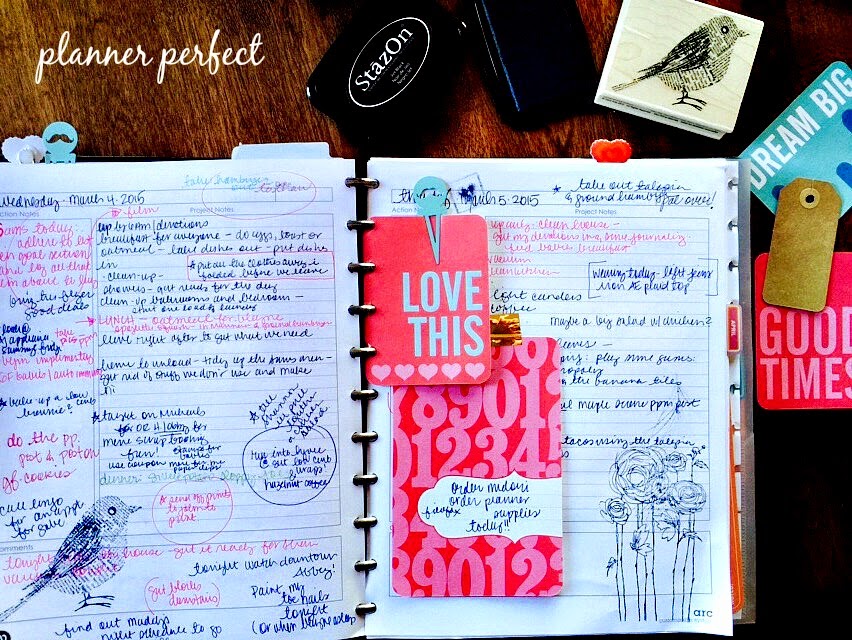 this page may look full and somewhat messy, but it's fun and full of inspiration to me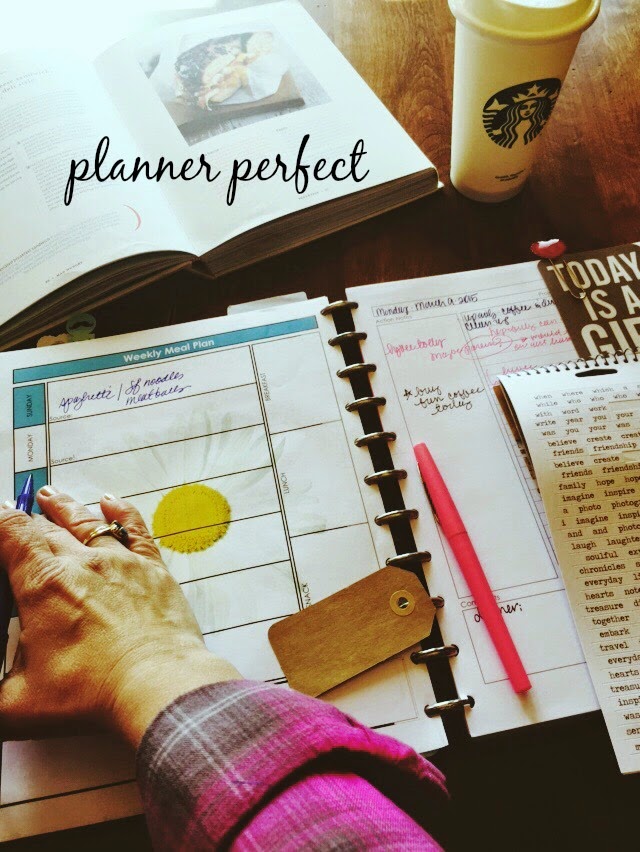 my menu planning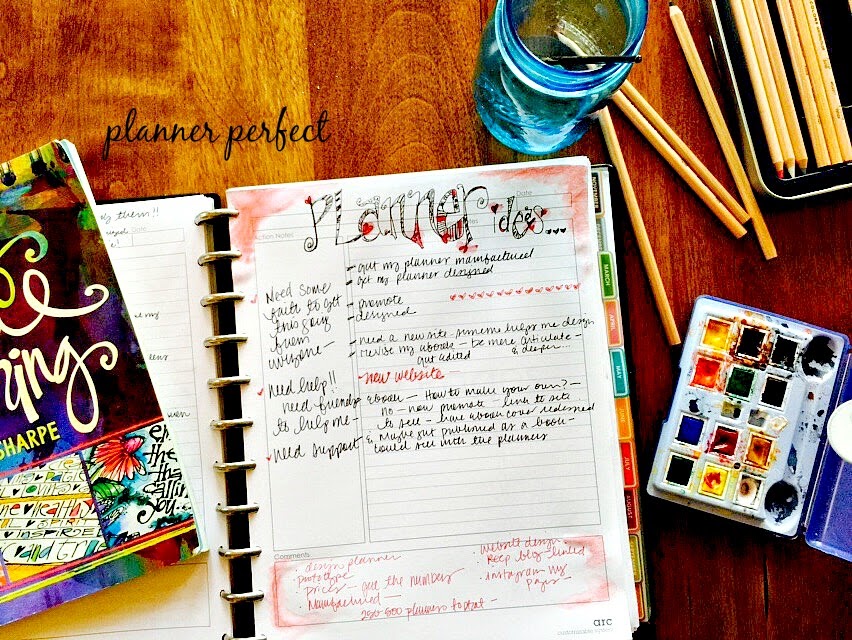 Watercolors are an fun way to beautify your pages. I use both watercolor pencil blocks of color. Obsessed!!
You are going to have so much fun with your planners!! Show me your planning pages on my Facebook page or Instagram #PlannerPerfect. I cannot wait to see!
If you are new to Planner Perfect, welcome. The method keeps you more organized then any planner on the market by its set-up and life planning philosophy. Take a look around and get inspired and get your planning pages at my etsy shop, HERE.