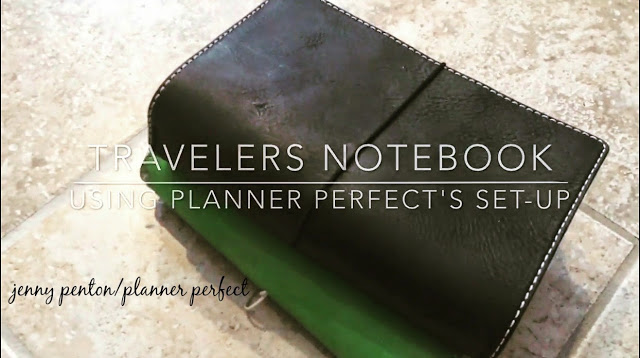 I am completely in love. Ok, obsessed, with the Midori travelers notebook. Have you seen them? The original Midori I found on Amazon, but have found some faux doris on my IG feed that blew my mind and have bought from them, too. Leather and fabric varieties keep my spirit happy, they are simply beautiful to look at, feel and open. They come with elastic strings in the bind that harness journal books that are so cool to use. Come in lined paper, dot, graph, journal paper, watercolor paper…you name it, you can find a journal for you. I love the Moleskins found, well I found at Target, three for $12. You just can't beat it! I love these journals because they are sewn together, rather than stapled. I've painted quite a few of them, to make them beautified and currently sell them at my Etsy shop. Check it out; I think you'll like them! 🙂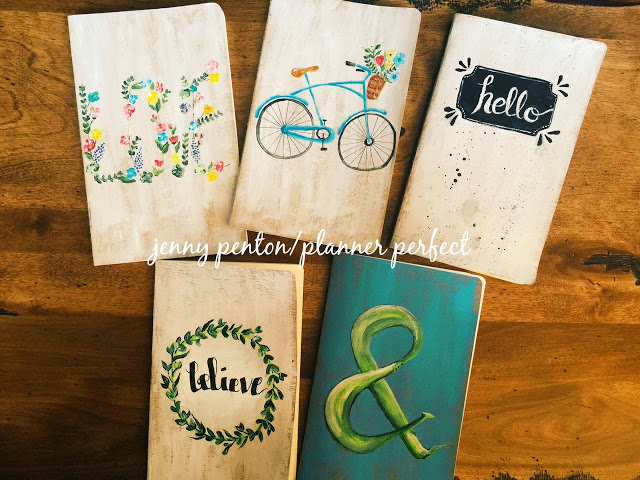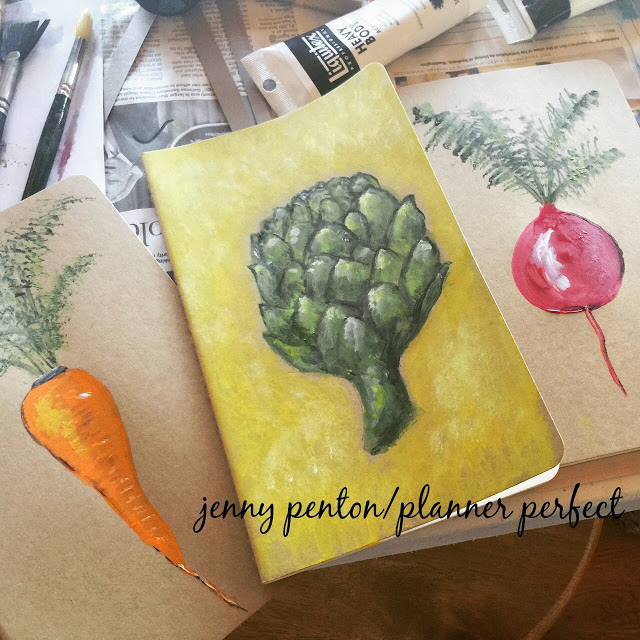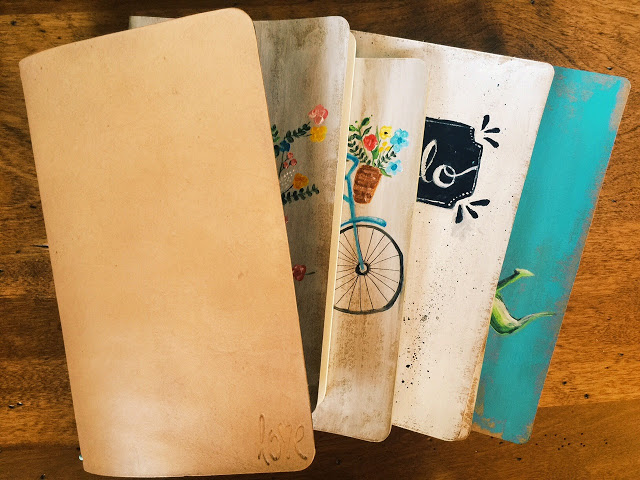 This is a fun look at how my journal books fit into the faux dori by Foxy Dory. Check her out! ( I have a couple of her leather foxy doris!!)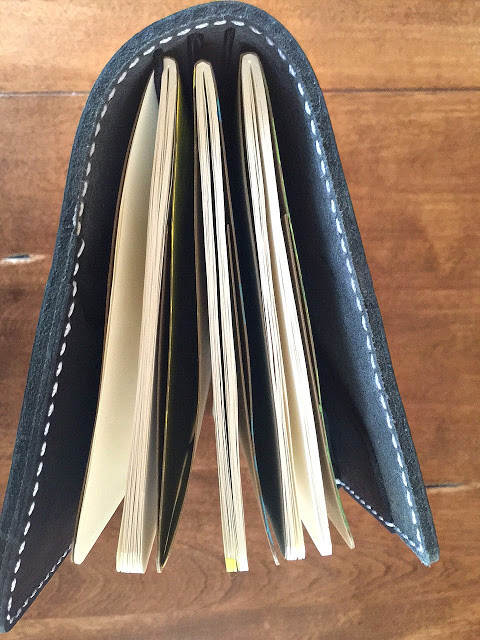 When beginning my new travelers notebook adventure, I was longing to do my planning in it but didn't know how to implement my Planner Perfect set-up using the journals. But guess what? I got it!!! I totally figured it out, and have been using the Midori with the journal books and successfully using the Planner Perfect set-up while having a beautiful blast! I think you're going to loooove it! It's just another fun way to change things up, plan beautifully and with style. Take a look…here is what I've come up with pictured below…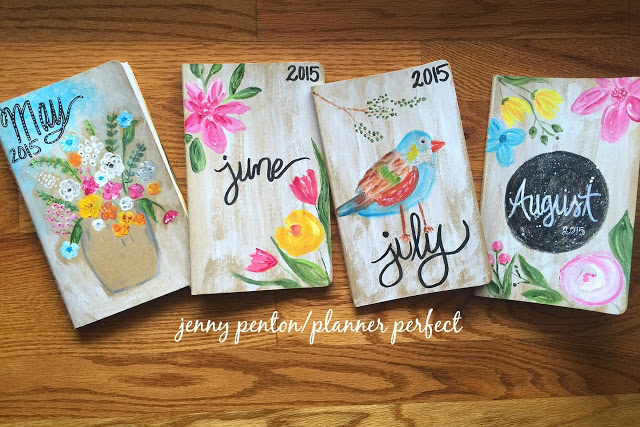 Month planning books at your service. These are so fun! I've painted these. Aren't they just so preeeety? I've made a video for you. I teach you how to create your own planning books on my YT channel, so watch and get the deets so you can make your very own monthly plan books using the Planner Perfect set-up!
Give it a thumbs up if you like it and of course you've got to subscribe, right? Let me know if you've got any questions and and go and like me on Instagram if you haven't already for heaven's sake! This is the first place I'll show off what I'm up to in the planning department.
I've got lots of new planning fun coming your way. Stay tuned!!