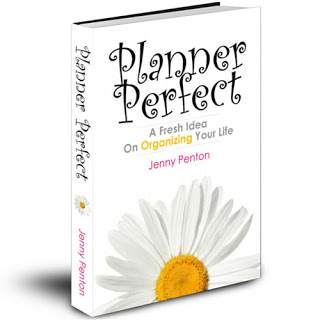 I am going to tell you something you've probably not heard before.


You're planning all wrong.


There are a lot of planners out there and we all, including myself at one point, try to find just the right one, get bored, find more, print more, and yet, seem to be unfulfilled in our purchase; and still unorganized.


It's because the way you are planning is only subconsciously, stressing you out. Most women only stress importance on organizing their to-dos, not their life as a whole. Most women only organize and try to harness, in a pretty fashion, their tasks and endless kids activities, not live off their scripted mission statement and goals for their lives and family.


We were meant for more, ladies. YOU were meant for more than merely being an expert at organizing your to-do list. In motherhood, we have the awesome responsibility to become managers of the home and raising our children. This is something we can't afford to take lightly and simply reduce our CEO status to task and activity, expert. I want to inspire you and encourage you to change the way you look at planning your life.


In my eBook, A Fresh Idea on Organizing Your Life, you'll find how you can change your thinking from task expert to a true life planner. This eBook on getting organized in a fresh new way, is for all mothers, no matter what season in life. Every woman can benefit from this book!
I teach you how to create your very own life planner!
Here is one of my reviews of the Planner Perfect eBook:
If you are anything like me, life works out much better when it is
scripted. "Then the LORD answered me and said: 'Write the vision and
make it plain on tablets, that he may run who reads it'." (Habakkuk
2:20) I have found this scripture to be of great importance; reminding
me to prayerfully write things down rather than trying to remember
everything on my own. Because of the importance of staying organized as a
stay-at-home homeschooling mother, using planners has been a wonderful
and necessary tool in my life.
Does this describe you? If so, then I have the perfect resource to recommend you!
Recently I had the honor to review the eBook, Planner Perfect: A Fresh Idea on Organizing Your Life by Jenny Penton.
The Planner Perfect is unlike any planner that I have ever used in the
past. It is truly a breath of fresh air that I know will help me out
with planning many wonderful thins to come in the new year. It is well
written, well organized, keeps God at the center of your planning, and
very simple to understand. The beautiful thing about Jenny's eBook is
that it teaches you how to become a master life planner, taking control
of your own scheduling, rather than being held captive by your schedule.
The story behind the concept is absolutely heartwarming. Jenny has
fashioned the planner around the influence of her precious Proverbs 31
mother and the example she modeled while Jenny was growing up. Rather
than the typical "task manager" planning, the Planner Perfect is a place
where you create your life and can dream up new things birthed in
freedom, rather than being tied down by an impossible to-do-list.
One of my favorite things about the Planner Perfect approach to goal
setting is the simple fact that it is more about dreaming and living
life than about the legalistic aspect of making lists to "check" off.
While lists do serve their purpose, the Planner Perfect gives you a
whole new understanding about the importance of not overbooking yourself
and family. This new "mindset" will help anyone who has been giving
their calendar too much control in their life plans.
Some of the many wonderful topics this fabulous eBook covers are:
creating a space of your own

secrets to why we can't stay organized

the role of your calendar

daily and monthly pages

organizing and exploring your strengths and talents

organizing your wardrobe

party planning

vacations

emotional and physical health

keeping your home clean

meal planning

holiday's and special occasions

aspiring for more
I would highly recommend purchasing this eBook if you want a fresh
and exciting new start to your life planning. I love the way Jenny
teaches us to become the master of our own life planning accompanied
with living life, accomplishing goals, creating and accomplishing
dreams, and above all else; living a life pleasing to God.
Carlie
has been blissfully married to the love of her life, Michael, since
June of 2000. She has been a stay-at-home homeschoolin' mama to their 3
children since 2001. Carlie currently resides with her family in Germany
courtesy of the US Army. You can read about her homeschooling
adventures and Christian faith at her blog: So You Call Yourself A Homeschooler?
Here's more highlights and what others are saying about Jenny Penton's book:


Amazon Highlights for Planner Perfect, A Fresh Idea On Organizing Your Life.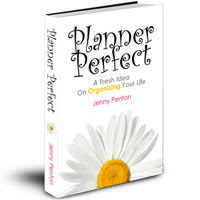 Don't have a Kindle? Information for downloading your kindle for free, here.