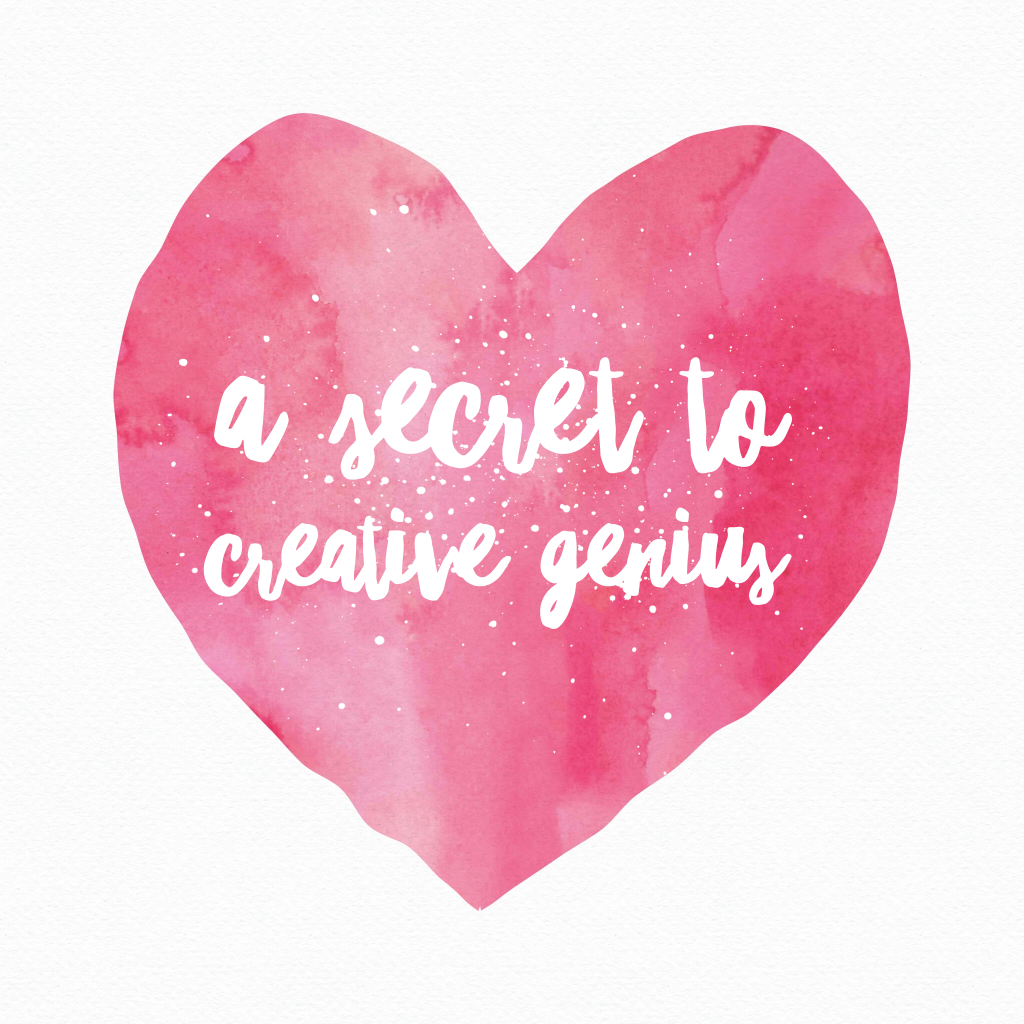 My title is a little dramatic, I know. But this secret is the real deal. Seriously.
These days, a lot of people (including me) throw out the words like "purpose" – "passion" – "dream" – and – "creativity" – like these are common, tangible things like "car" or "marriage" – as if we can choose it on a car lot or finally meet it on a blind date.
But for many of us, we have no idea what our purpose is. We sit down to be creative and just stare at a blank page – blinking slowly and awkwardly until we give up and turn on Property Brothers.
For some of us, we know our purpose and dream for our lives, but we're stuck like our feet are in mud. We can't pull ourselves out or tap into that part of us that instinctively knows how to create.
Know this – you know how to create for the simple fact we were made especially for it. So how do we tap into this part of ourselves?
I don't know how you or how Beyoncé does it – but I do know how I do it and that's with the morning pages.
I first learned about Julia Cameron and her book The Artist's Way through a business/life coach I worked with a couple years ago. In her book, she presents the concept of morning pages. It's an incredibly simple concept that can also be life altering. Many celebrities, successful business men and women and well known artists swear by the method. As Elizabeth Gilbert has said, "Without morning pages, there's no Eat, Pray, Love."
So what is it? Every morning, before we go to work, start our day – whatever – we write three pages, long hand. What we write doesn't matter, it's a brain dump. Write whatever comes to mind. It's often negative or whiney. I often start with, "I have nothing to say today, I'm so drained and exhausted, baby didn't sleep well last night and I want to poke my eyes out … blah blah blah." The point is to just keep writing. Put to paper what's cluttered in your mind taking up space. Think of it like God is calling you, but your phone is in your back pocket and your arms are filled with a bunch of random, heavy, junk.
Put the junk down so you can answer the phone – it's an important call.
By page three (or maybe earlier), something crazy happens. I start to get ideas when I think my brain has nothing left to give. Suddenly I have a column idea for the newspaper I write for. I'm scribbling down Instagram ideas, book titles I want to write and if I'm really lucky, I'll get a eureka moment or answer to something when I had been struggling for a solution.
For some people it may take a few days or weeks for their subconscious to finally open up. Just stick with it – it will – trust me.
What I love is that you don't have to be a conventionally "creative" person for this to be useful. This isn't an exercise just for writers and painters. We're all creative in our own unique way, and the morning pages enables you to remove all subconscious clutter and opens you up to your best self. And I bet, if you really give yourself over to it, your life will start to shift in new and exciting ways.
I realize I'm starting to sound like a new age guru. Whatever, this crap works.
In fact, it works so well, we've created a special notebook called the "Morning Flow." A place were you can declutter and let your best ideas and visions for your life pour onto the pages. A cozy spot where you make room for creativity to flow, page by page. You may finally discover the plot to your short story or realize your true gift on these pages. The answer to a burdensome problem or a realization that you're called to volunteer.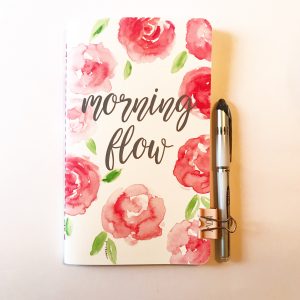 The morning flow is where you go to find things you may not have known you were looking for. Our subconscious is an incredibly powerful thing, but its often so buried we don't even know it's there, let alone hear it when it speaks.
So, we get into the morning flow.
Of course, we don't need Jenny's notebook to flow, any notebook will do. But if you'd love something beautiful and inspiring to accompany your other books – she's made something special just for this purpose. More information on how you can get your hands on it to come.
For more information about the method to the morning pages madness, I've attached a link below that will dive much deeper into the concept. We'll also talk more about it in the days ahead.
Try it. Commit  to it – do it every day for 30 days and see if changes you. I bet it will, page by page.
Get more details about the morning pages, here.
Anna Lind Thomas is a humor writer who founded the humor website for women, HaHas for HooHas. She's also one half of the popular podcast The Anna and Susannah Show. Anna is happily married with two young daughters and a bulldog.