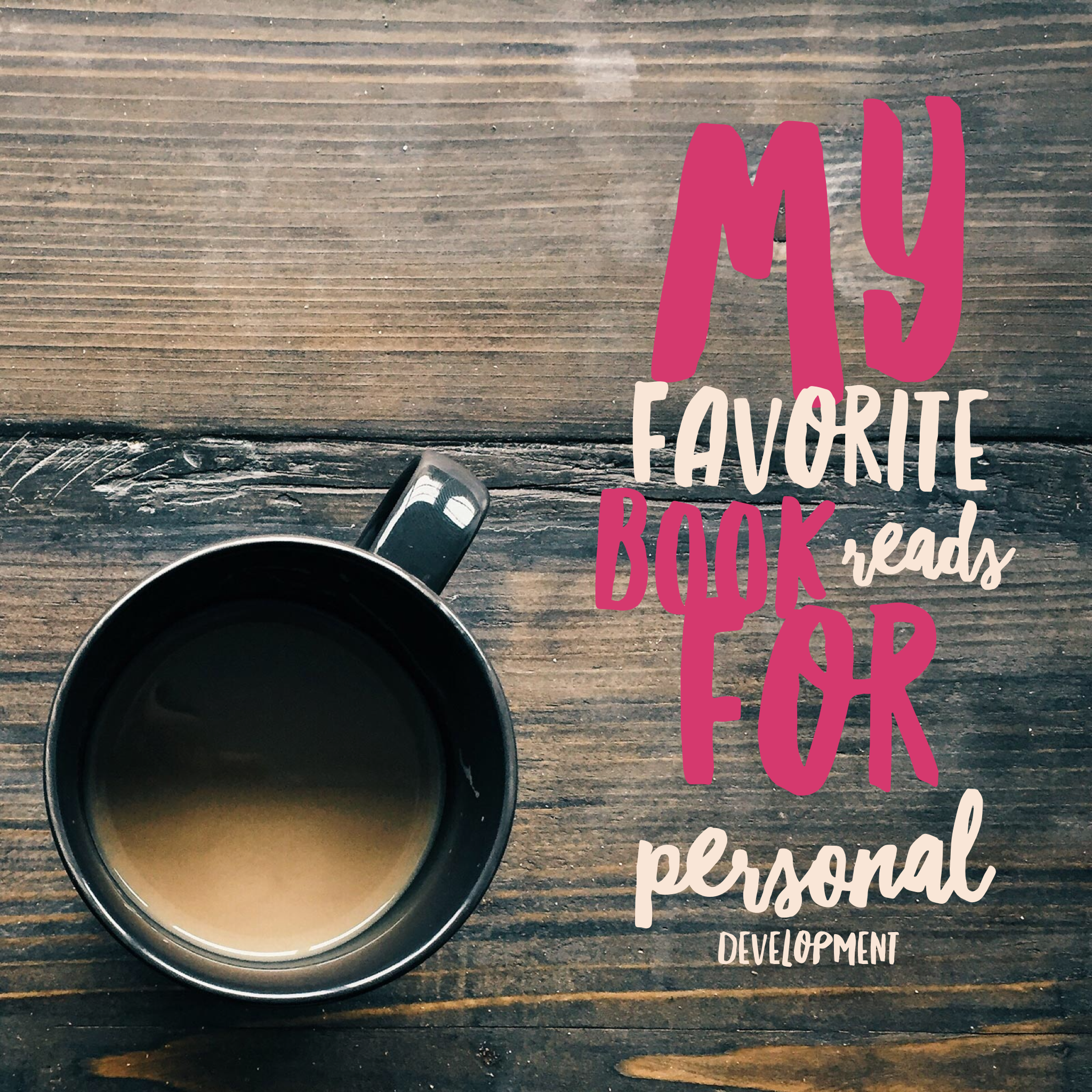 I love to read.
In the summers and especially while on the beach, I love to read novels.
I love them so much it scares me. I will neglect my family, forget who and where I am and all responsibility goes out the window. I've been known to never leave the sofa for 8 hours straight, hair in a bun and still in my pajamas, stopping only to nurse or throw sandwiches at kids that don't seem to understand the I'm trying to read. The struggle is real.
But today is all about personal development reads-I'm obsessed. The good news is you don't have to neglect your family! I love to get all my favorite books on audible, and if I can't do that, then I will do a book or kindle and read whenever I get a chance. But audible is a game changer for busy moms because you can go about your business with earbuds in one ear and clean, do laundry and make sandwiches with love-all while listening and learning to become a better you! I also listen to my favorite pastors on Youtube but when their ads get too annoying, some have an app that allows me to listen to sermons, so I just download those and it's glorious!
So here are my list of favorite audible books, kindle reads and pastors that have inspired me and encouraged me beyond belief. Even if I only got a small nugget out of one book, it's a game changer-because I apply the nugget and it's gold.
My Favorite pastors on YouTube:
T.D. Jakes-he has a YouTube channel, books, and his own app. under his name. I've wept listening to him while doing my make-up only to have to start all over. You'll love his message.
Bill Winston-one of my absolute favorites I found on YouTube. He taught me about the Blessing and Promises of God in such detail and led me through the scriptures. Get out your bible, pen and highlighter when listening and watching him-absolute game changing experience for me.
Joseph Prince, Joyce Meyers & Joel Osteen.
Personal Development on YouTube:
Clark Kegley. Young, a guy, and I totally dig him. He speaks my language when it comes to journaling and mapping out your life. Though he's not totally relatable, I love checking in with him to see what he's got, he also does amazing book hacks and relays all the take-aways and that, to me, is GOLD! I take juicy nuggets and leave the rest. He's worth taking a look at and listening to.
Bob Proctor and Jack Canfield. I've learned a lot from them and encourage you to get your earbuds in and get your listening on. Bob Proctor is amazing at teaching you about the subconscious mind. I could listen to him all day. Jack Canfield is great with the law of attraction.
Kindle/Book Reads:
Healing the Sick. Osborn, T.L.
Purpose Awakening. Roberts, Toure
The Prayer Paradigm. Young, Julian
Law of Confession. Winston, Bill
Don't Limit God. Wommack, Andrew
Prayers that Move Mountains. John Eckhardt ( I love all his books)
Audible:
Working with the Law. Raymond Holliwell
Switch on Your Brain. Caroline leaf
The Success Principles. Jack Canfield
The Art of Living. Bob Proctor
Transform your Thinking. Bill Winston
This will keep you busy. I'll list more periodically and even do videos on my beloved faves-so stay tuned and download Audible. **Warning: family members may never get you to hear them again.