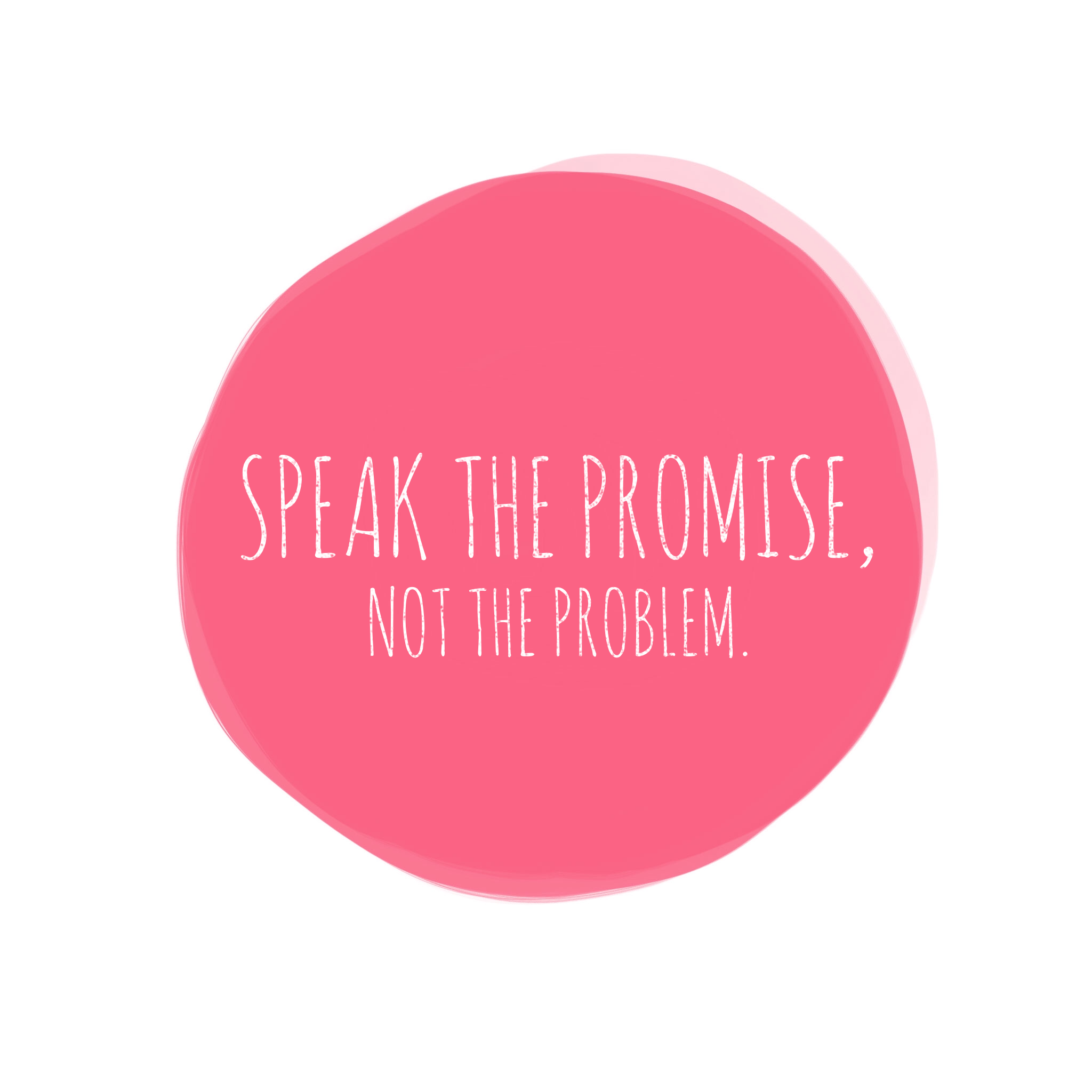 I never knew the ramifications for speaking out loud my problems when first raising my family. I simply stated whatever my problems were, not giving it much thought. I mean, getting out all that was troubling me seemed a normal, logical thing to do.
Until I realized my same problems never went away. You are what you speak.
Raising eight homeschooled children and starting our business from scratch had its challenges. Oh, the pressure was on. One of the most powerful revelations that I have come to know is this:
"The power of the tongue is either life or death."
You are either building your life up, or you are tearing it down, all by what you speak. You are what you speak because you believe what you say. You must speak only the promise, not the problem. You see, if we ever want to see the promises of God to ever manifest in our lives we need to believe in those promises and speak them. No matter what our natural eyes see, no matter how depleted, lonely, sad or grumpy we may feel, we must only speak the promise. If you want healing, don't complain  about your pain, speak the promise, "By His stripes, I am healed" Isaiah 53:5. God intervenes on our behalf when we believe He wants to heal, repair, and to change our current circumstance. It's the good fight of faith that we will be battling and God would not allow something in our lives that wouldn't shape us into who he needs us to become.
Here is what I do ever morning when I rise to keep me focused on the promises of God, rather than the problem. Introducing my Affirmations journal. It holds 3o days of promise. Let me show you how I use mine for a little inspiration.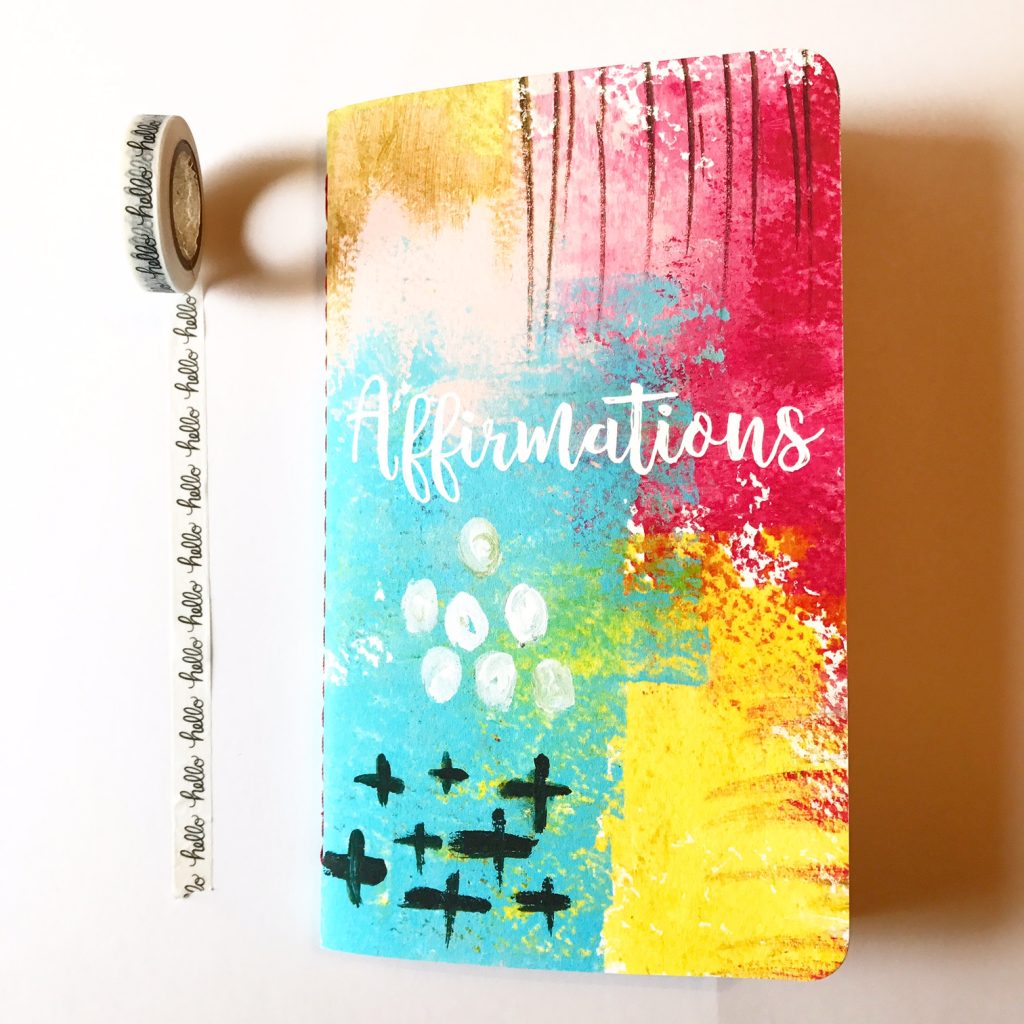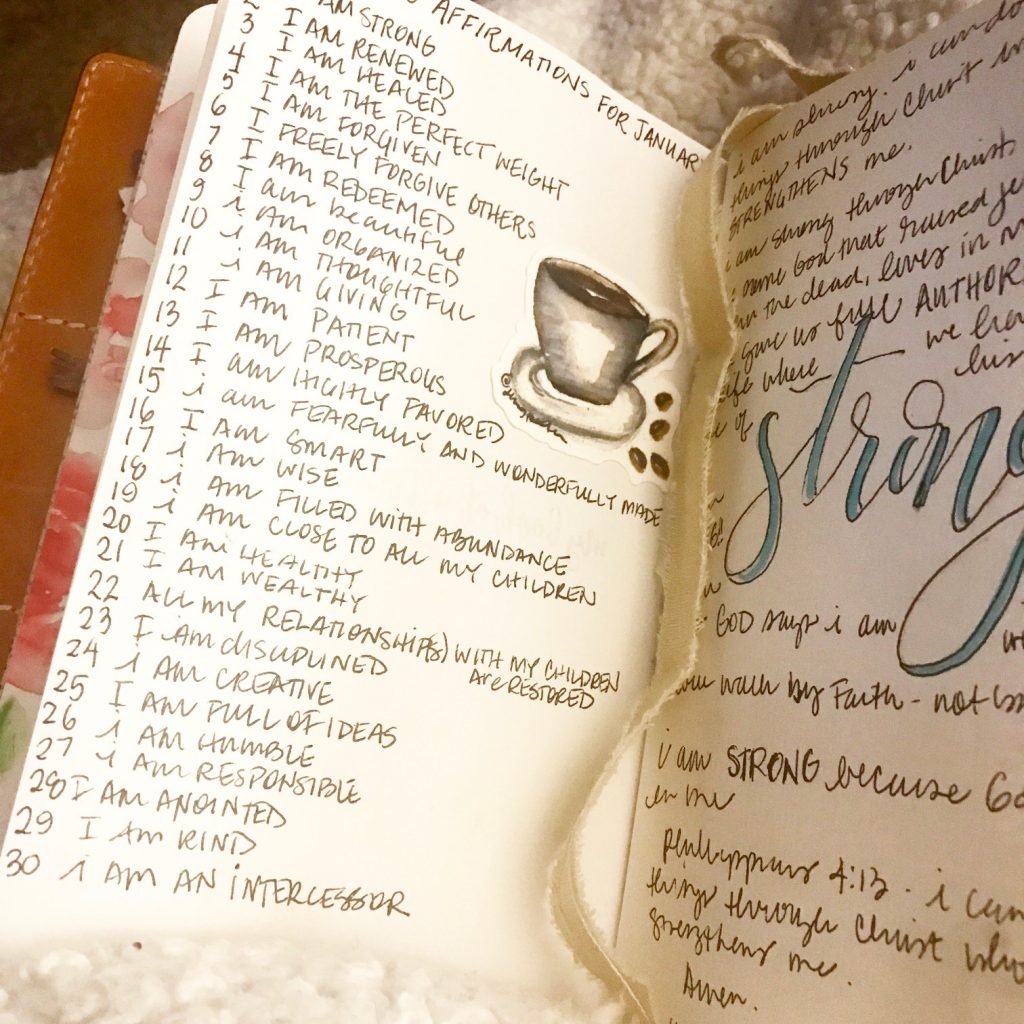 I write on the first one to two pages of my affirmations for 30 days. The following pages are the meditations of the affirmation for the day. For example, my first affirmation was, strong, I wrote out all the ways in how I am strong, including scripture that relates to this, such as "I can do all things in Christ who strengthens me." This gives me not only an awesome way to begin my day but also fills my heart with God's promises. This is what we want to put into our hearts. We then believe what is in our hearts and by default, we speak only the promises of God, not our problems. We were made to conquer, not to wallow in self-pity, complain and never grow. Speak these new truths that you scripted over your life in the morning, noon time, and evening right before you fall asleep. You will start to reprogram your subconscious mind with truth and promise and this in turn spins in how you operate when things get tough. No longer will you default to complaining about the problem, but to speaking what you know is true. The importance of speaking truth, not only into your life, but into the life of our children, is vital; it's life or death.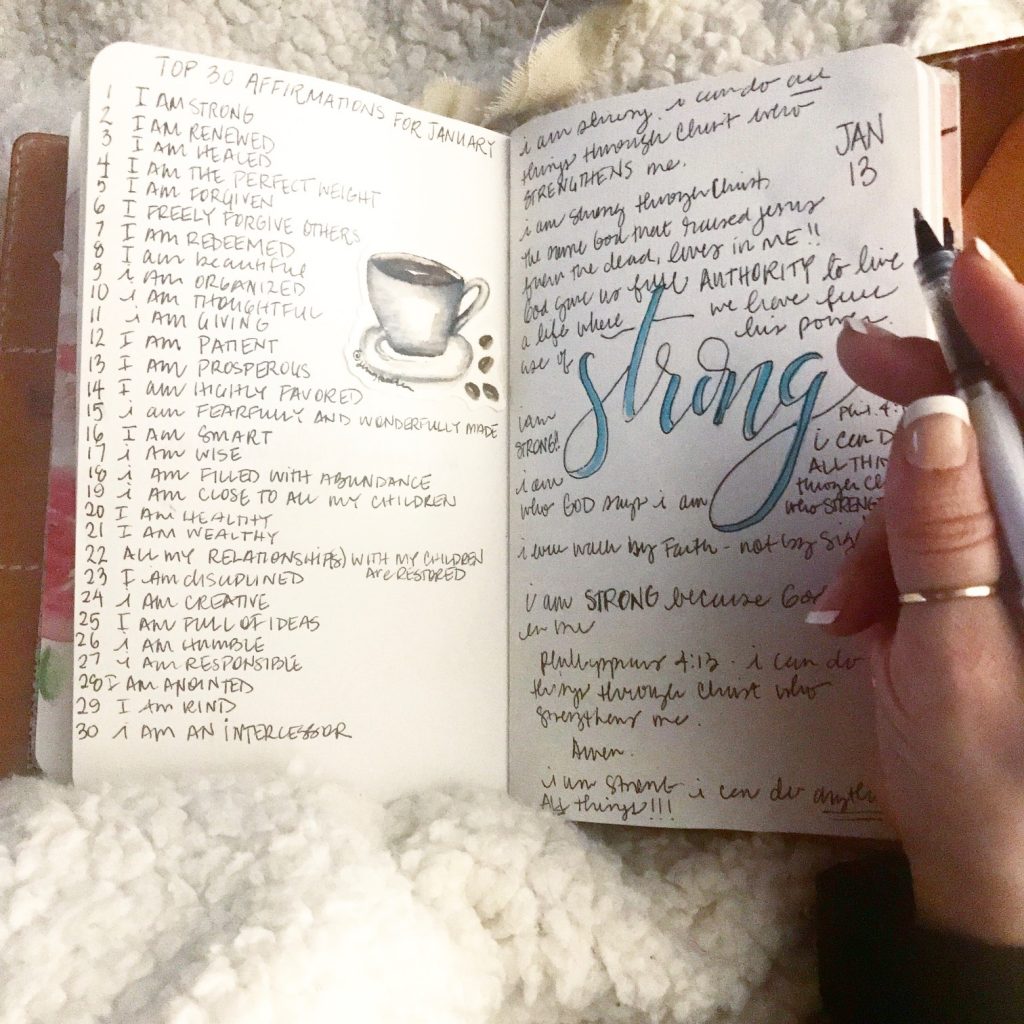 I hope you will be inspired to seek and speak only the promises of God. No more complaining and whining. We must speak truth to see the promise. If we want change in our lives then we must speak the change we're after. To download a set of example affirmations, click here.
If you'd like to purchase this journal for your morning affirmations, or see what other journals we offer for your personal development, click here to be taken to our store: Designs by Planner Perfect.
You are fearfully and wonderfully made, girls! Speak that one all day and feel the promise take root.