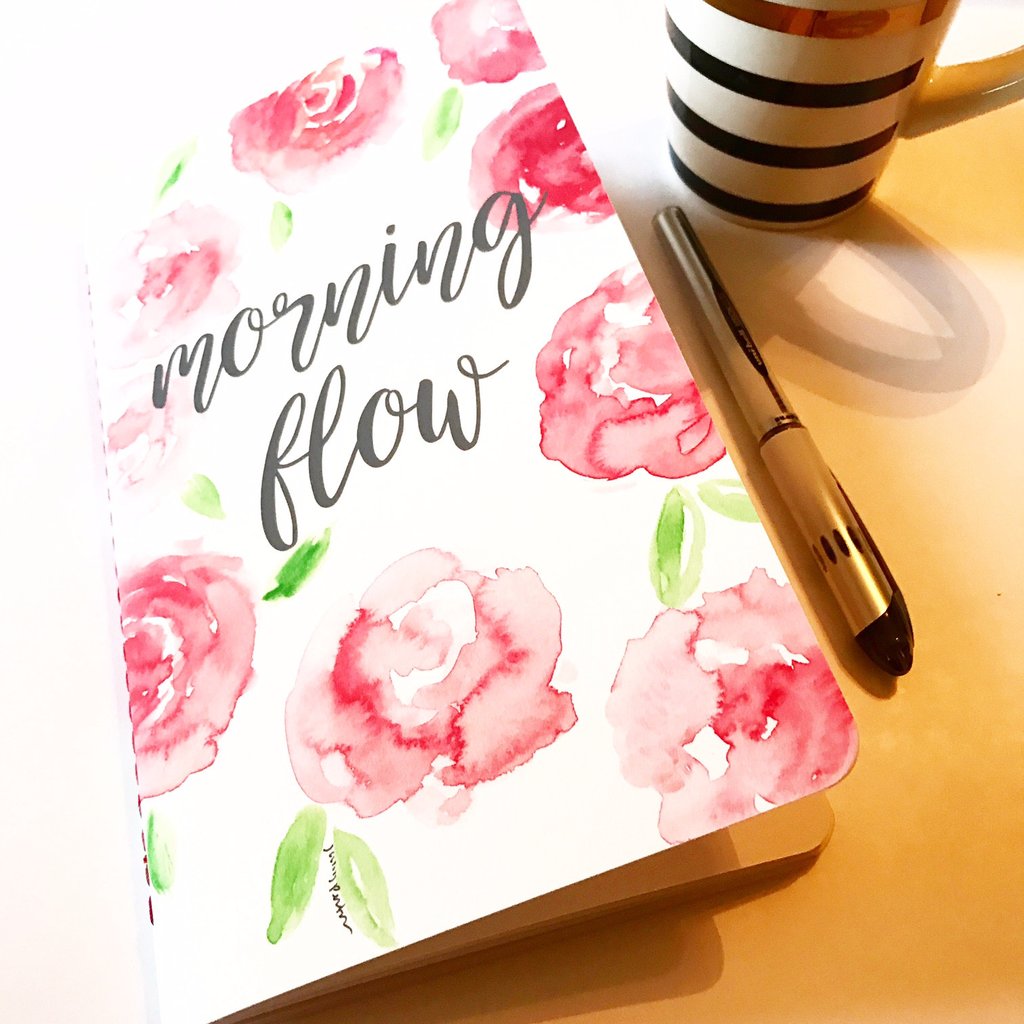 Congratulations on your new Morning Flow journal.
Inspired by Julia Cameron's book, The Artist's Way – the Morning Flow books are a play off her creative genius method – "The Morning Pages."
Use this journal how it best suits you, but here's how I use it and what Cameron recommends: every morning right when you wake up, begin writing whatever comes to mind. Consider this a brain dump. Don't use it as a prayer journal or a place to write down a poem – use it simply to write down whatever thoughts come to your mind. Be warned, most of your pages will be negative thoughts – "I'm so tired" or "I have nothing to say blah blah blah" or "I hate my job, my boss is such a jerk," etc. But don't worry, this is a good thing! That's because often our negative, self-loathing, doubting thoughts are what inhibits our subconscious from giving us our best, most creative, genius ideas. Often by page three, suddenly I'm overflowing with ideas that pour on to the page.
We recommend reading Cameron's book, The Artist's Way for more guidance on how to tap into your creative self.
If you have additional questions, please visit FAQs page.
Be sure to give me a shout out and tag me on social media with what you're learning and how you're growing. I'll be sure to read it and cheer you on.
Welcome to the Planner Perfect Family!