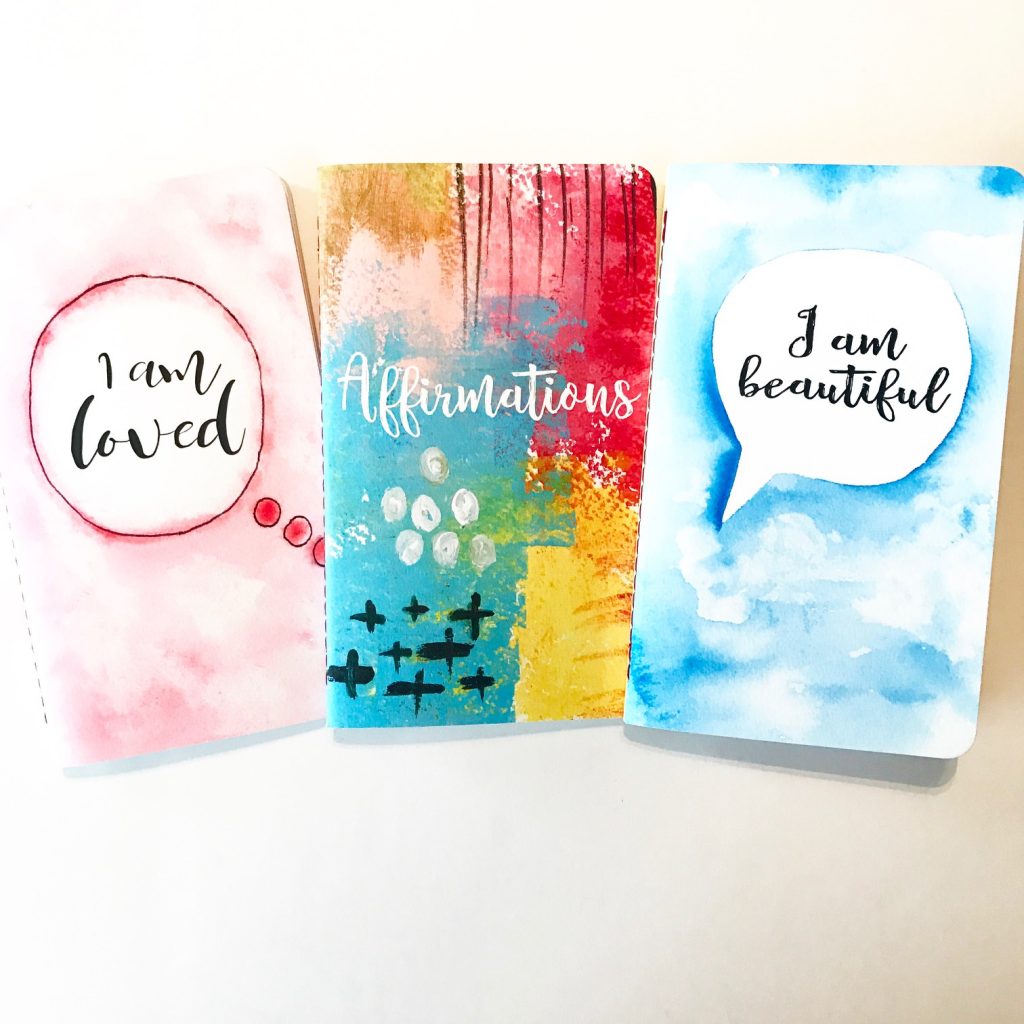 Congratulations on your new affirmations book! This book was inspired when I began to learn how the subconscious mind works and directs our life for good or for bad, depending on what has been programmed into our subconscious to believe.
Here's a great way to start. This journal has been created for a two page layout (for each day, begin writing on two pages side by side). On the very first two pages write the numbers 1 – 30 down on the left hand sides. Then fill in 30 affirmations for the 30 days. The next two pages represents the first day and first affirmation.
For example, if your first affirmation is "Beautiful" write down what about you is beautiful. You have thick, full hair, your spirit is warm and kind, your eyes are expressive, your voice is calm and soothing, etc. Once you write it all out, it's been set in your mind. Now tell these affirmations to yourself throughout the day, but the best times to do so are in the morning waking hour, midday and right before you lie down to sleep.
Consider this book to be a vision board for your life, as well. Vision boards have been tested and proven to be an incredible way to realize your dreams and goals for your life. Feel free to cut out clippings of whatever image represents the desire of your heart and place it into your affirmations journal. This high quality paper is perfect for any drawings, doodling, stickers, etc. that add to your affirmation.
As you begin to transform you subconscious mind and create new and true realities for yourself, be sure to give me a shout out and tag me on social media. I'll be sure to read it and cheer you on.
For more questions, visit our FAQs page.
Welcome to the Planner Perfect family!