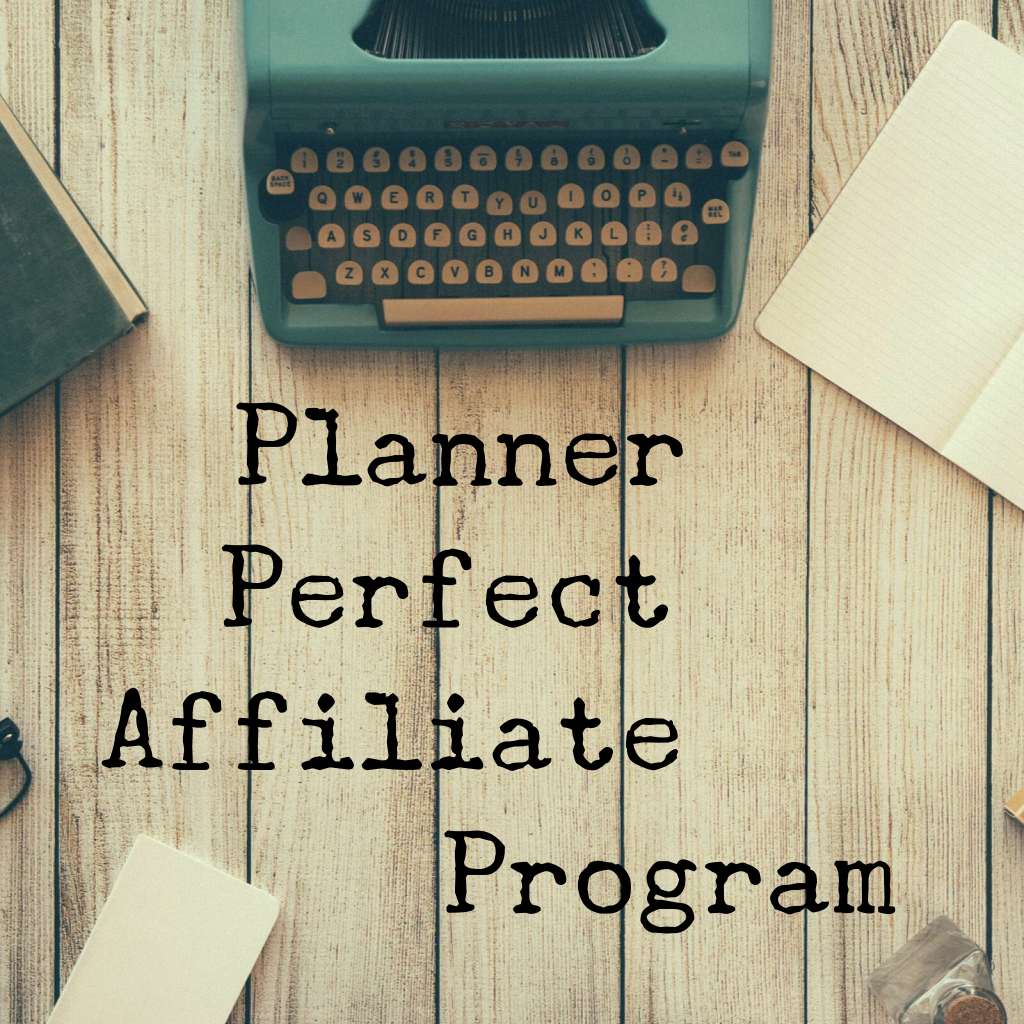 If you love Planner Perfect plan books, journals and accessories and would like the opportunity to make money from this love – you're in luck! Become a Planner Perfect Affiliate!
What's a Planner Perfect affiliate?
A Planner Perfect affiliate is a website owner who is partnering with us. They promote Planner Perfect products through their website with articles, blog posts and/or banner ads. All promotion will be attached to their own link, synced to their account. If people purchase our products through their website, our affiliate will get 10% off all products sold.
How do I become an affiliate?
It's easy! Simply enter your email below to get started.
Can I get free product in exchange for a promotional post?
We're happy to send affiliates free product in exchange for an article/blog post and social media posts promoting our products. To qualify for free merch, you must have a minimum combined reach of 5,000 fans or followers on Facebook and/or Instagram. For questions or to see if you qualify, contact us.
How does it work?
When you sign up to become an affiliate, you'll receive a special affiliate link connected to your account. You'll receive 10% off any purchase made from your special link. The more people you send our way, the more cash money in your pocket. Win/Win!
Where can I get ad images to put on my website?
Go to our affiliate ad page where you can download images to place on your site.
For any questions, feel free to contact us any time and we'll get back to you as soon as possible. We look forward to working with you!