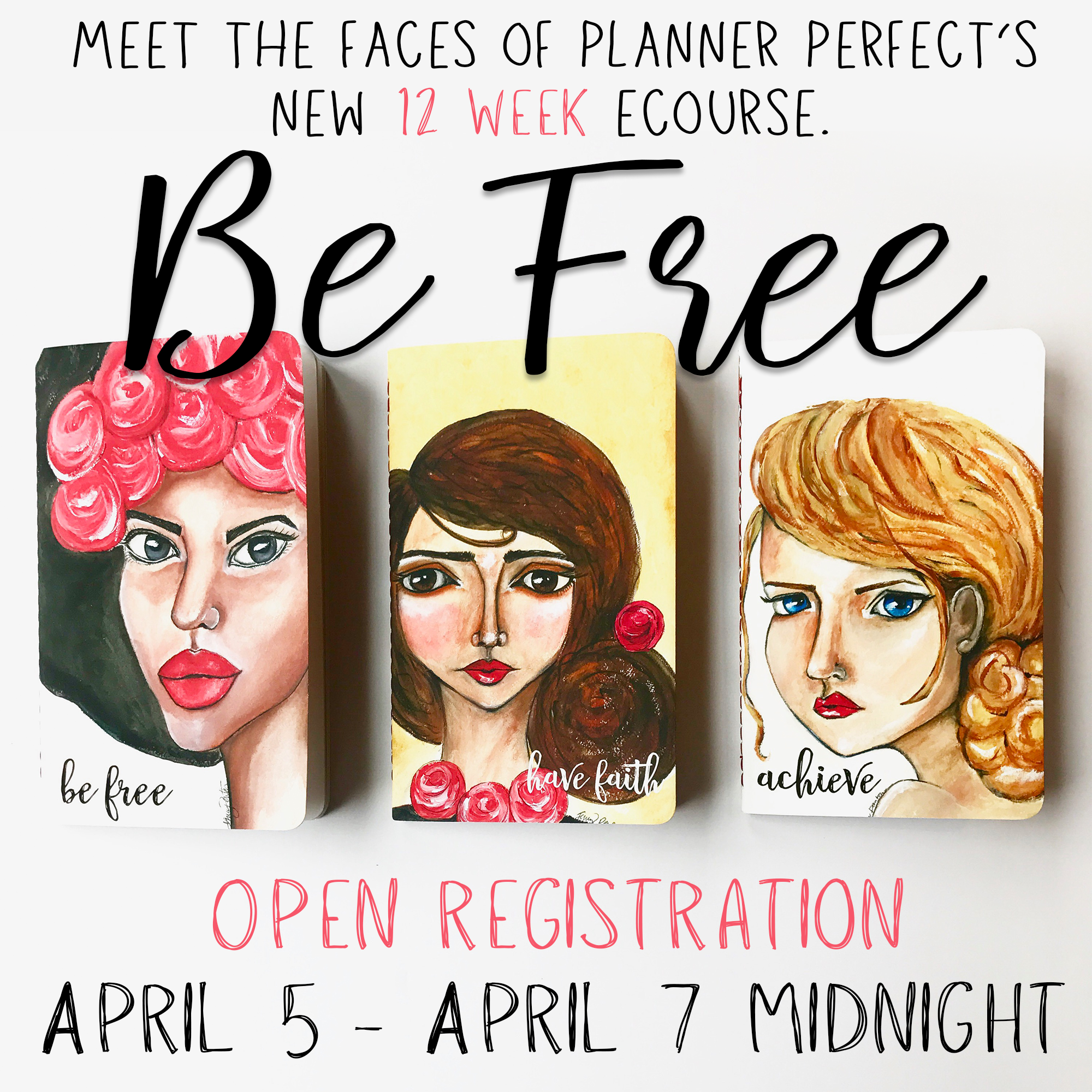 Jenny Penton eCourses are designed to inspire and teach women to become all they are created to be. Our Be Free eCourse includes our exclusive Girls Collection journals, individually tailored to accompany each eCourse – the journals alone have over a $135 value!
The Be Free eCourse is 12 week course that will teach you how to truly live your best life, free of old habits and negative ways of thinking, how to live by faith and speak your purpose, dreams and goals into being, and finally how to use Jenny's Planner Perfect Method to joyfully plan and organize your life to achieve your heart's desire.
The course begins May 1st, 2017 to give us time to ship you your eCourse kit.
The Master Life eCourse includes:
12 course videos, delivered to you weekly
3 exclusive Girls Collection Personal Development journals, valued at over $45 each!
12 week private membership to the eCourse group where Jenny will go live once a week to encourage, support and answer questions. Plus, the group will allow you to actively work the journals in live time with other like minded women
Journals include:
Month One/Simone: Be Free
Uncover stumbling blocks that are preventing you from reaching your potential. Taking a hard look at ourselves, changing the way we think and making positive changes in our lives creates change and sets us up to take on the next level. An absolute must for women looking to be called into their purpose and to be game changers in this world.
Month Two/Claire: Have Faith
Having faith is vital in order to step into our destiny. It's time to allow God to move on our behalf and to stop trying to control our own lives. Find our the steps you can take to begin stepping out in faith now and be used by God in big ways.
Month Three/Juliette: Achieve
This is the fun part. Here we take all we've learned and put it into practical use. How to plan, set goals and mapping out a life you love; it will be our big finale in the Be Free course and it will allow us to move forward with a new confidence and skip in our step.
Once our live Master Life eCourse is completed, starting in August 2017 you may purchase the Master eCourse or a one month course at any time to conduct on on your own. You'll have all the tools and inspiration you need to live your best life!