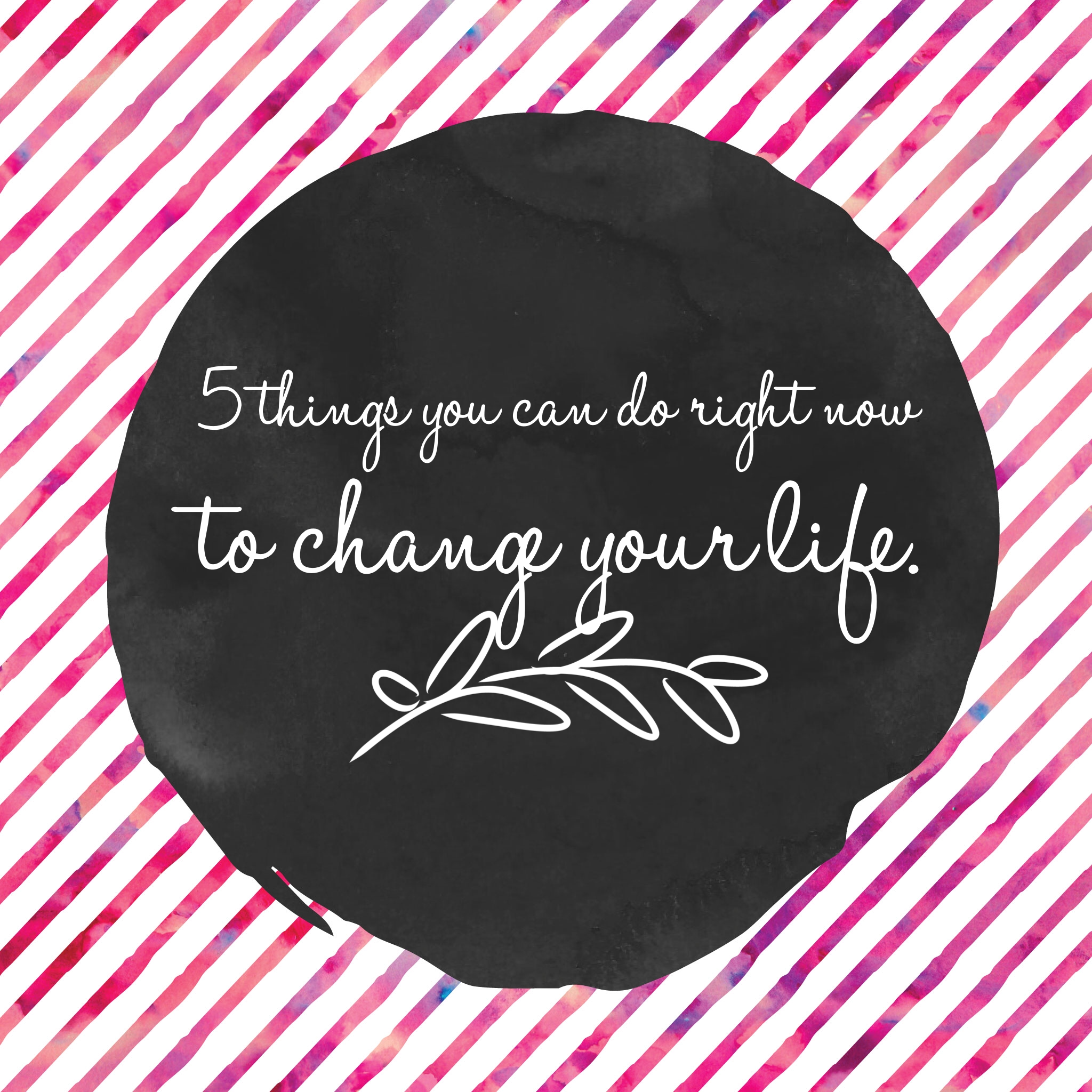 5 things to do right now to change your life
Spend 30 minutes a day on personal development
Spend about 15 minutes in the evening going over your day and determine ways you can be better the next day. For example: Did you get upset or short tempered throughout the day? How can you change the atmosphere and your mindset for change in this area?
In the morning spend time in the scripture and give your day completely to God.
Stop being so offended
Being offended and taking a righteous stand on how mad you are doesn't mean you win. A lot of times it means we like control. Learn to loosen up, have grace and love more.
Love more
Smile at those who bug you, love someone despite your needs being met by them, and make a decision to be happy.
Do something you love everyday
This is vital. A lot of times we get so wrapped up in our everyday that we don't even know what we love. Do you see the importance? We are to actively seek and use what we are good at, which is what we enjoy, and share it, use it, and bless others with it. Doing something everyday that you love and planning time for it, sets you up to live out your calling.
Change! Do something you've never done.
Get out of old routines and continually do something different. This ensures you get used to always changing, evolving and moving forward.
If you'd like to dive deeper into simple yet profound action steps you can do right now that can radically change your life, Jenny goes into all of these action steps and so much more in her 12 week eCourse, Be Free.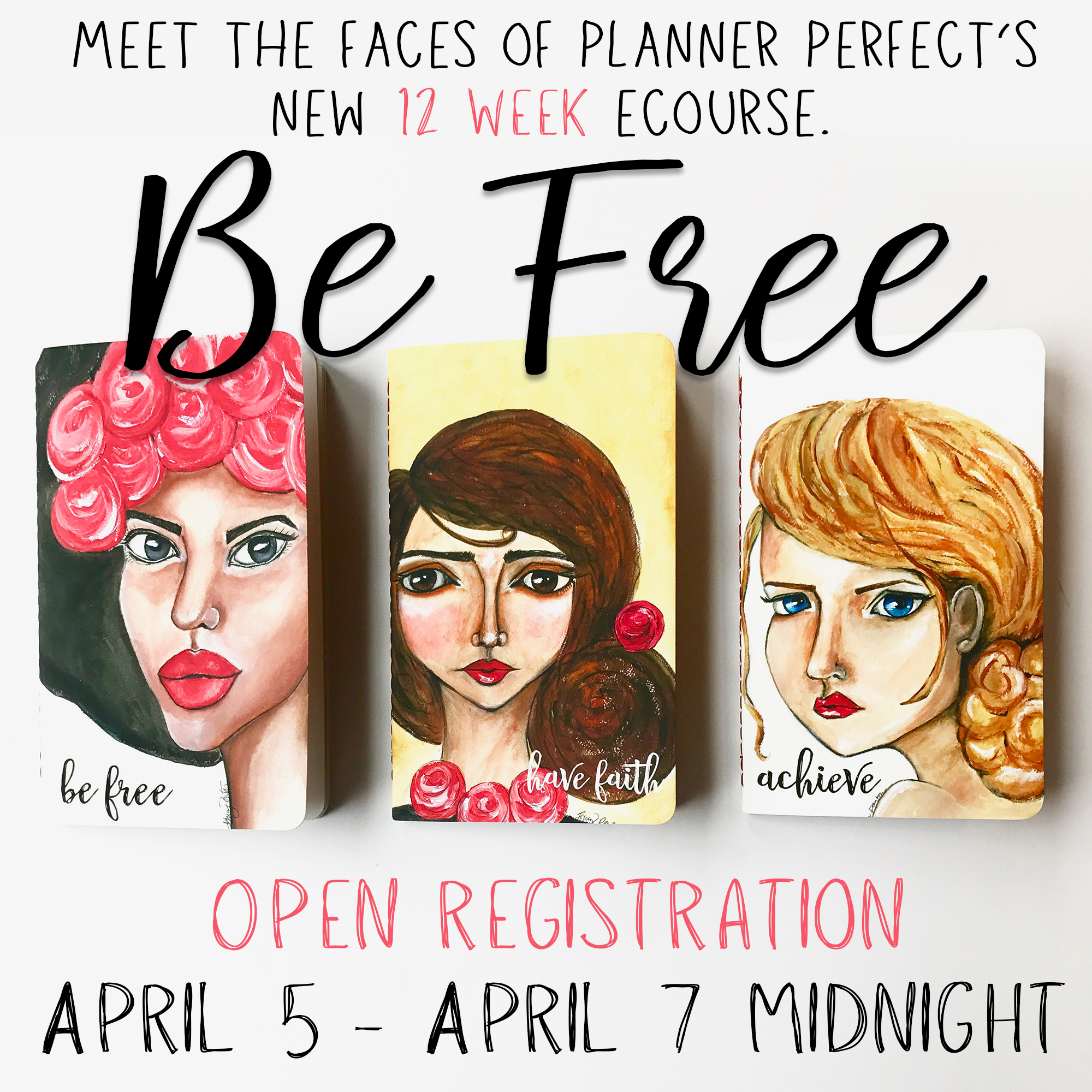 Have you ever wondered if there's more to life? You're not alone – and there is! But what do we do next to live our best life?
Jenny Penton eCourses are designed to inspire and teach women to become all they are created to be. Our Be Free eCourse includes our exclusive Girls Collection journals, individually tailored to accompany each eCourse – the journals alone have over a $135 value!
The Be Free eCourse is 12 week course that will teach you how to truly live your best life, free of old habits and negative ways of thinking, how to live by faith and speak your purpose, dreams and goals into being, and finally how to use Jenny's Planner Perfect Method to joyfully plan and organize your life to achieve your heart's desire.
The Be Free eCourse includes:
12 course videos, delivered to you weekly
3 exclusive Girls Collection Personal Development journals, valued at over $45 each!
12 week private membership to the eCourse group where Jenny will go live once a week to encourage, support and answer questions. Plus, the group will allow you to actively work the journals in live time with other like minded women.
To watch Jenny's introductory video and learn more about the Be Free eCourse click below!