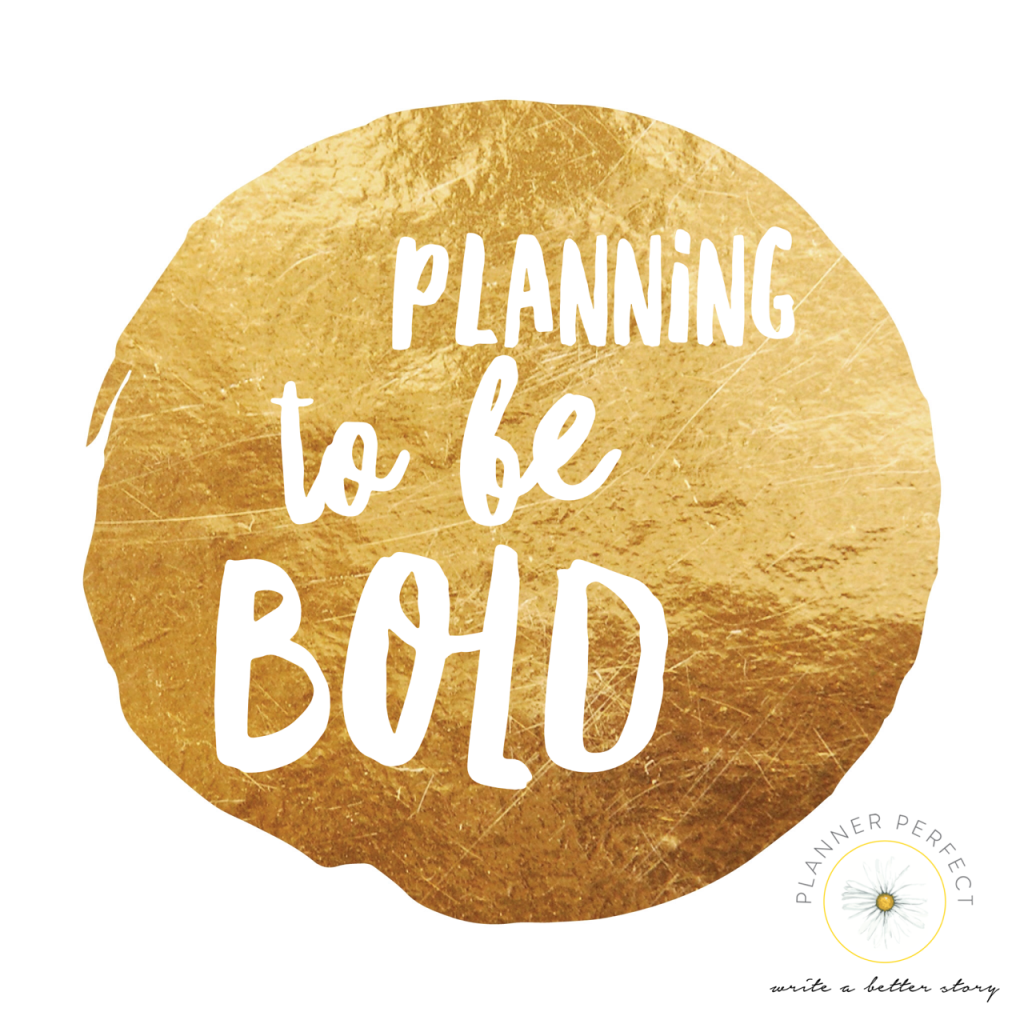 I feel like planning has gotten to be more of a hobby than a tool to take us places. Do you see that too? We need to use that planner as a tool to get us where we need to be. Inspire yourself with beauty on those pages, but that content you're writing? If it only has a couple bullet points down and one of them is to clean your toilet–I hate to tell you this, but your life is not going anywhere fast.
We need to plan BODLY. What do I mean by that? I mean we need to walk out on faith everyday and exercise using our faith. God needs to be our source and our only source- not our mothers, not the doctors, not our BFF's or our sisters–GOD. I knew God needed to be my only source, but not to the degree I do now. It's funny how we can read something but not have a revelation on it. If we use our planners as a tool and write down things we can do on a daily basis to walk out on improve our lives and work our faith to grow it–oh my gosh, we're going places!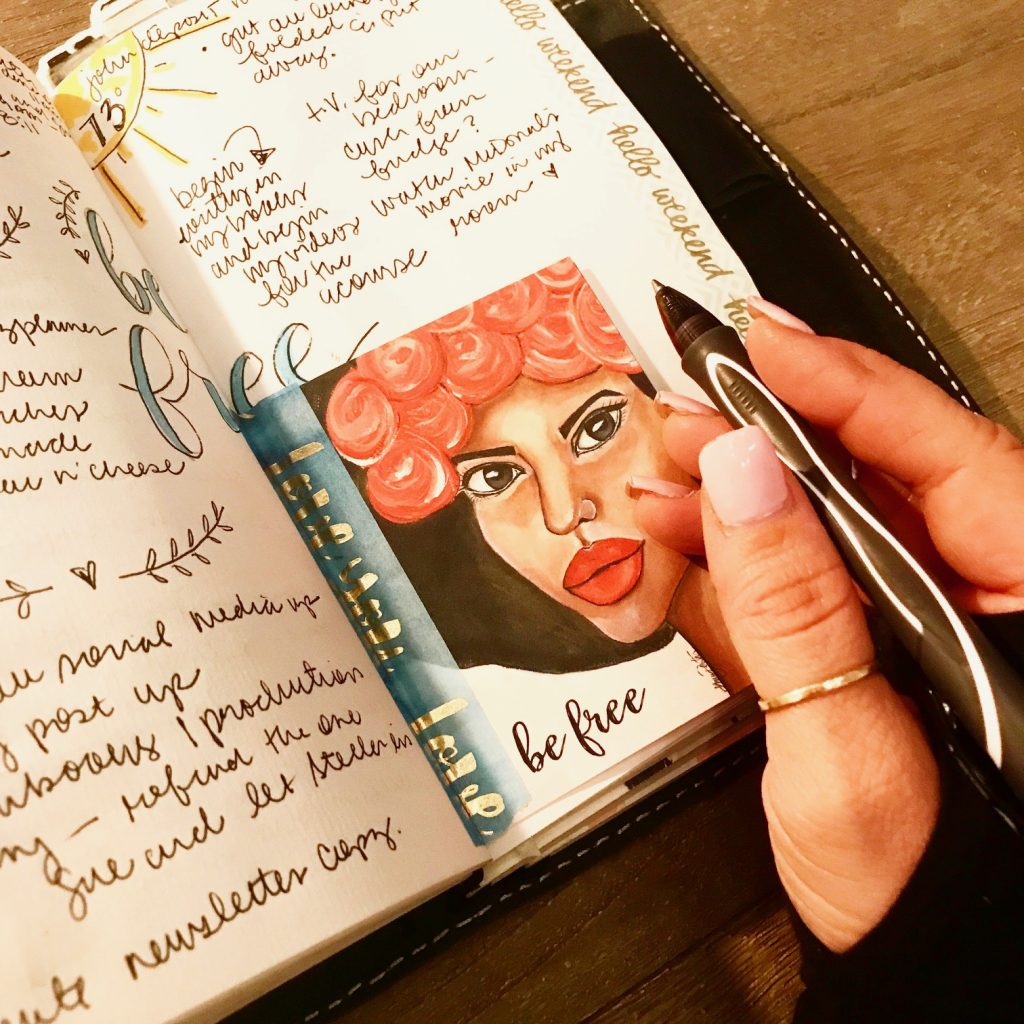 I use tip-ins for everything but currently I'm using them to harness scripture on the back. I actually did a live video over on my Planner Perfect page on Facebook on how you can use tip-ins to harness scripture you need to meditate on to sow into your hearts. Go check it out, I know you'll be blessed. How I'm using scripture today to be bold is from Romans 8:11 "And if the spirit who raised Jesus from the dead is living in you, he who raised Christ from the dead will also give life to your mortal bodies because of his Spirit who lives in you."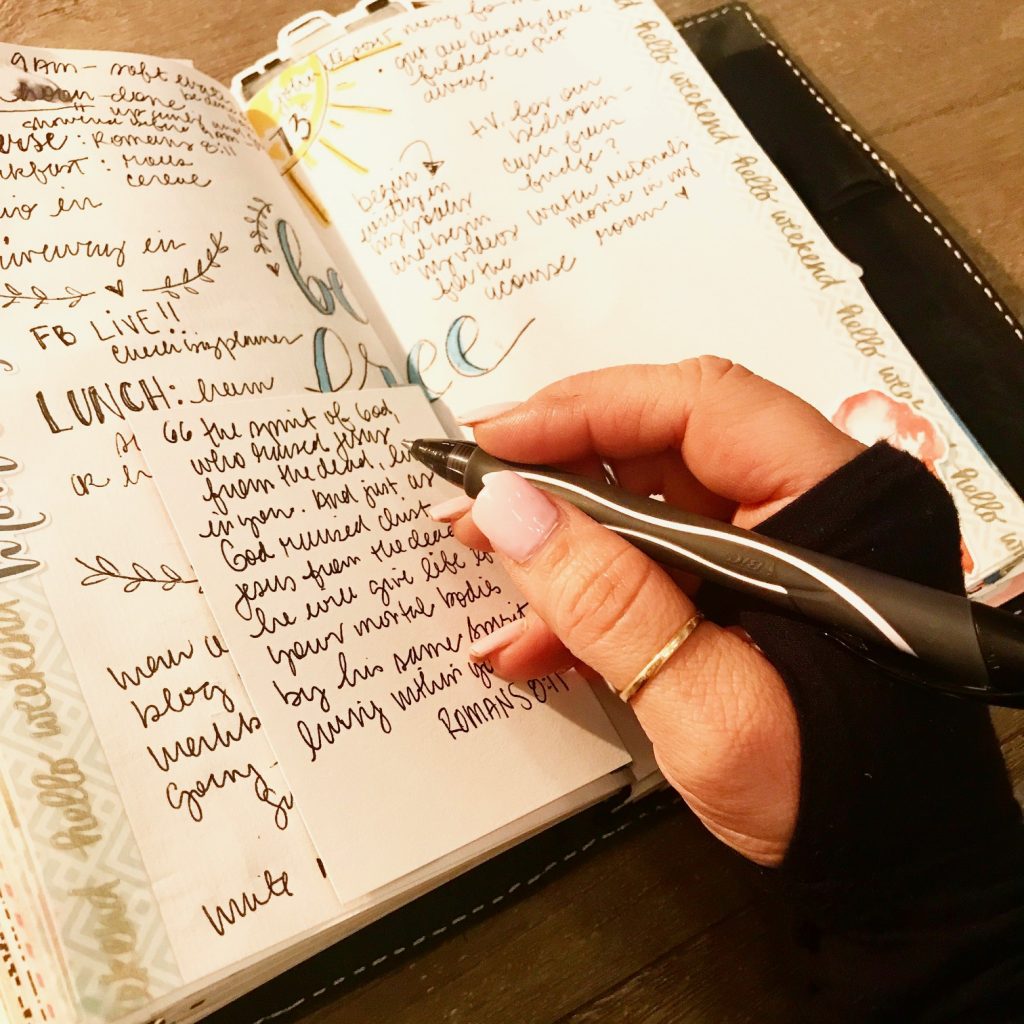 Wow, right? I'm meditating on this. One of my tip-ins is in my planner, one is on my mirror, one is on my kitchen counter. What am I doing? I'm sowing the Word of God. I'm getting that word into my heart and I'm going to reap a harvest on that seed. The seed is the Word of God. What do we do with it? We plant it. Amen?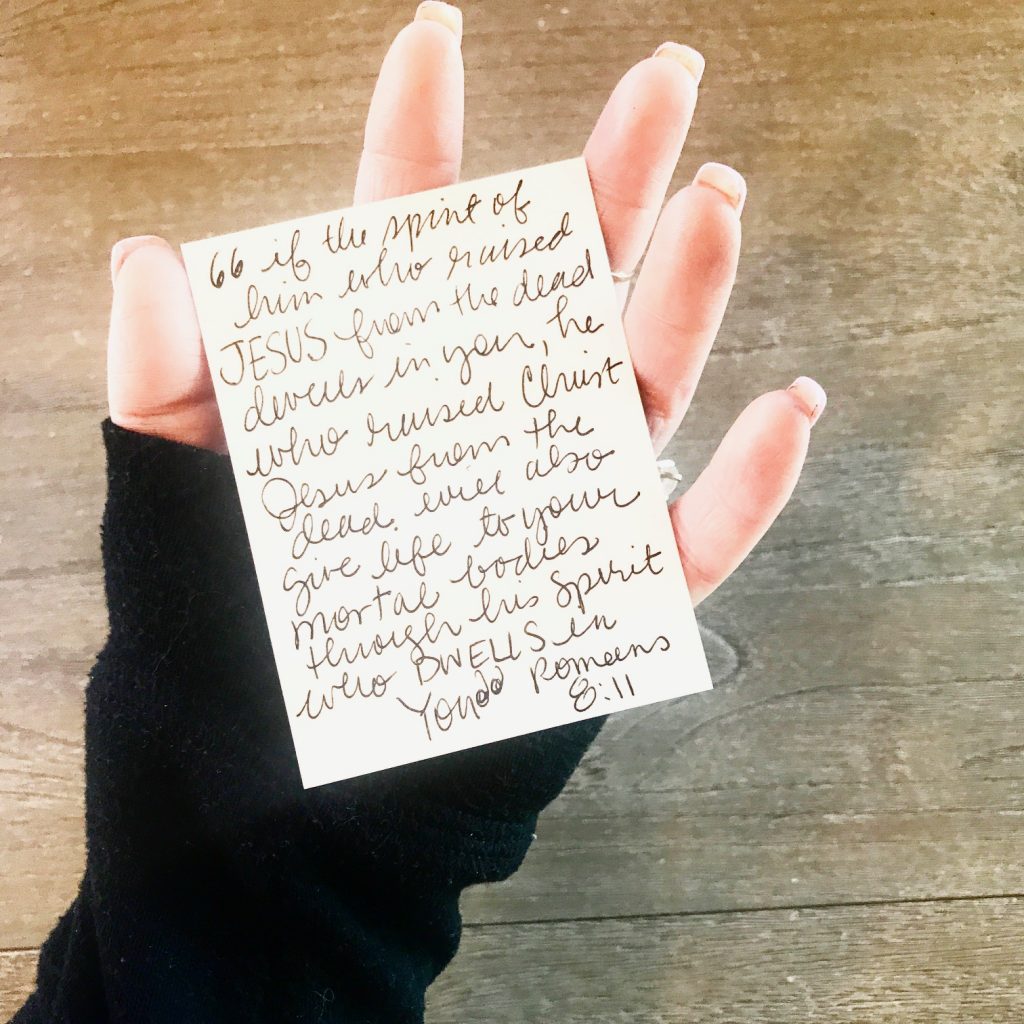 Plan steps to be bold. A sickness you thought was just your lot in life? No more. Take a promise of God, like the one above and meditate on it day and night. Be BOLD, no more fear, no more lack, no more. Sow the seed of God's Word into your hearts, meditate on it and write a life in your planner on how you see yourself being and doing. Don't have energy? Plan out a life where you're active all day. BE BOLD, girls. Work that faith and live a life you were designed to live and that is of victory, joy, peace, abundance, prosperity and BOLDNESS.
What can you do today that steps you out on faith and works that BOLD side of you that's been dormant way too long? Leave a comment and inspire each other!