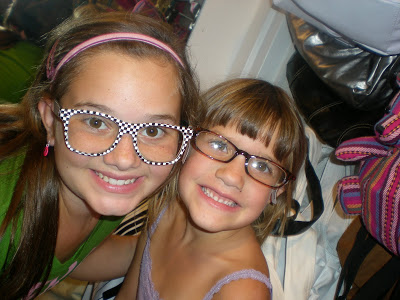 The Buddy Club
Jenny Penton
"The Buddy Club is now in session." The ten-year-old proudly states to her two younger siblings. "What we need now is to have club names. Mine will be Ralph, Christian, you look like a George, and Anna–I am going to name you Filbert.
Christian was five, and Anna was 6-months and barely crawling, but they were a team of Buddy Club members none-the-less. The oldest member, Ralph, was a little bossy, but she was the oldest and felt she needed to take on the leadership position. She created agendas for everyone and loved using a clipboard to hold all of her bossy papers. After all, there was so much to play and so little time. At club meetings they would cut and color an over abundance of identification cards and listened to Ralph list off all her ideas she had planned for the good of the group. Meetings never ran long, primarily because of the youngest member's attention span, but usually included an unmade bed as a desk, and some sort of toy that was used as a gavel. There was a special handshake and a weird grin they made that was called the "doo-doo" face. The grin, when used, made you look like you had a large chin with no teeth, and the handshake–it was used to settle an argument. The Buddy Club was a pact between siblings that they would always be friends.
One day, they had an incident that did challenge their pact. On George's birthdays, Ralph thought it would be a nice gesture for him to divide his "gift loot" amongst members, specifically with the leader. At first, George didn't seem to mind this tradition. What a great club it was! But one day, after a couple birthdays had past, and while watching Ralph play with an assortment of his birthday toys, he decided he did not like the way the club was run.
"Why do I have to give half of my toys to you?" George sternly bellowed.
Ralph fumbled with her words and had a look of disbelief. The day George wised up and found out that giving his toys to Ralph was not a good idea, was a sad day in the books for Ralph. Later, they made-up with a Buddy Club handshake and a doo-doo face. However, as they grew older, it was a lot harder to keep the club running. The club was soon dissolving in its "formal" sense. Soon went the clipboard, all it's agendas and even the club names. Christian (a.k.a. George) was spending more time with friends in the neighborhood and grew tired of all the club meetings. No problem, Ralph still had Anna. And being the oldest by ten years, Ralph figured she had much to do and to show to little Annie, and would carry her around all day to various spots in the house to play. Even though she was small and in diapers, she was a great companion and an amazing listener. Anna was up for anything her older sister wanted to do. And as they grew older, the relationship only got better. Ralph would take her to the Mall, to her friends' houses, and even on dates. This was exciting for now ten-year-old Annie. Ralph and Annie were so close they soon started to refer to each other as "Buddy." There were times that Ralph was jealous of Annie's friends when they called to play. She wanted her all to herself. After all, they were buddies.
"Buddy, why?" Ralph would plead. "I thought we were going to play Scrabble until dawn?" A couple tears of manipulation later, they would work out their disagreement with a compromise. Annie would only see her friends while Ralph was at work.
Where are Ralph and her Buddy Club members now? Well, Annie, is now twenty-five, and the two sisters truly love laughing and enjoying each other's company. And Christian? Well, he goes out to lunch with his sisters once and awhile, to catch up on everything. He does have a hard time competing with their relationship, and has had to come to terms with the fact that one brother sandwiched between two loud sisters, make you out numbered. But in a way, I think he feels lucky. You can see it in his smile when they're all together.
This story of Ralph and her Buddy Club members is a fun look at life through the eyes of children. There is so much to do, learn and to play, and in Ralph's case, so many, to strongly influence. Being a homeschool mother of six (and being a clipboard holder myself), find it only natural to make sure that my children form the same friendship pact as the sibling trio in the story. Why? Because this story I hold very dear to my heart, for I am Ralph, and my heart will always belong to the Buddy Club.
I am dedicating this to Anna and Christian, the true originators of the Buddy Club.